Development for the 21st Year of the 21st Century
Twenty-one aims and objectives for The Sharks to achieve in the Year 2021, Growth, Achievement, Participation, Fun and Community.

Why Project 21?
The Sharks are looking beyond the pandemic to the 21st year of the 21st Century, we will emerge stronger and better because we have a positive approach and want to feel good about ourselves and our community.
Nobody could have foreseen tragedy brought by the Pandemic of 2020, for individuals or their communities; however, we can look forward, we can grow, we can be strong, all it takes is a positive attitude.
Project 21 will help us focus on what we need to do to boost both the Club and Canoe Sport in general, we want to get more people actively involved, to improve performance and to have fun along the way.
What is Project 21?
We have set 21 challenges, all of which involve the number 21.
The challenges are designed to get more people paddling more often, for each person to achieve more. Ensuring our members are serving more than the Club and are involved in the wider community and that the wider community is part of us. In order to do this we have set environmental challenges and a commitment to help raise money for charity.
We want these challenges and ideas to follow through year after year, growing the club as part of the community and brining the community into us, by hosting events for the wider community and local residents, each year, to celebrate everything that is good.
To host events every year to raise money for good causes, and to bring people together in a social context, if this year has taught us anything it is the importance of friendship and being together to support each other our friends, colleagues neighbours and the whole community.
We need to help maintain the environment we use and live in, through getting involved in volunteer programmes.
Providing and improving opportunities, to give people self-confidence through volunteering and paid jobs where possible. Training and support will be on-going.
Make 2021 a year to remember!
In 2021 The Sharks hope they will have new boat storage facilities in Southall. We will mark this occasion with an event, towards the end of the Summer, the event will be open to the wider paddling community and the local community to come together and celebrate our achievements and commemorate the beginning of a new era.
We will host a canoe race at Southall, open to other Clubs, linked in with a free come and try it day. Followed by a BBQ event on the grass area, inviting all residents of the block, opening it up to people from Southall in general, but specifically to local residents. This is  about engagement and being part of the Community. Telling the World, we are here and what we are about!
We are due to hold a ranking Slalom at Harefield towards the end of the season and this would be another opportunity to come together with other paddlers to celebrate 2021.
By this Time we will also have scoped plans for development at NW10, so we can also look at holding an event at this location, to mark our presence and development as a club.
Objectives for Project 21:
Twenty-one achievable but challenging goals related to the number 21. That will help boost the Club, the Sport and the Community.
We will host a page for each objective, carting our progress and reporting on the fun we are having, because fun is the important thing, if we enjoy what we are doing, we will do it better, we will achieve more and we will feel better both individually and as a community.
Our Competitive Disciplines
We have set an objective for each or the disciplines we currently compete in, we think these are achievable and will greatly increase participation, not only for us it will also help to boost the disciplines as they too are getting more participants.
At least twenty-one  paddlers entering in Hasler races, this may look like a tough challenge, we currently have at least 6 paddlers who have done this before, and there are several who are already able to do it. Hasler races are part of the national ranking system and take part on a regional basis, with qualifying clubs attending the Hasler final, a race held each year in a different location around the Country.

In future years we will be looking at how many paddlers we can get to the Hasler final, this is not a one off challenge, but an on-going development of The Sharks Marathon Canoe Race Team, for more information call us on 07951 770241 or email: marathon@thesharks.org.uk, check out our Marathon Page.
We want to have over twenty-one nationally ranked paddlers by the time the season ends in 2021. At the moment we  have 9 ranked paddlers above Division 4. Division 4 is the entry level Division, so we are counting anybody ranked in Division 3 and above in any class.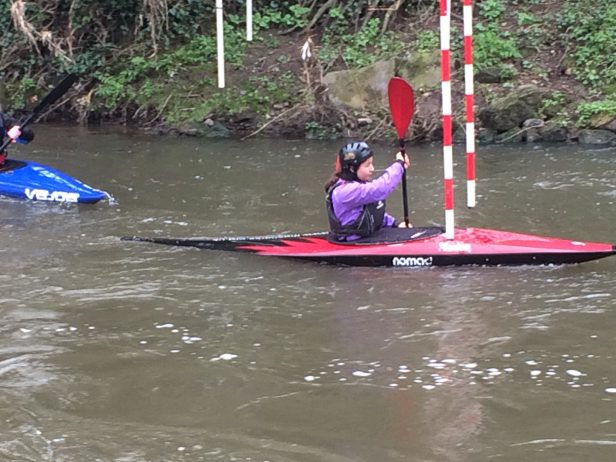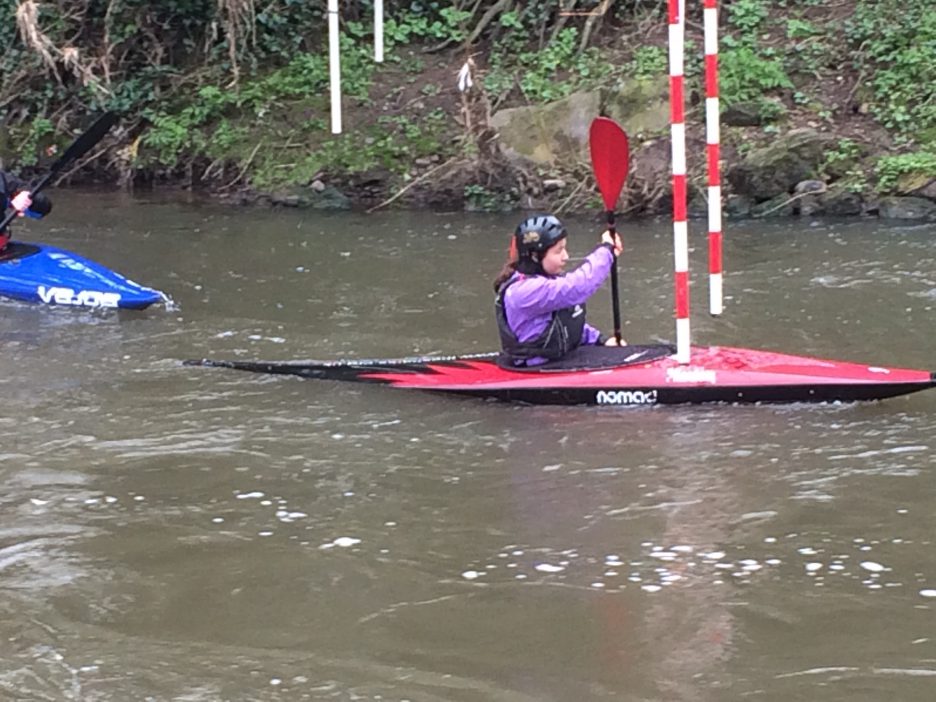 What would be even better is to achieve twenty-one promotions, certainly that will be the aim for the following year, check out our Slalom Page, you can email our Slalom Team: slalom@thesharks.org.uk for more information or call 07951 770241.
To have twenty-one paddlers entering a Sprint Race, this includes any local and regional races as well as National Regattas. Sprint Canoeing is focused on the National Regattas which take place at Holme Peirrepont in Nottingham, where there are four divisions in each category. However, there are also a number of local and regional races to help prepare paddlers for the National Stage.
In following years, the target will be to have twenty-one paddlers racing at National Regattas, and who knows what we can achieve beyond that? To find out more call us on 07951 770241 or email: sprint@thesharks.org.uk.
We are London's number one Wild Water Racing Club, we want to progress beyond that and take our place on the stage at the top. We have already provided one home grown paddler for the British Team we want more, but for next year we will settle for twenty-one paddlers entering either a Regional or national Race, last year we had 11 ranked paddlers, but due to Covid-19 we were not able to do any races in 2019/20 season. For more information about Wild Water racing please call 07951 770241 or email: wwr@thesharks.org.uk.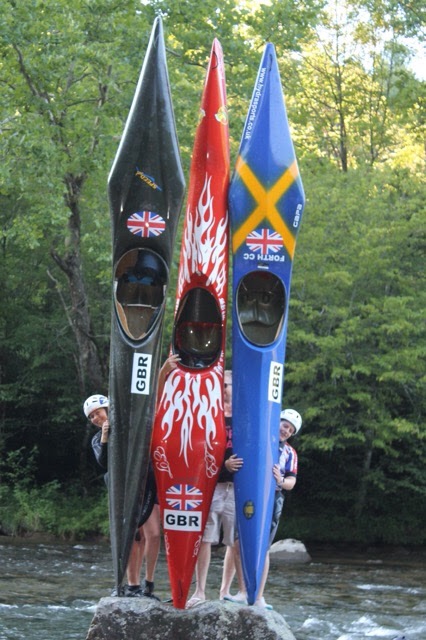 Entry level races for Wild Water racing are at Regional level and can start on gentle streams, as you get better you race on rougher water and when you race at national level you are enjoying the thrill of riding some very fast rapids, water rides at Thorpe Park are nothing to compare to the thrill of Wild Water racing.
To attain our ambitions of being competitive we need attend a minimum or twenty-one ranking competitions across all disciplines, that is not a huge challenge, but does put a big ask on our coaches who support paddlers at events, so some help to do this would be much appreciated from parents and club members. We would like to attend 5 National Sprints at HPP, at least 5 WWR, at least 5 slaloms and at least 5 marathons.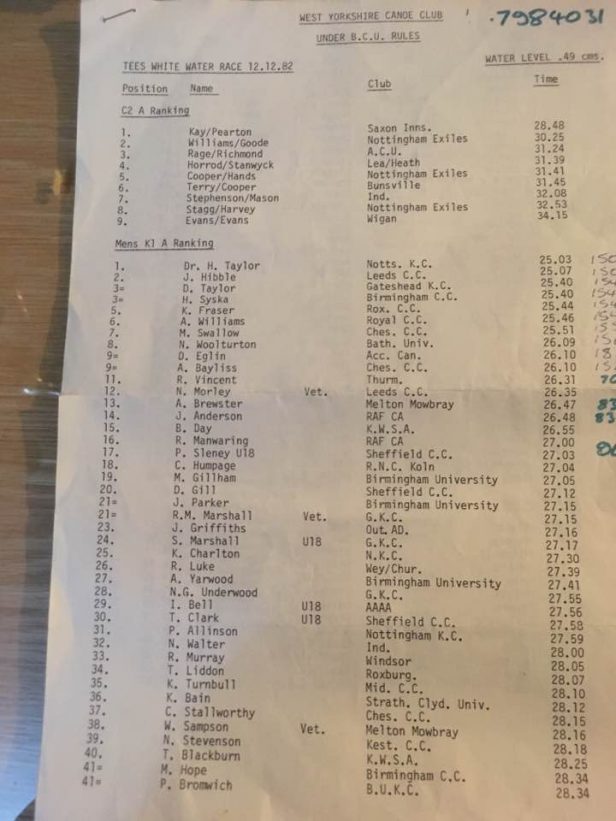 Competitions really are a lot of fun, but we do compete to win, so we would like to see more than twenty-one Shark paddlers getting medals in 2021 at events other than Shark run Club events. Harefield and Shepperton slalom swill count as they are national events. But we want paddlers to be adventurous and paddle at events other than the ones we organise.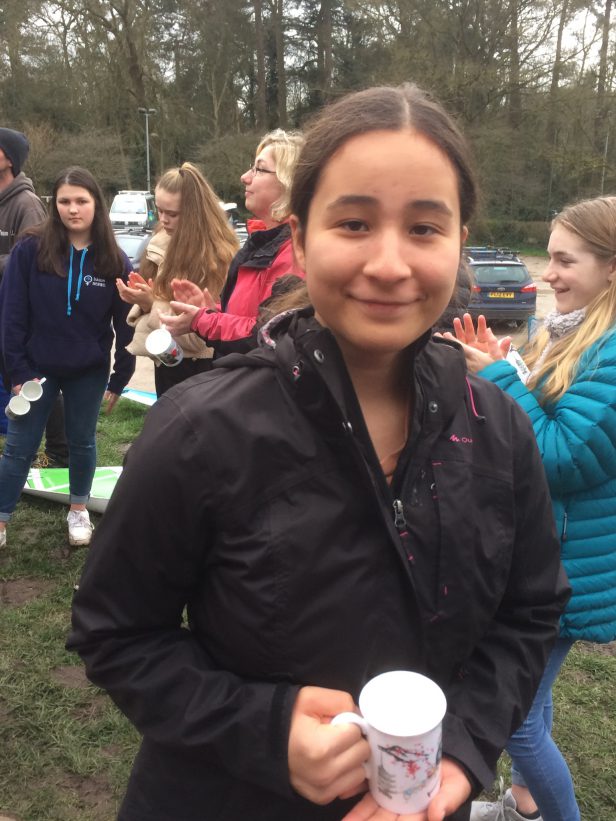 We want to get more people involved so that means engaging with people and getting them on the water, we also need to be part of the wider community supporting other organisations and them supporting us.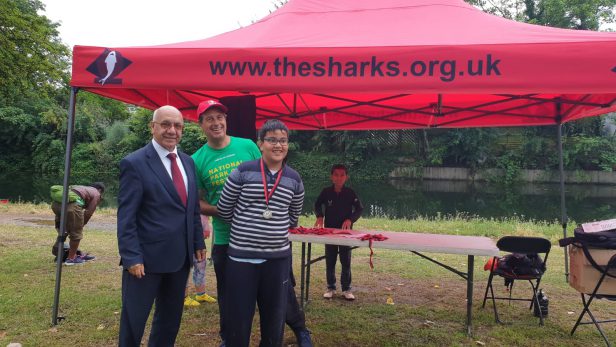 We have therefore set a target To engage with twenty-one different organisations, that are not other canoe clubs or canoeing organisations. It will include schools, colleges, and universities; charities, housing associations and councils as well as other statutory and non-statutory organisations. We have a good record of working with Scouts and other cadet groups.
For the Club and its members to be involved in a minimum of 21 hours of positive environmental work related to the waterways, including, canal clean-ups, litter picking or planting etcetera, this is a very easy target for year one, in year two, we need to look at being involved in at least twenty-one different projects.
We want to help our members to raise money for charities and good causes, this can be done through a variety  of ways, we will run a sponsored canoe event so that members can take part, we would expect a minimum of twenty-one people to raise a minimum or £21 each. But there are other events, we have had members doing a number of activities from cycling, open water swimming fund raising activities through their schools etcetera
.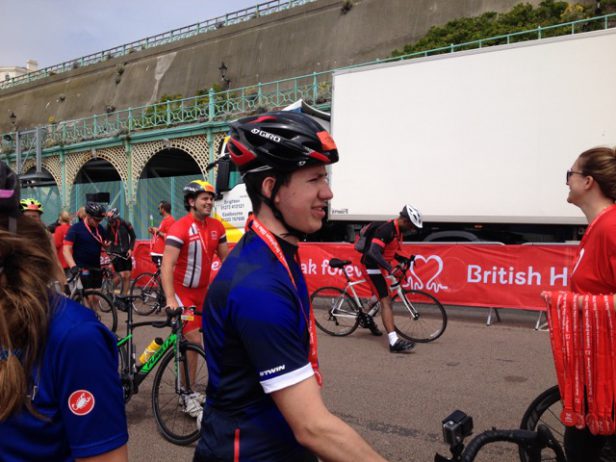 Efforts by members in the past have included:
Wings of Hope, Dooking, London to Brighton Cycle Ride for British Heart Foundation, Swimathon, Pier to Pier open Water Swim, Hope for Southall.
We will give a special Club T-Shirt for anybody who raises over £210 in a year.
For the Club to thrive and to grow we need to arrange at least twenyt-one  hours of voluntary activity at Club sites and premises, this can include anything which helps improve our facilities. We had a great working party at Harefield to demolish and remove the building so we could create our storage facility there. It was hard work, but fu, we also had a BBQ and some drinks to add to the sense of occasion.
To ensure ensure the Club runs smoothly we need to have a minimum of 21 people including both paid staff and volunteers, including coaches and other staff. Our Staff really are fantastic and have Brought the Club back life after lockdown. We now have more people paddling each week than ever before, so with more staff we can get more people active and involved, if you want to help out please email: canoeing@thesharks.org.uk or call 07951 770241. And you get a cool shirt.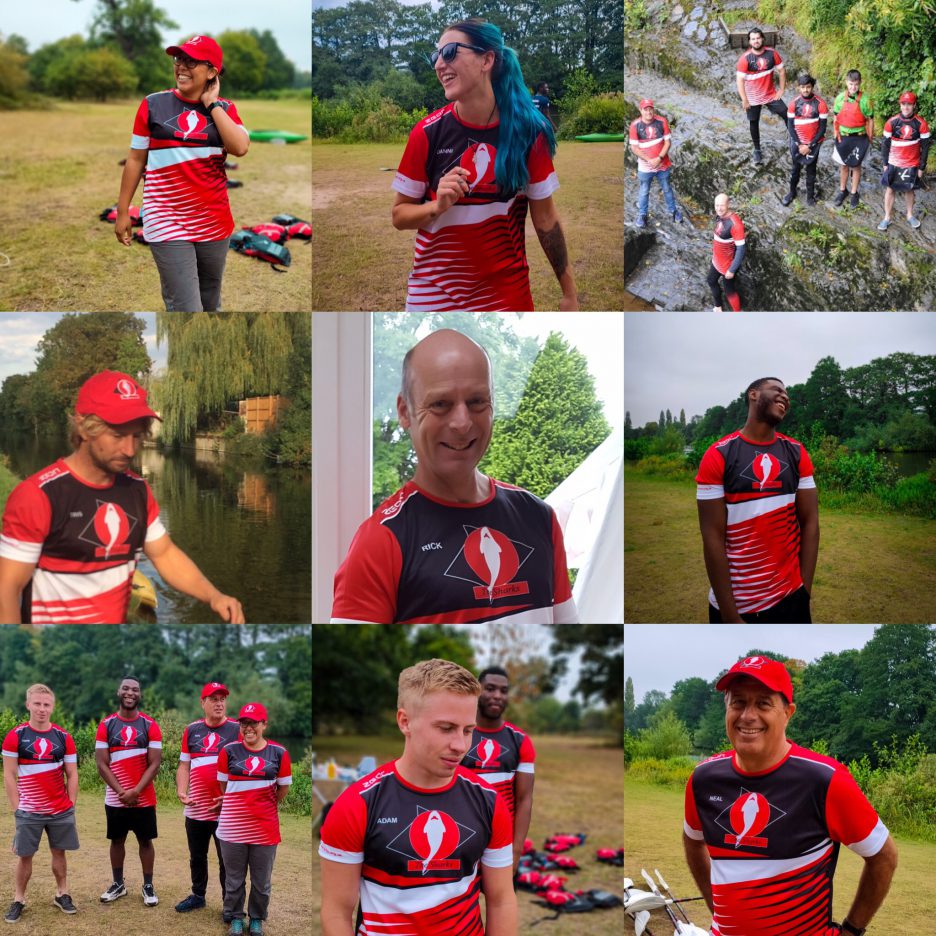 So we need to get more people participating more often at more places, so here is what we are proposing for 2021 for each our our sites.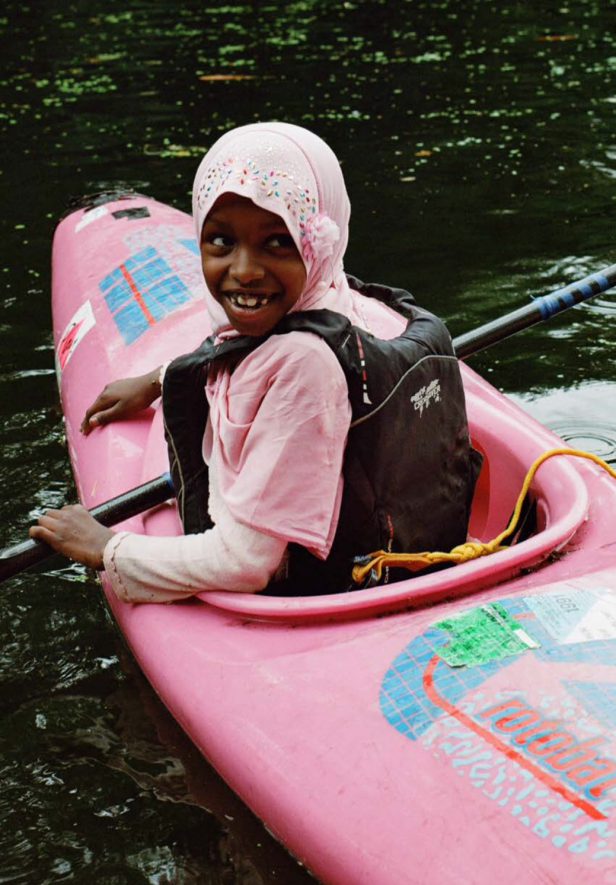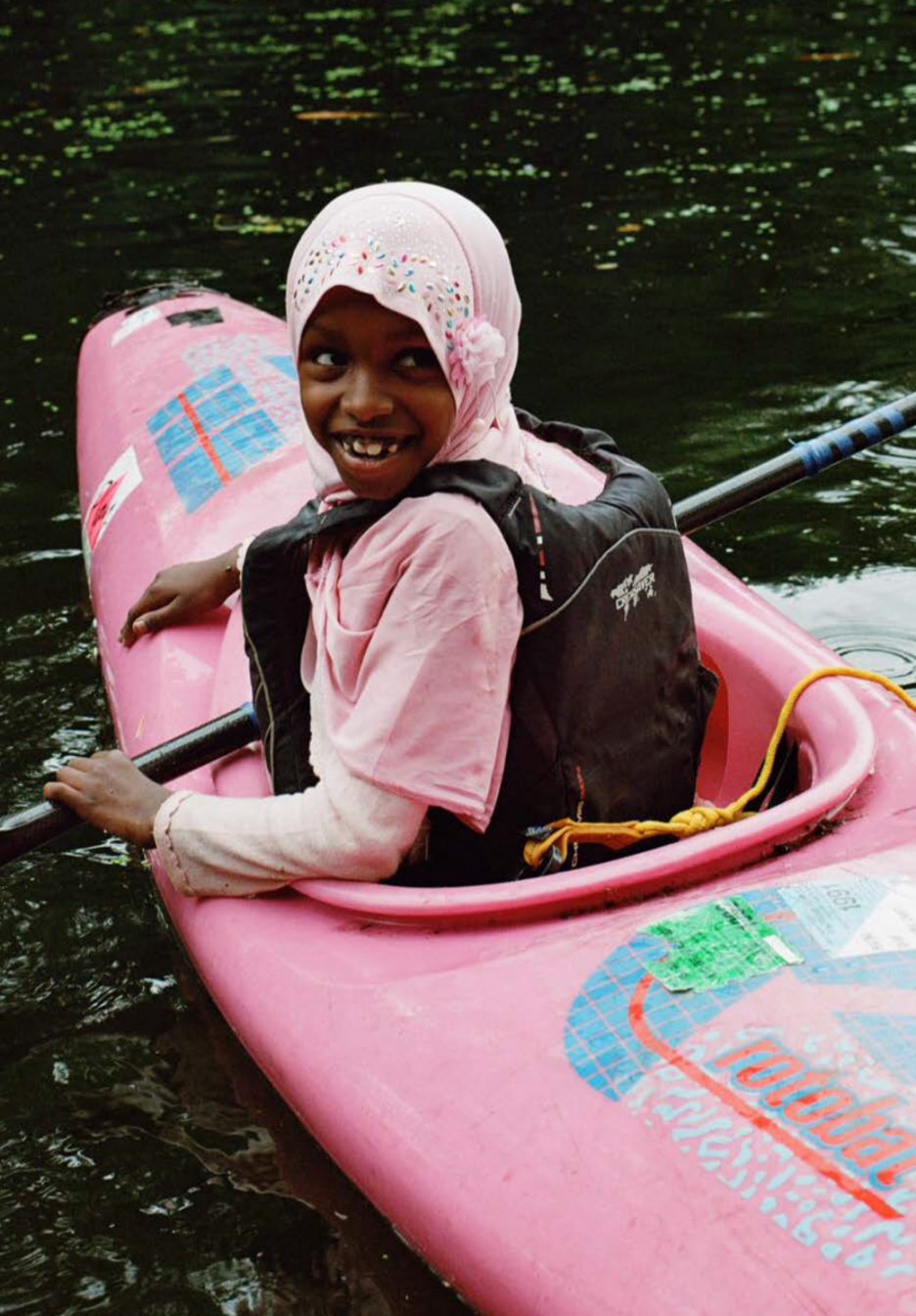 Twenty-one new members regularly turning up to sessions at Harefield and entering a completion or earning a paddlesport badge. For more information about our sessions at Harefield, contact us by email: slalom@thesharks.org.uk or telephone 07951 770241.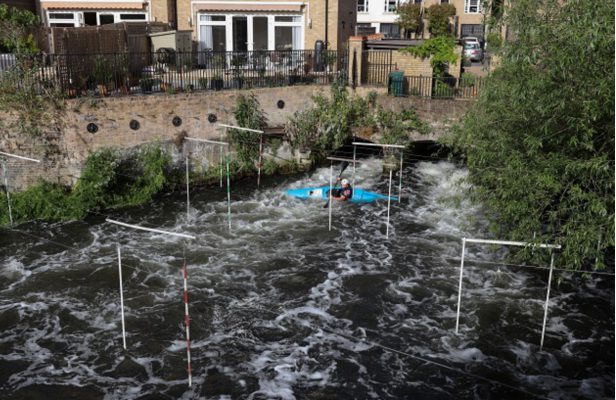 Twenty-one new members regularly turning up to sessions in Harlesden/Park Royal and either entering a completion or earning a paddlesport badge. For more information about sessions at NW10, call us on 07951 770241 or email: sprint@thesharks.org.uk.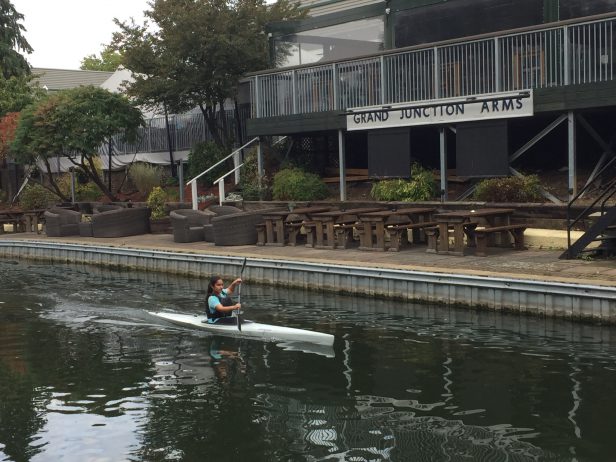 You have guessed it, yes, we want Twenty-one new members regularly turning up to sessions in Southall and either entering a completion or earning a paddlesport badge. To get involved call 07951 770241 or email: marathon@thesharks.org.uk.
Part of our engagement plan is to partner universities  and colleges, so we want to get at least twenty-one students regularly participating in our sessions, either sessions specially for them for our general sessions having been recruited through our student engagement, and of course getting them to enter a competition and even better still racing at BUCS.
Maybe for the future we are looking for 21 students at each BUCS competition,
It is not just for kids you know! so we are setting a target of getting twenty-one parents (or carers, relatives etc) of children who paddle with us into a boat and paddling.It can be just for recreation, whilst your charges are paddling, or it could be in our sessions. But the following year the challenge will definitely be to get 21 parents/carers into competitions.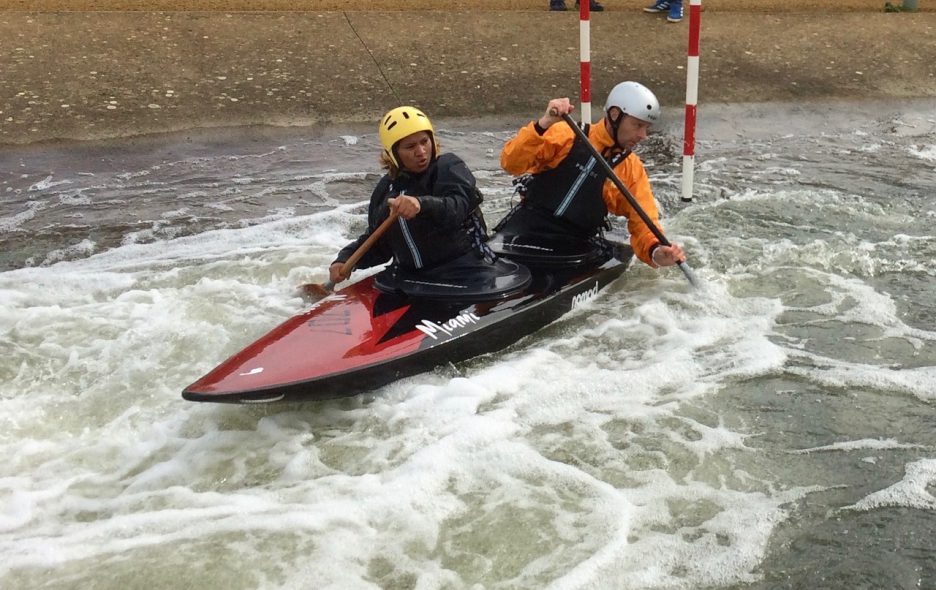 As the season vary and session times change we need to be flexible but for at least twenty-one of the weeks in 2021 we want to have to have at least twenty-one hours of paddling sessions taking place. This has happened in most previous years, but for 2021 it will show that we have put Covid-19 behind us.
We need to have some variety and fun, so in 2021 we aim to have Shark paddlers paddling on twenty-one different waterways, Harefield and Southall are the same waterway, the Grand Union Canal, you could also argue that NW10 is the same waterway as it is the Paddington Arm of the Grand Union Canal, so we are not going to include any sessions on our home waters.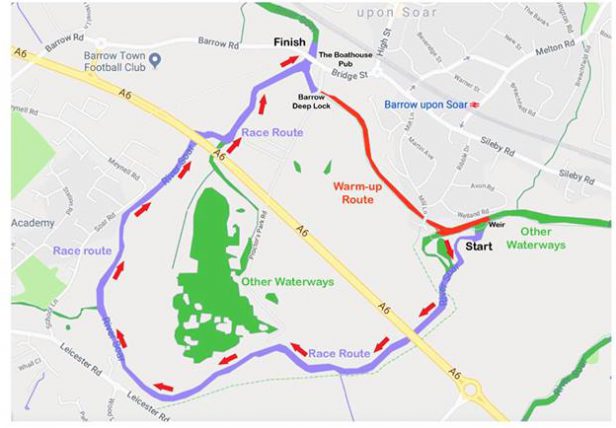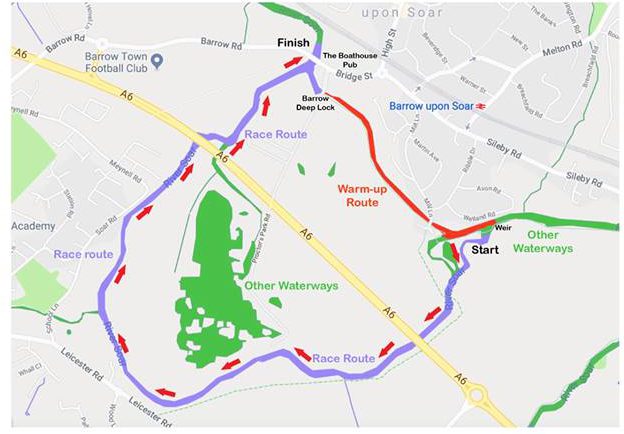 As well as twenty-one different waterways, twenty-one different places, again not including any of our home sites. It is time to get out and about having fun.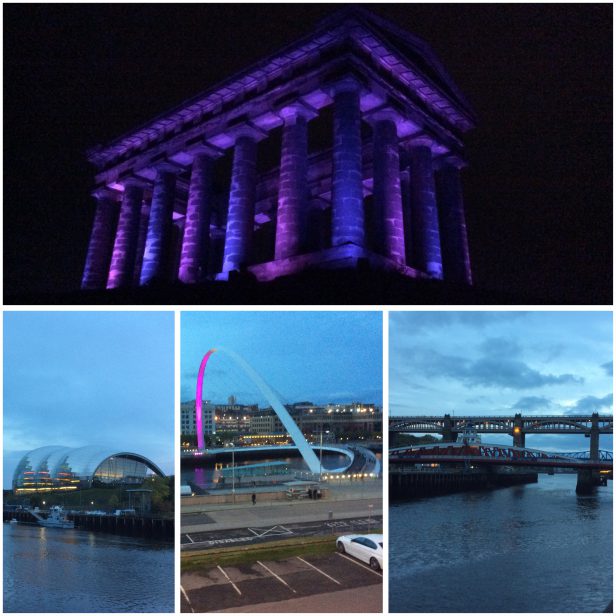 By the way, does anybody know where these four pictures are from? If you can identify all four pictures, please let us know by emailing canoeing@thesharks.org.uk, who knows perhaps during the year we will throw up 21 different picture challenges.
Twenty-one pictures Shark members posted #teamthesharks on Instagram, which are Shark related, but not canoeing, so could be somebody wearing Shark kit, somewhere else, it could be a picture of a Shark paddler at something to do with sharks but not canoeing. We are a community, more than just a place to go canoeing, and fun is always top of the agenda. Please also send us the pictures so we can post them on our website, email them to canoeing@thesharks.org.uk.