The Environment is Key
Everything we do we require a good environment and that is why The Sharks are committed to protecting our environment, by acting locally we are thinking globally.
The Sharks were the first Canoe Club to sign up to United Nations Sports Climate Action Framework, signing up is easy, doing something is the important thing and as a part of Project 21 we are committing to doing environmental work in the locality based around the waterway.
We will report here what we are doing, the improvements we make, the help we are getting and the people and groups we are working with. Improving the local environment helps everybody and it makes it a much better place to go paddling if it is clean, looks good and healthier.
What we have done this year.
The Sharks spent a day during lockdown to help publicise the issues regarding Floating Pennywort in the Colne Valley and how The Sharks and the Colne Valley Regional Park are going to work together to combat this invasive plant. We were working with the BBC's Countryfile Programme to highlight the issue and how we are going to deal with it.
With the help of funding from Affinity Water, we have provided open canoes and paddlers to help the Colne Valley Regional Park Authority to remove floating Pennywort from the River Colne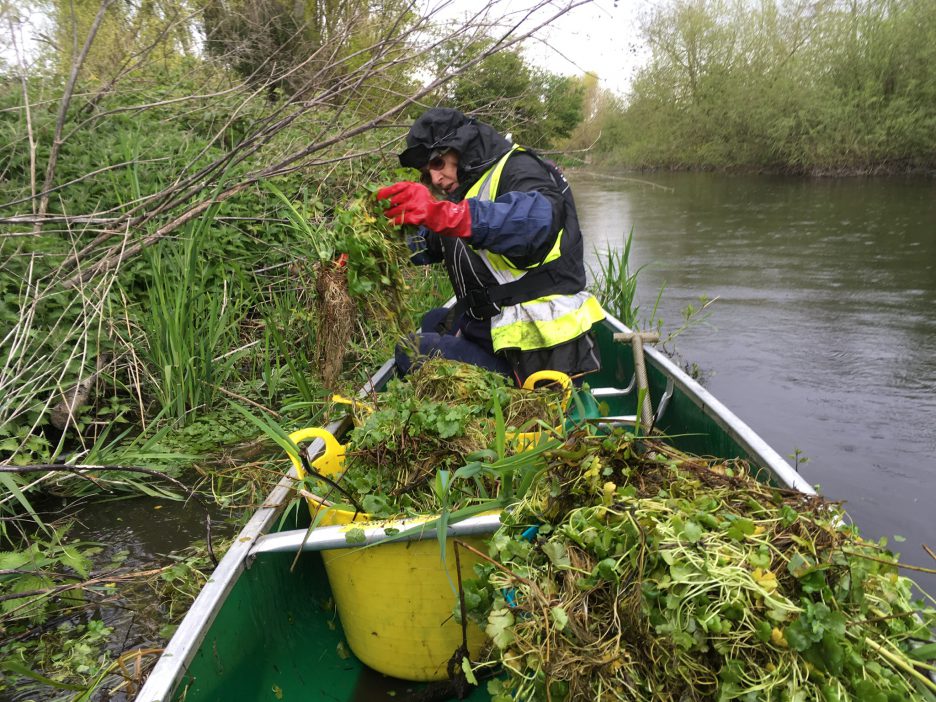 We have provided support to Canal and River Trust to run a number of Canal Clean Up Sessions in the Harlesden and Park Royal area.