Everybody loves a picture
But we want your best shark related pictures, but not of canoeing, some thing fun, showing people we are out there in the community
It could be Shark kit being worn in an unusual place or it could be of a Shark member at something to do with sharks post them on Instagram #teamthesharks and of course email them to us at: canoeing@thesharks.org.uk so we can publish them on this page.
Maya Boyle and dog at the London Youth Games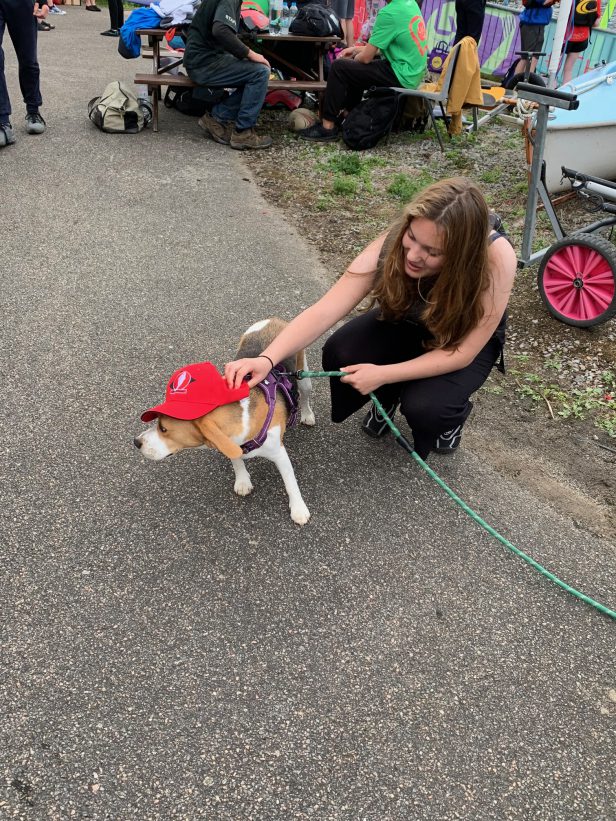 The first picture of the year taken on 2nd January, was of a Shark T-Shirt emerging from the waters of the River Tay at Broughty Ferry, near Dundee. the wearer Grant Underwood having been for a quick Dook.