Let's get ready for Slalom 2020
The Slalom calendar and bib numbers for 2020 have been published and are available on the Canoe Slalom Website. In total we have 17 nationally ranked paddlers and a number of new paddlers who we expect to get promoted early on in the season.
Any previously ranked paddlers who want to get back into slalom can apply for re-ranking on the Canoe Slalom Website, hint, hint Aaron.
The Sharks have a number of Division 2 paddlers, it is a while since we had anybody paddling in Division 1, but hopefully 2020 will be the year some of our paddlers break through.
Amelia Combes is again our to ranked lady with bib number 57 in Ladies' K1, she is a Junior 18 paddler.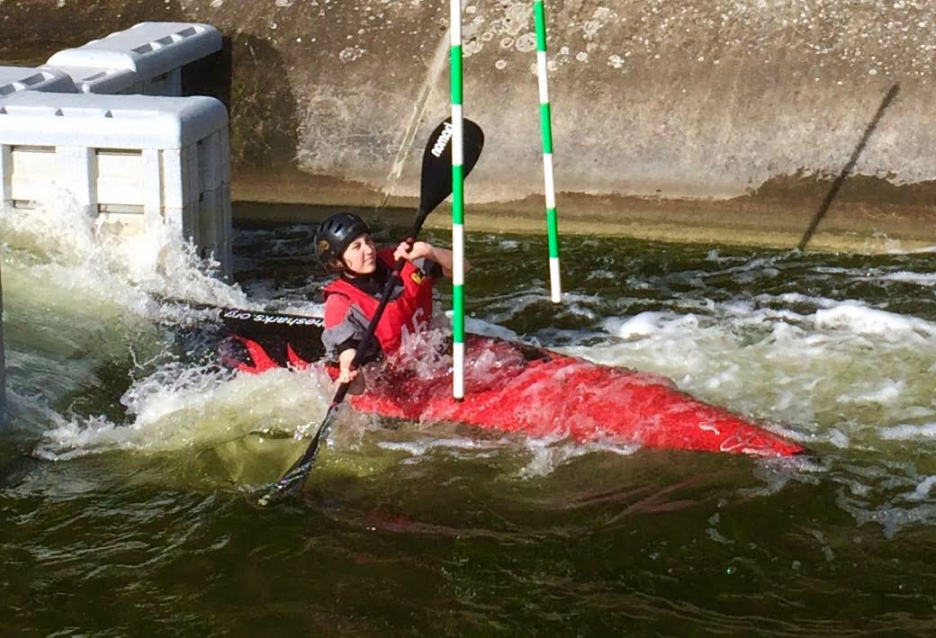 In Men's K1 we have a number of paddlers and the top paddler again this year is James Read, who will have bib number 41. James is ranked as a Master.
Jacob Simpson enters his second full year in Division 2 and is our next highest ranked paddler at bib number 77 (J18).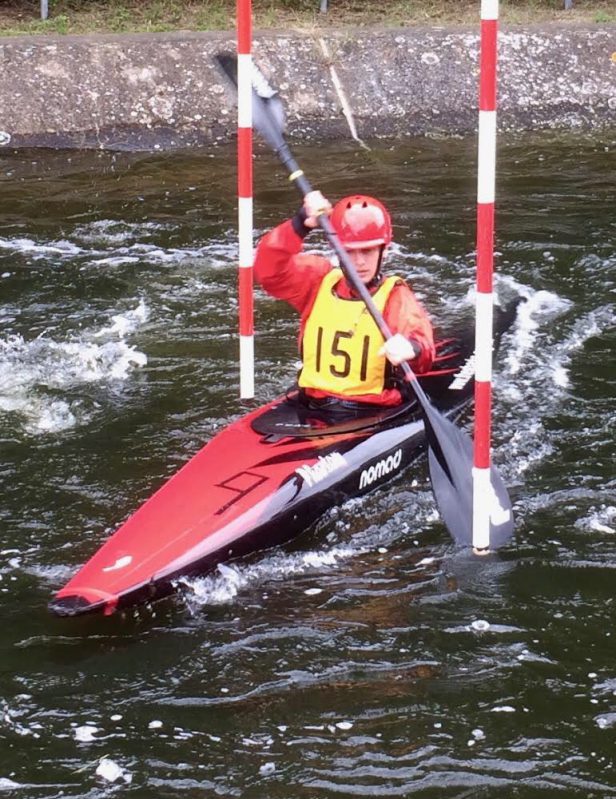 Close behind is Alex Aldred, who was one of our paddlers promoted last year, he has bib number 82 (J16)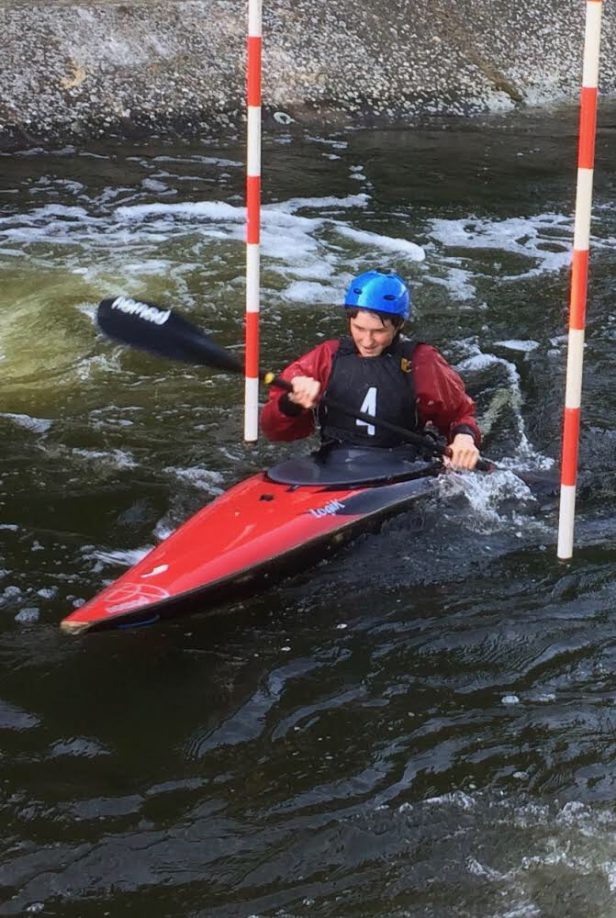 Khaleel Ziauddin, also promoted last year will be wearing bib number 96 (J18).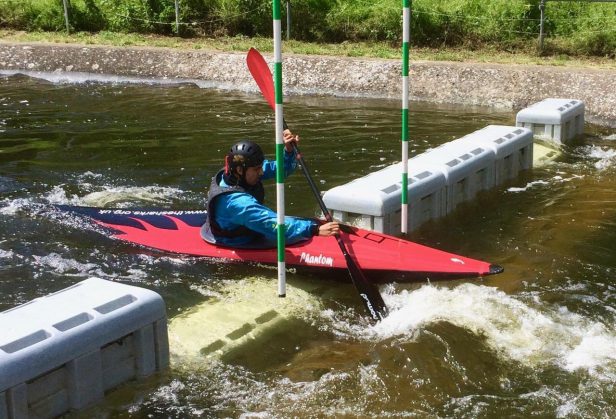 At bib number 119, we have another Master, Neal Underwood.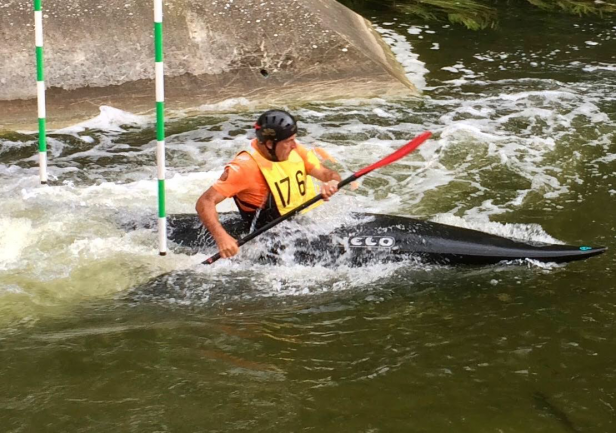 In Division 3, Alexandra Judge will be wearing bib number 59 (Senior) in the Ladies' K1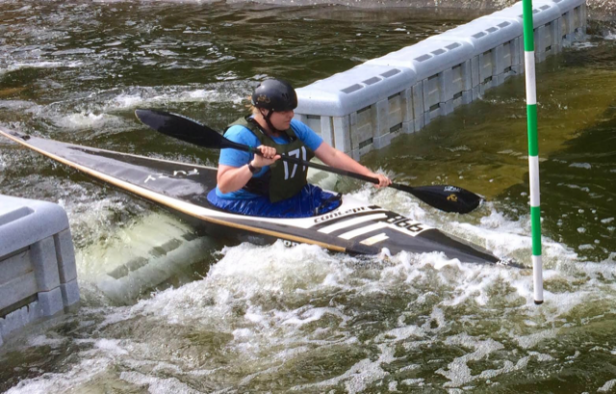 Mel Moore, has been allocated bib number 60 and is a Senior.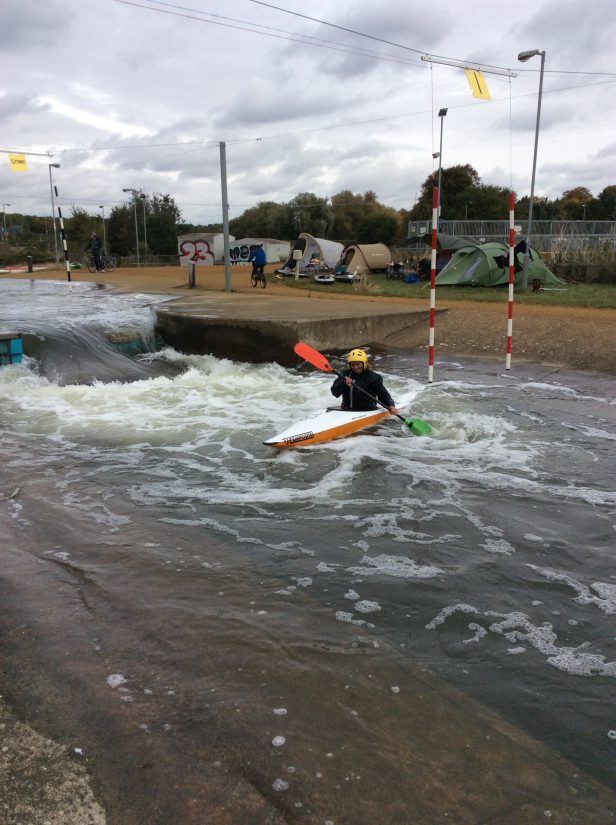 Sean Fitzpatrick has bib number 150 and he is a Junior 14.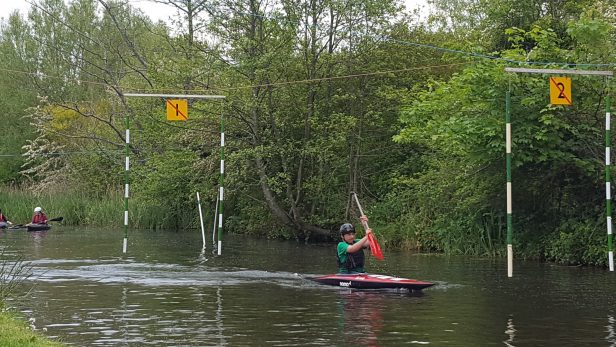 Susan Templeton who races for Itchen Valley/Sharks will have bib number 34 and is a Master
The ever young Richard Davis (he is 80 +) also racing for Itchen Valley/Sharks has bib number 32 he is also a Master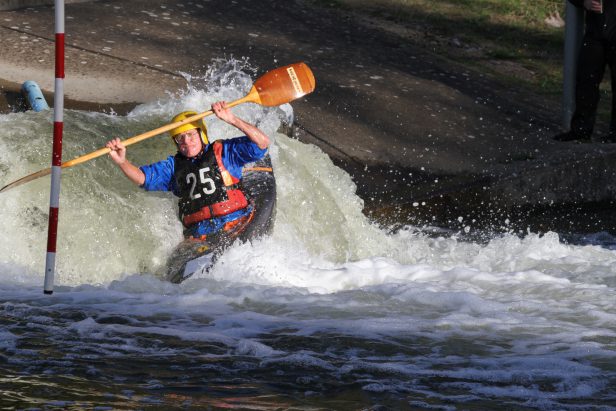 In Canoe we also have some Shark ranked paddlers, top is James Read who will be wearing bib number 15 in Men's Division 3 C1.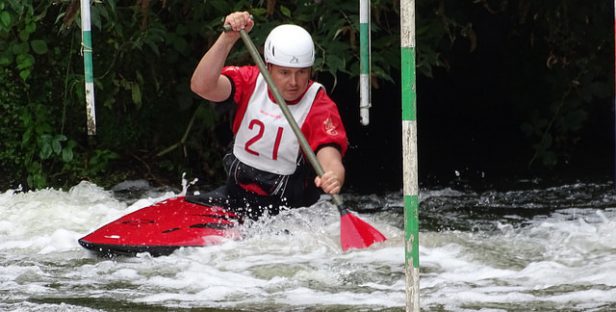 Quickly followed by J16 paddler, Alex Aldred with bib number 17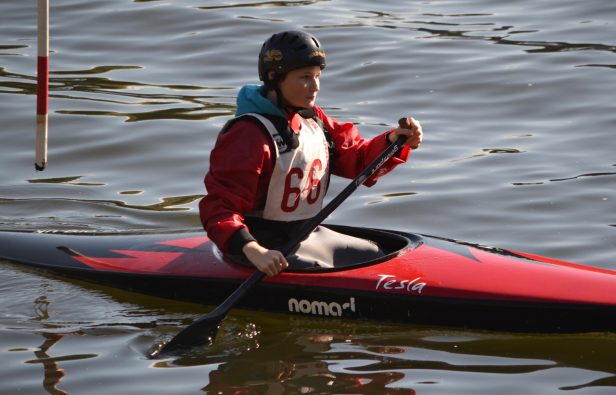 And Neal Underwood with Bib number 21.
Coach Richard Moore is paddling Veterans K1 this year and will be wearing bib number 49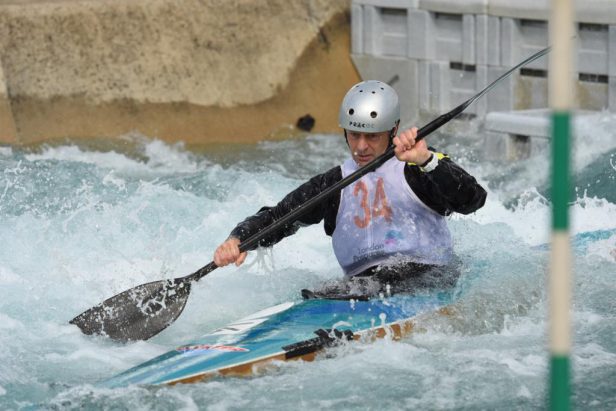 Danny Dalrymple who races fro Itchen Valley/Sharks has bib number 41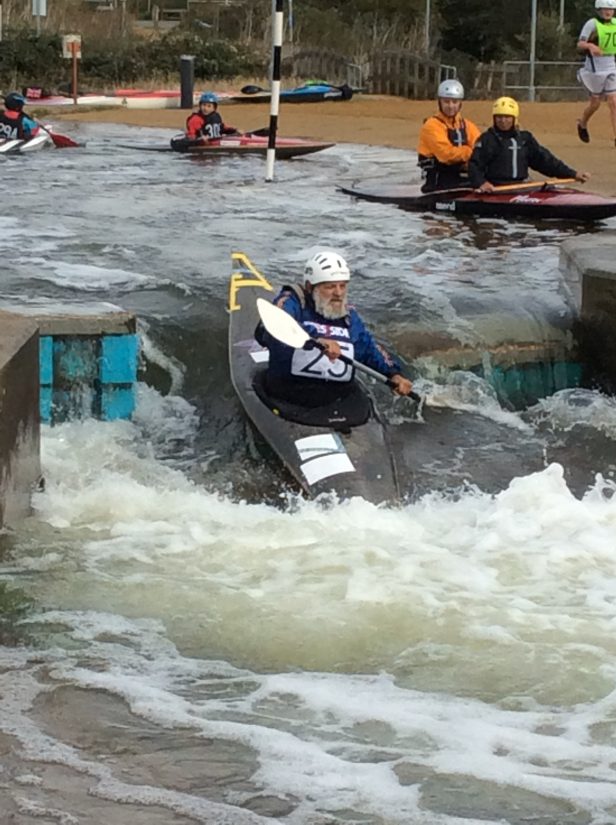 In Canoe Doubles are only pair is Mel More and Richard More, who have been allocated bib number 23. They are Senior mixed doubles.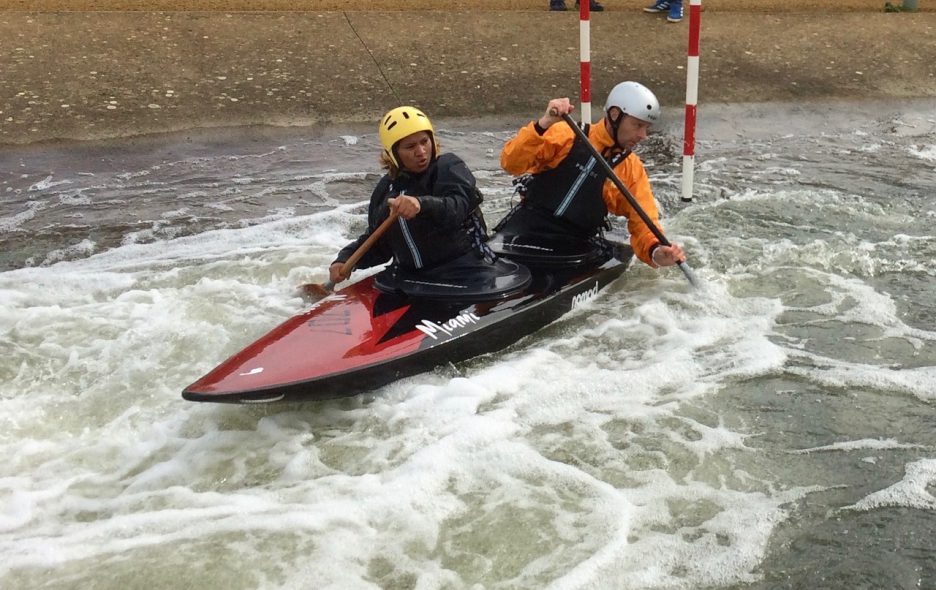 The New season starts in February, with the Lee Valley Division 1 event on the weekend or the 22nd and 23rd if any of our Division 2 paddlers fancy a paddle up? This is on the 2012 Olympic Course
The following weekend (29th February and 1st March) is Dart Country Park in Devon This is divisions 2 and 3. If there is demand for this we could make this Shark supported event. There is accommodation onsite.
The 7th and 8th March is Orton Mere Divisions 2/3 slalom, which is near Peterborough.
Shepperton Canoe Club is hosting a Division2 slalom on the weekend of 14th &15th March, which will also be open to division 3 paddlers to paddle up at. This is a local event and can be traveled to each day. That weekend also has Stone Division 3 and 4 slalom, which would be more suitable for our Division 3 paddlers and will also a chance for our new paddlers to race for the first time. This is in Staffordshire.
Matlock Slalom in Derbyshire takes place on the 21st and 22nd March, this is a division 2 slalom in a really nice valley of the River Derwent.
March finishes with Shepperton Division 1 slalom (Division 2 paddlers can paddle up) on the 28th and 29th weekend. There is also Hexham Divisions 2 & 3 Slalom in Northumberland if anybody fancies a 600 mile round trip.
Want to find out more about Slalom, or get involved? visit our slalom page, come along to one of our sessions at Harefield or give us a call on 07951 770241; email; slalom@thesharks.org.uk.