With whom did we engage?
In 2021 we set ourselves a target to engage in partnerships with 21 different organisations, the aim of this objective is to become part of the wider community and to get more people involved in what we do.
In the end we established 22 different partnerships most of which will roll on into future years, helping us to grow our ever expanding community and network.
Partnerships
1. British Canoeing – We are affiliated to the Sport's governing body, it enables to be involved in the competitive disciplines, provides us with insurance and they support us in running events and by providing the sit-on-tops we use at Osterley Park, loaning us portable paddling machines and helping us establish our award winning Satellite Clubs. We encourage all our member to also join British Canoeing.
2. National Trust – Working alongside the Trust, we are able to run our hugely popular and very successful family fun sessions at Osterley Park from April through to October. Help support this partnership by joining the National Trust.
3. Three Bridges Primary School – We run an after school canoeing club with School and teach core-time PE sessions during the Summer and Autumn Terms – Ofsted Report was outstanding, We have also use the school for storage of equipment and hope to explore and develop our partnership further.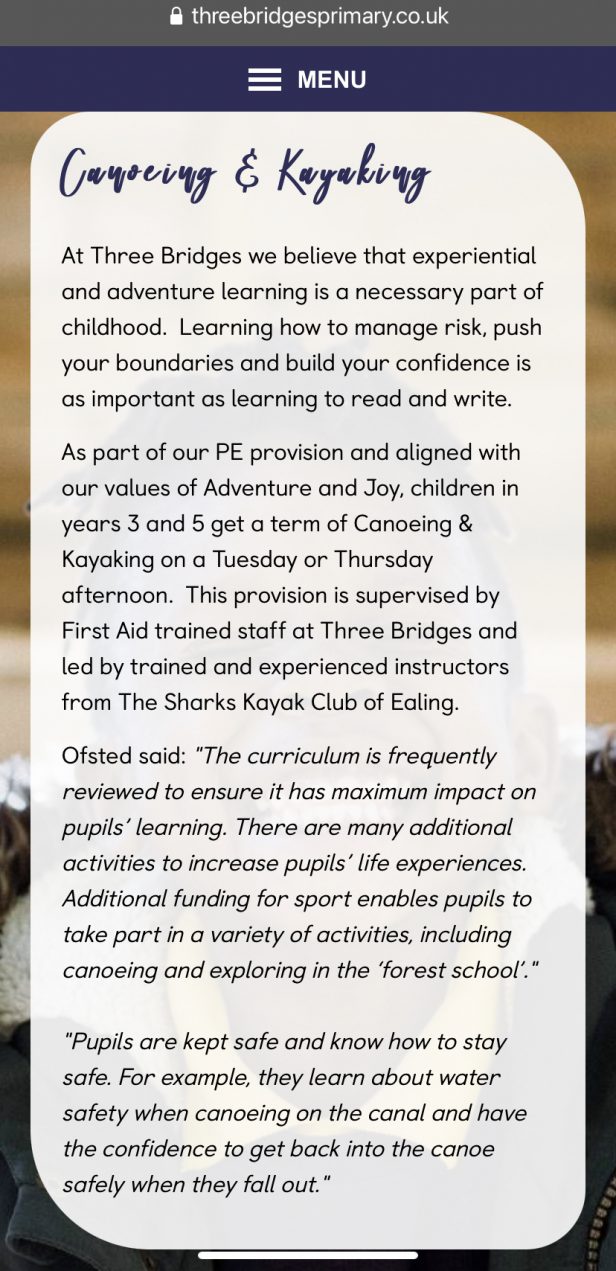 8. Shepperton Slalom Canoe Club, whom we are working with to bring competitive canoeing back after the Covid-19 by running a ranking slalom at their home on May 29th and 30th,
9. Let's Leap Sports Academy , for whom we run classes in their Holiday Clubs
10. Free to Be Kids – a charity providing opportunities for youngsters
11. Let's Go Southall, Sport England funded organisation charged with getting the people of Southall Active, we are partnering them in running taster sessions on the canal in Southall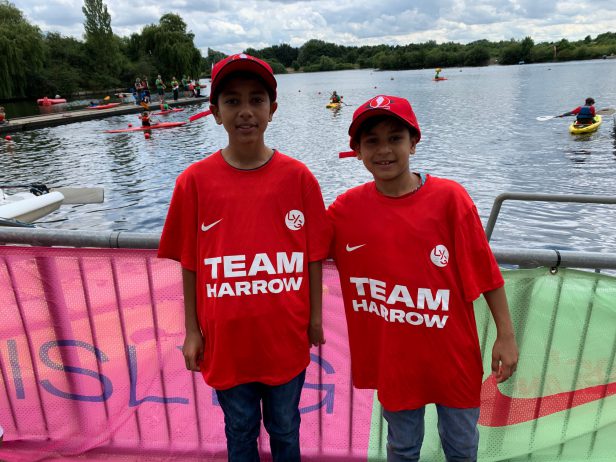 18. As well as the London Youth Games team for the London Borough of Brent and they provide space for us to store our container load of boats at Harlesden/Park Royal in NW10 next to the canal.
19. Scouts – we have been visited by a number of Scout groups from across West London – resulting in us creating some Scout sessions for next year, where Scouts will be able to attend to achieve their Scout Canoeing Badges
20. Our Barn and organisation that helps youngsters with special needs transition to adult hood.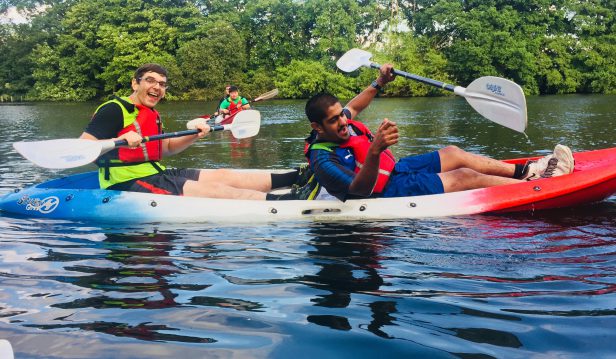 21. Working with Barratt Homes, to provide a community canoeing hub on one of their housing developments in Hayes in the London Borough of Hillingdon, this has come about through our active involvement in both the Hayes Town Partnership and the Hayes Canal Partnership, organisations that bring community, businesses together to improve the facilities and opportunities for all stake holders. (that is another couple of partnerships we could add on the list).
21 strong partnerships achieved, but we are working on many more to ensure 2022, will be even bigger and better.
22. The Clancy Group supported us running the Division 4 Slalom at Harefield, by providing access to their site for car parking, camping, and the base for Control, they also donated portable toilet facilities for the weekend.
Some pictures from activities at previous years of public engagement events.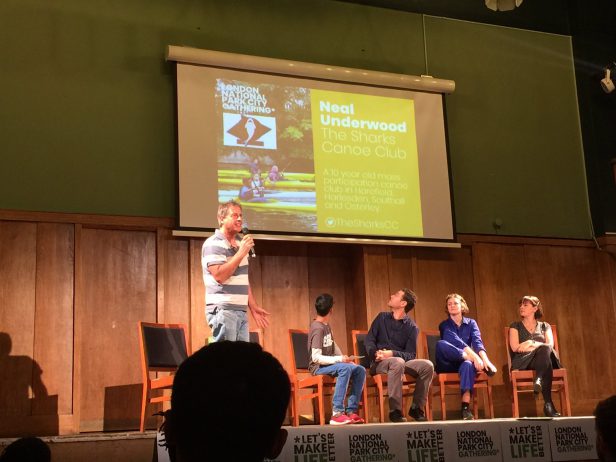 Speaking at London National Park City, helping to turn the canals and waterways of London into a giant park for people to enjoy.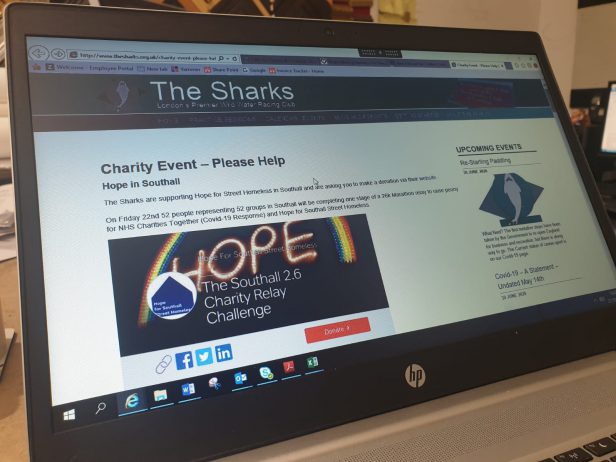 Working during the Pandemic, to help raise money for local charities, helping people through the crisis.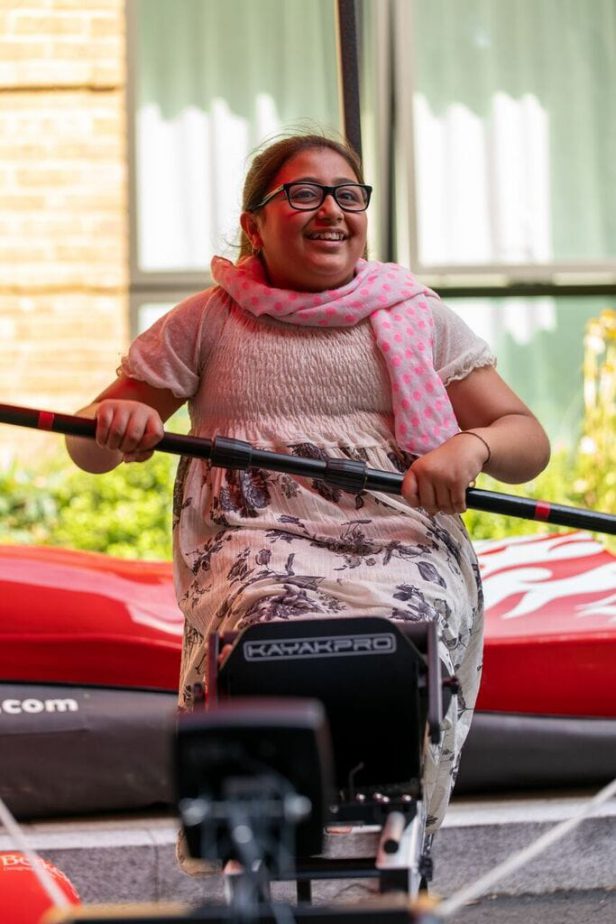 Taking Paddling Machines to residential areas, working with the Berkeley Group, Housing developers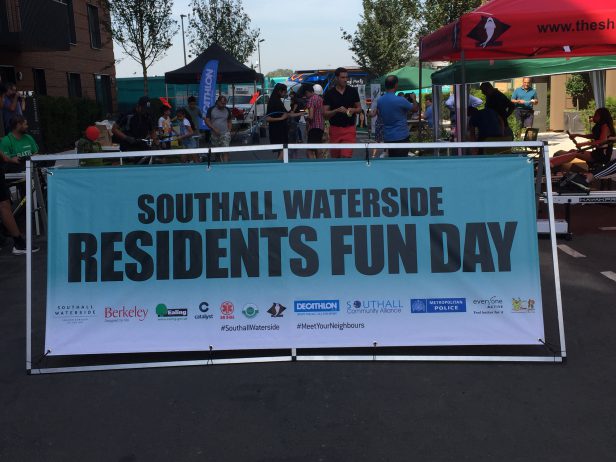 Working with the Old Oak Common and Park Royal Development Corporation, to ensure that canoeing opportunities are part of regeneration programmes.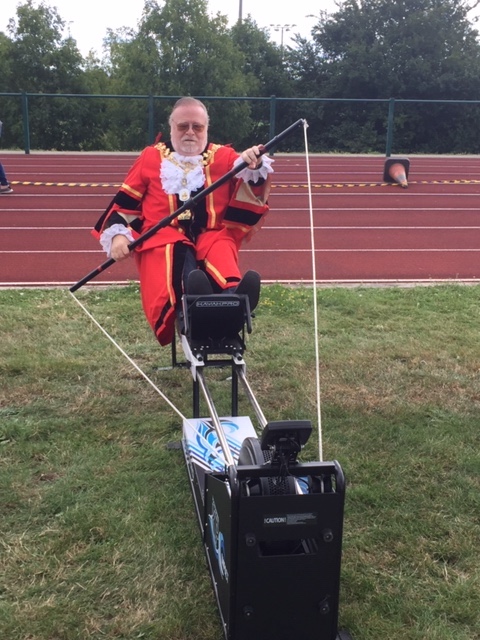 Hillingdon Mayor on a paddling machine at a Hillingdon, community day in Uxbridge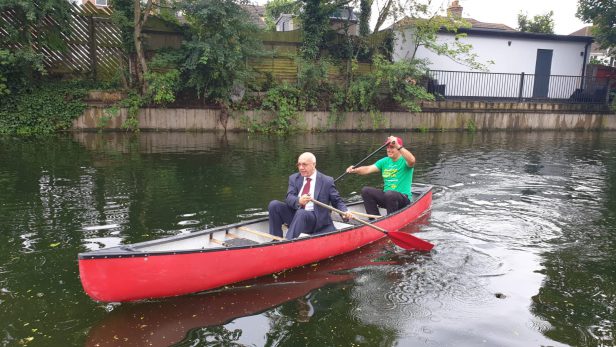 Southall MP, Virendra Sharma having a paddle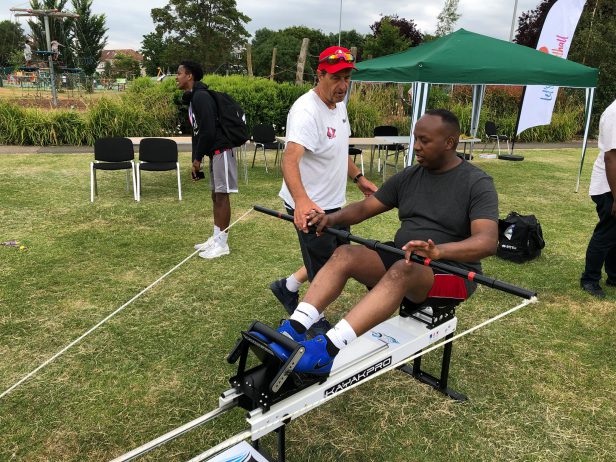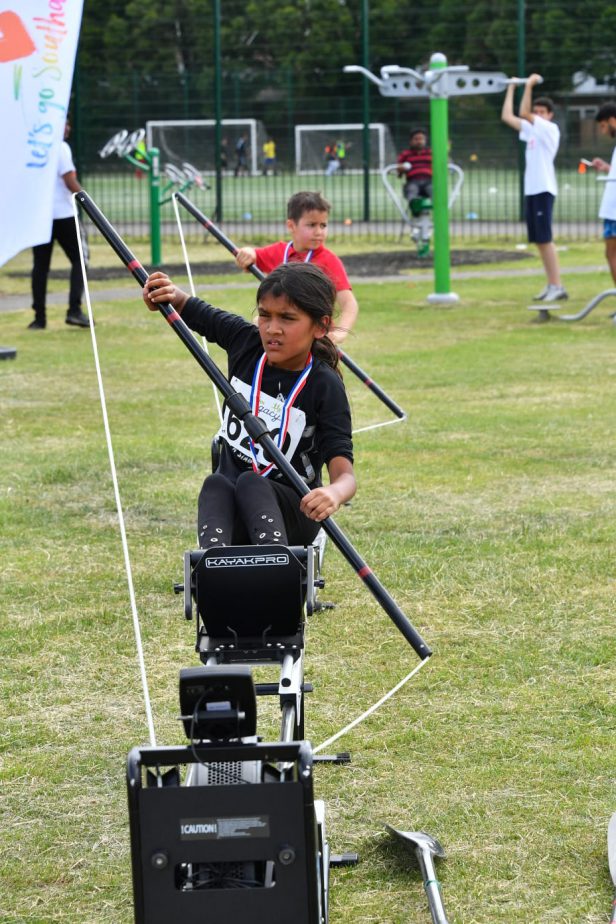 Southall Community Action Day, working with Southall Community Alliance.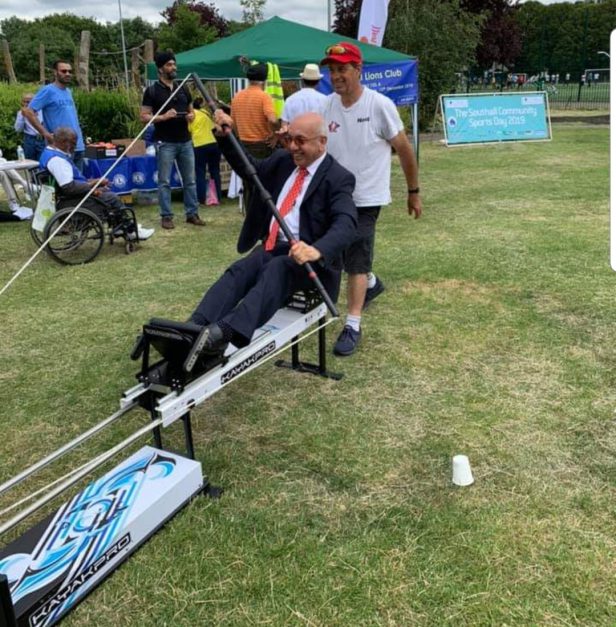 That MP again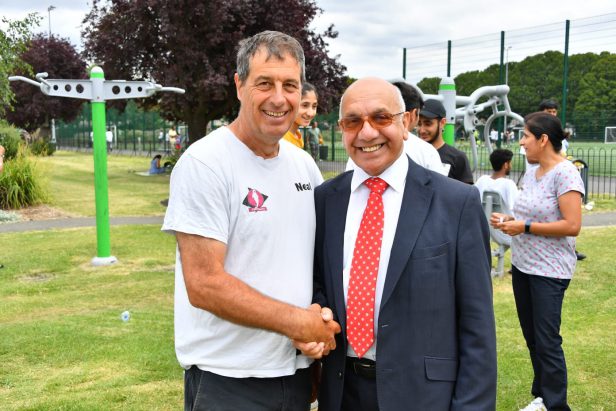 He just cannot get enough of The Sharks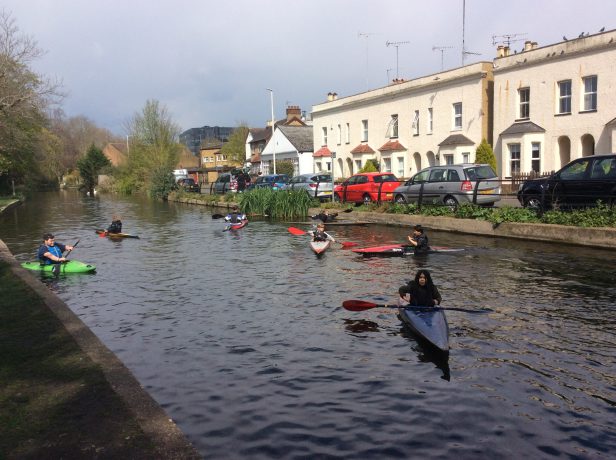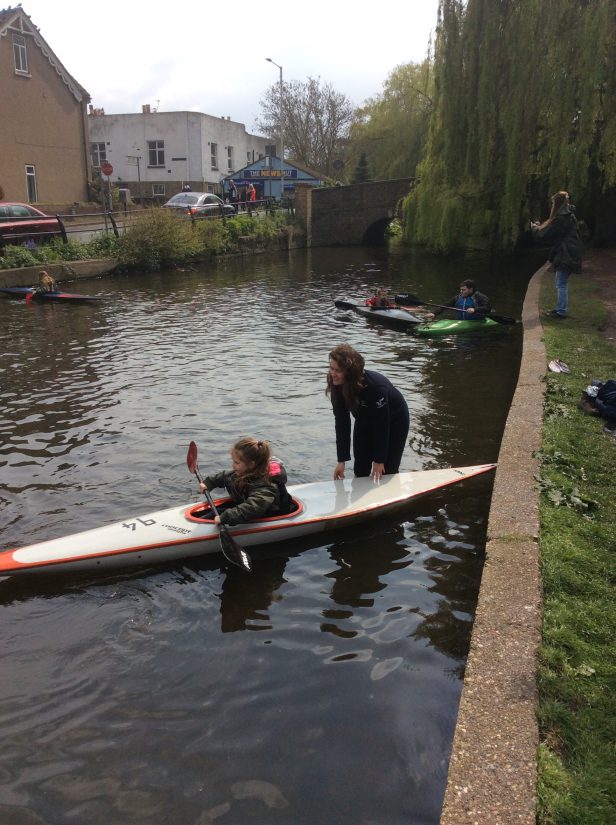 Taking boats to community locations, to get people on the water, Uxbridge, working with Thames 21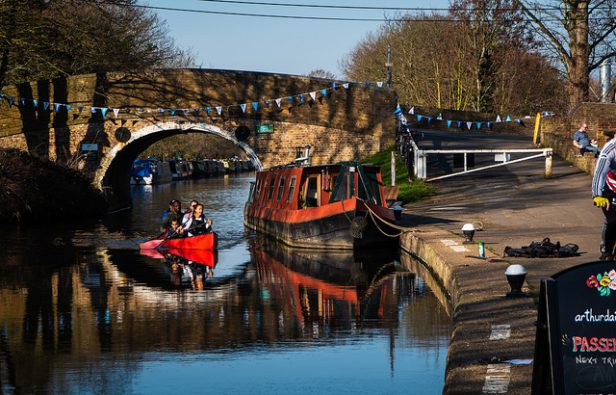 Working with C&RT at Cowley Lock Open Day.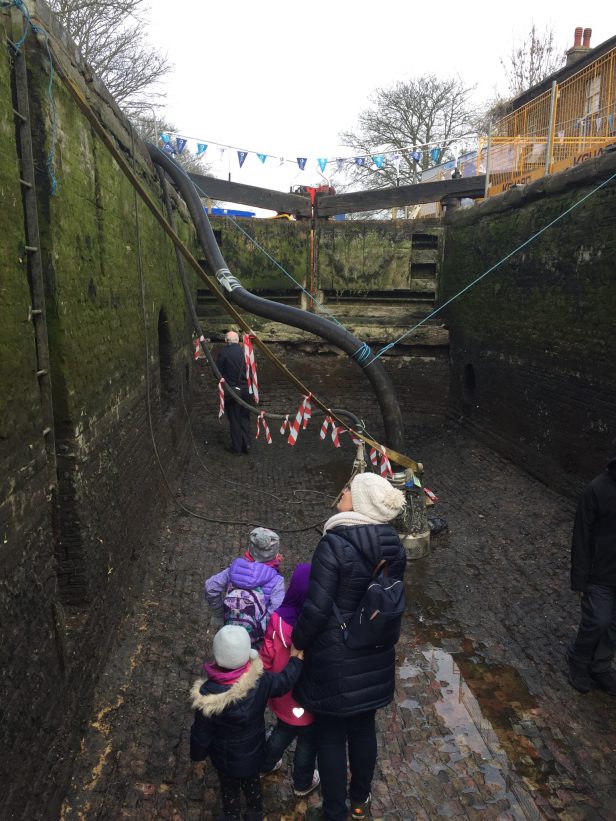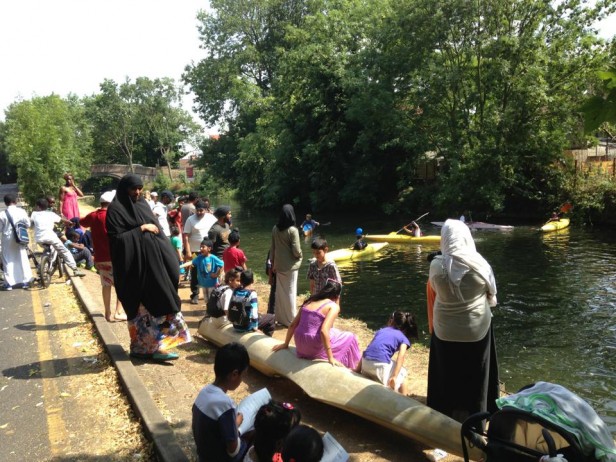 A Community activity day in Southall