The home of our Slalom and Wild Water Racing Teams
Although we have only been in our current base at Harefield since 2019, it has been the home of our Slalom and Wild Water Racing Teams from the beginning. Call 07951 770241 or email: slalom@thesharks.org.uk.
Sundays 10:30am and Wednesdays 5:30pm
We meet at Troy Lake, West Hyde, which is the home of Rickmansworth Sailing Club, it is accessed from the A412 Denham Road/North Orbital Road, 
signposted for Rickmansworth Sailing Club. Turn Left at the small MOT garage and, once passed the Marble and Granite Centre, drive along the track for 500m to the Sailing Club. WD3 9YB for SatNav directions. Where there are changing rooms and showers etc., belonging to Rickmansworth Sailing Club, we store boats on site and there is a car park. All of which is adjacent to the canal.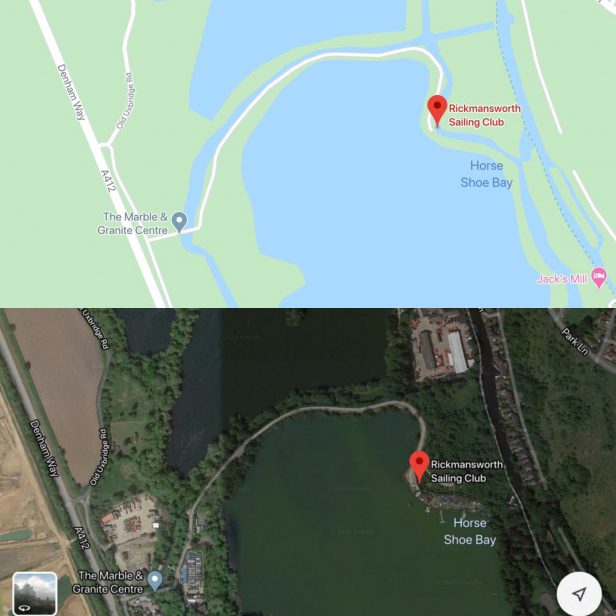 Most of our sessions take place on the moving water, where we have permanent slalom training gates, opposite the Coy Carp, which is about 500 metres along the canal from Troy Lake.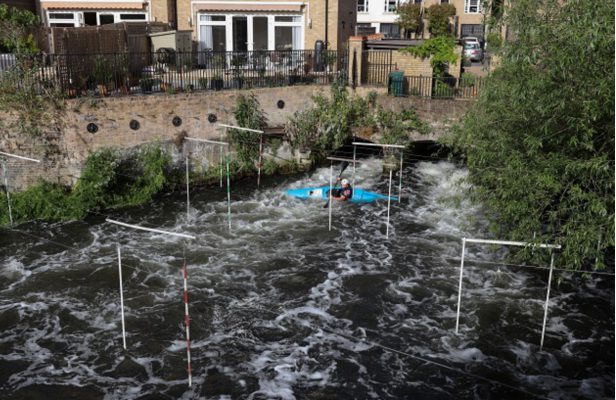 Harefield provides the ideal starting point for slalom, and has been the training place for paddlers who have represent Great Britain, it has a fine pedigree and The Sharks have the experience and coaches to help you achieve your full potential. For more information give us a call on 07951 770241 or email: slalom@thesharks.org.uk.
We hold beginners sessions here as well as training for our Slalom Team, to start of you do not need any experience of kit as we provide everything you need. Currently sessions take place on Sunday afternoons at 1pm during the Winter months November to March and on Mondays and Wednesday evenings at 5pm during the rest of the year.
The Sharks are a successful in Canoe Slalom, we have a number of nationally ranked paddlers, who started as beginners at Harefield, so there is no reason why you cannot be our next ranked paddler.