Next Start Date Monday August 16th
We will be running a new course at our base at Troy Lake, Harefield,  for the Summer Holidays during August every Monday at 1pm. The course is aimed at new members and will teach you the basics and introduce you to the various competitive disciplines and boats we have.
The Course will run every Monday in August and cost £27 at the end of the course you will be able to join any of our regular coached sessions and race for The Sharks. For more information or to book a place please contact us on 07951 770241 or email canoeing@thesharks.org.uk.
Troy Lake, is the home of Rickmansworth Sailing Club, it is accessed from the A412 Denham Road/North Orbital Road, WD3 9YB for SatNav directions. Where there are changing rooms and showers etc. We operate from here, we have a boat store on site and there is a car park. All of which is adjacent to the canal and the lake.
Have a look at the exciting disciplines we do: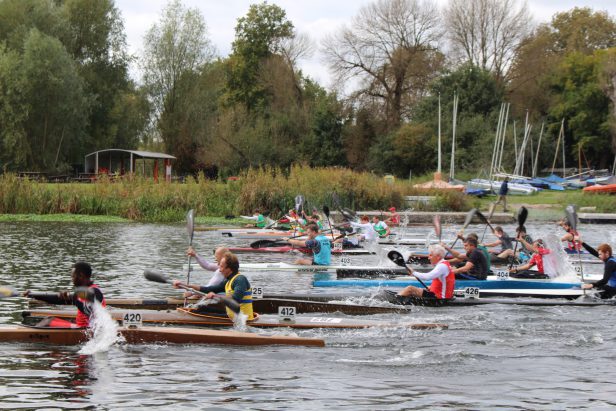 Distances start at a couple of miles for beginners and juniors, but as you improve the standard improves and the races get longer. Division 1 ranking races are about 13 miles. There are also a number of non-ranking challenges and descents races. Total fun.
Check out how we did in our last race, on our Marathon News Page.
We have a number of experienced Marathon Coaches at the Club and have a growing Marathon Team.
Our Slalom Team is based at Harefield on the moving water and gates we have opposite the Coy Carp pub. In recent years we have been steadily progressing and growing our team, under the direction of our specialist Slalom Coach, Rick Moore.
We have had a good start to 2021 in slalom, you can check out our Slalom News Page.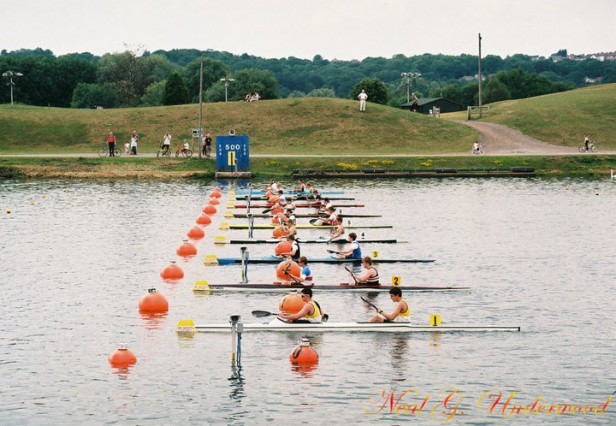 Another discipline we are expanding and growing, with the intention of being able to challenge at national level and you could be part of that team. We have some top quality kit, now we need you to become our top quality paddlers.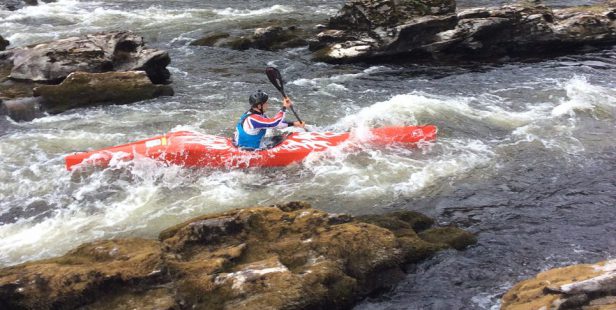 The Discipline we have had most success in to date, we have even produced a home grown international paddler. Could you be our next?
Whatever you decide to do, competition, recreation The Sharks is where fun begins
For more information or to book a place please contact us on 07951 770241 or email canoeing@thesharks.org.uk. Let the journey begin, because who knows where it might take you?