Summer at Osterley Park
We are reopening our sessions at Osterley Park on April 2nd 2023. Please. For more information call 07951 770241 or email: osterley@thesharks.org.uk. Book Here.
From Sunday April 2nd – September 2023
We will be at Osterley Park every Sunday throughout the Summer from Sunday April 2nd, we will also be there every Bank Holiday and from May 6th we will also be there on Saturday afternoons. We will be operating on Wednesdays during the Summer Holiday.
The sessions take place on the main lake (known as Middle Lake at Osterley Park, Jersey Road, TW7 4RB. During peak times and with hot weather we do get very busy and we recommend booking online. We do accept card payments on the day, we can normally also accept cash. The cost is just £9 per person for kayaking. For more information call 07951 770241 or email: osterley@thesharks.org.uk. Book Here.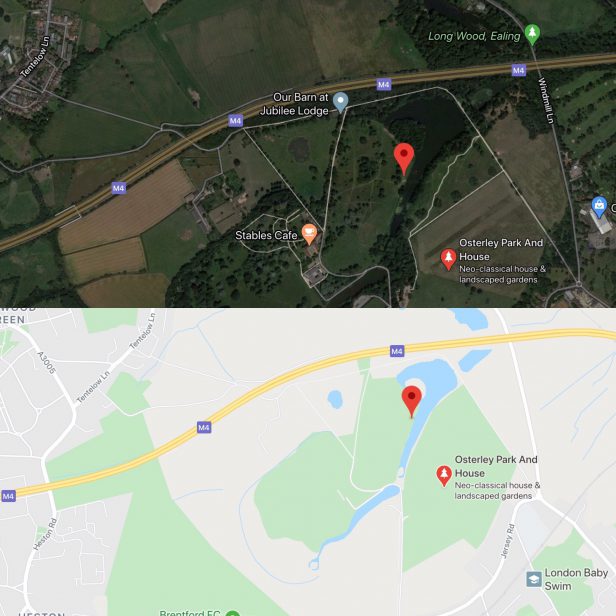 Sundays
The Sharks run sessions at Osterley Park every Summer on Sundays from April (or Easter, which ever is earliest) through till the end of October. This year we are staring on Sunday 2nd April. Sessions start at 2pm and are every 45minutes (40 minutes on the water), so, 2pm, 2:45, and 3:30pm, and 4:15pm. There will be both double and single sit-on-top boats. These boats are very stable and easy to use, we ask that you turn up 15 minutes before the session starts so we can get you ready, give you basic instructions and get you on the water in time for your start time.
You can book online here, or you can just turn up and pay on the day, although on hot days we do get booked up, so best to reserve your space. If you have not pre-booked you can pay on the day by card or Cash. As stated above.
Enjoy the changing seasons from a different view

Saturdays
We run sessions on Saturday From the beginning of May (Saturday 6th 2023) till the end of September; with the same time table and booking arrangements as our Sunday sessions; 2pm, 2:45pm, 3:30pm, and 4:15pm.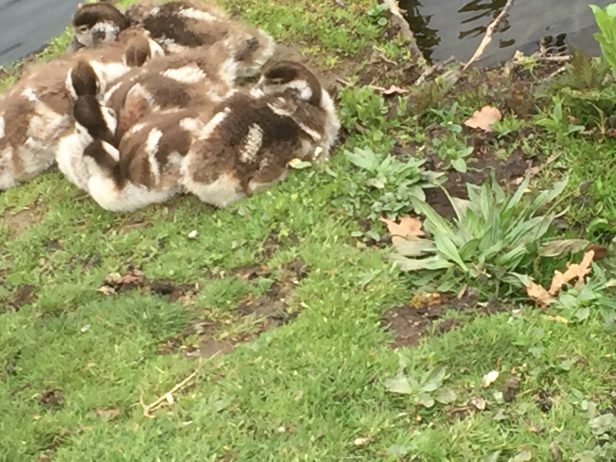 Come in the Spring for some close up view of the wildlife
Wednesdays
We will operate sessions on Wednesdays during School Summer Holidays between May and September, noon, 12:45. 1:30pm, 2:15 and 3pm.
Bank Holidays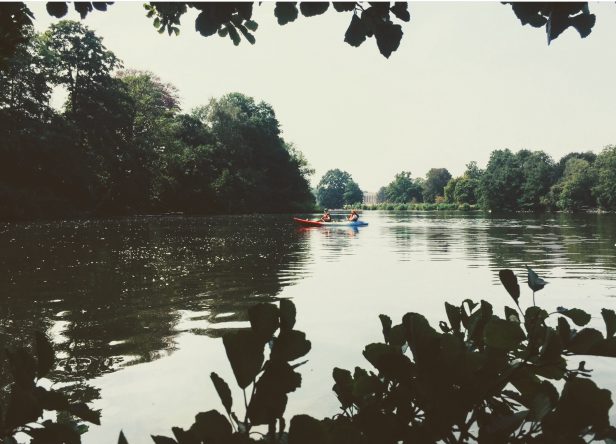 We will also be in the Park on Bank Holidays, Good Friday, Easter Monday, both May Bank Holidays and the August Bank Holiday.
The Park is a truly stunning place to relax and to paddle.
Parties
We can also host activity sessions where you get exclusive use of all the boats, there is a minimum booking of at least 10 people for this. For more information please email: osterley@thesharks.org.uk or call 07951 770241.
Group Bookings
We can also accept group bookings from schools, scouts and any other organisation during the Summer months April till September, we can arrange these on any day with the Parks agreement, please do get in touch for more information, email: osterley@thesharks.org.uk or call 07951 770241. The enclosed nature of the lake in the Park makes it an ideal location to paddle for all types of groups and all ages.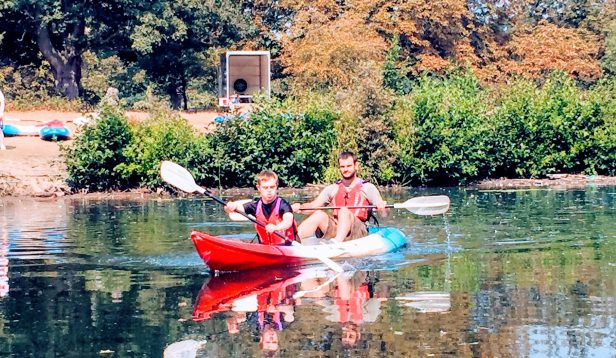 Parking
Parking is FREE to National Trust Members. Make a day of it and visit the Gardens, the Café is also open till 4pm. There is some on-street parking nearby on Jersey Road, and Osterley Park Lane. The Park will be shutting the gates at 5pm each day, so please make sure you have left the Park by then. There are other facilities open at Osterley Park, including the Café, which is operating a takeaway service to ensure social distancing protocols are maintained for your protection and the protection of their staff.
Arriving by Public Transport
Osterley Park Station on the Piccadilly line is just a few minutes walk from the Park, bus routes H91, H28 stop near the Park, for full details visit: Transport for London.
The National Trust
We are proud to be working with the National Trust in delivering this activity and we thank them for the support they have given us over the years and would encourage people to enjoy their day and make the most of the Park, visit the House and Gardens and of course the Stables Café. You can support the National Trust by becoming a member, either online or at the Park. Joining the Trust has a number of advantages, free parking at their locations, access to all National Trust properties and help with the great work they do.
British Canoeing
We also want to thank British Canoeing for the help they have given us in delivering this project and the many other activities we do. The Sharks are affiliated to British Canoeing, which provides us with a variety of services including insurance, staff qualifications, and DBS checking our staff. You can become a member of British Canoeing here.
The Sharks
There is a lot more to The Sharks, please take the time to look around our website and come and enjoy some of our other activities. For more information give us a call on 07951 770241 or emailL canoeing@thesharks.org.uk. Please note that this is a water based activity you will get wet, but it is very unlikely that you will fall in the water. We always have a qualified instructor there for your safety and to help you. Please feel free to talk to them or any of our staff about other opportunities, your feed back is always welcome.
The London Borough of Hounslow
Hounslow Council helped get this project up and running and we would like to than them for their support in doing this.
London Sport
We would like to thank London Sport for the help they have given The Sharks in running a number of projects, including sessions at Osterley Park

For more information call 07951 770241, email: osterley@thesharks.org.uk. 
Page Updated 9th March 2023