And more specifcally to The Sharks
The Sharks are entering into a partnership with the Colne Valley Regional Park, to help clear Floating Pennywort from the Colne Valley and the BBC's Countryfile Programme were interested to know all about it.
The Programme is to be broadcast on 7th March 2021 at 6pm on BBC1. The Sharks provided canoes and staff (Aaron Nolan, Neal Underwood, and Rick Moore) to control the boats, so that the presenter, Charlotte Smith, could get her hands wet and extract the weed, under the expert guidance of Chloe Crompton from the Colne Valley Park.
The plan: The Sharks and the Colne Valley Park will use the canoes to remove the Floating Pennywort as seen in the pictures. We will be running volunteer days, where members of the public will be coming along to help out. We will be announcing dates, times and locations  once Covid-19 restrictions permit volunteer work to recommence. We are hoping to work with Affinity Water to secure funding for additional boats and some volunteer hours.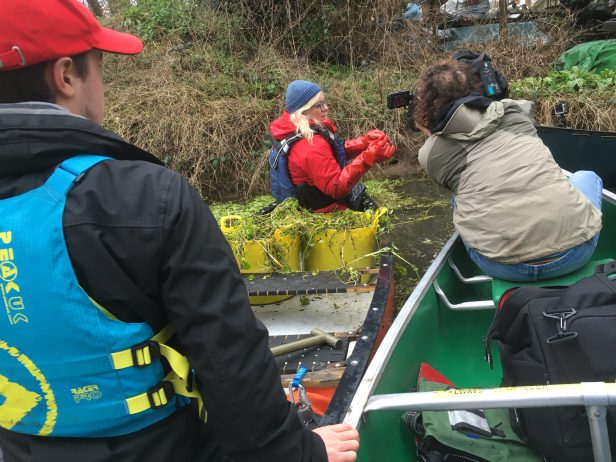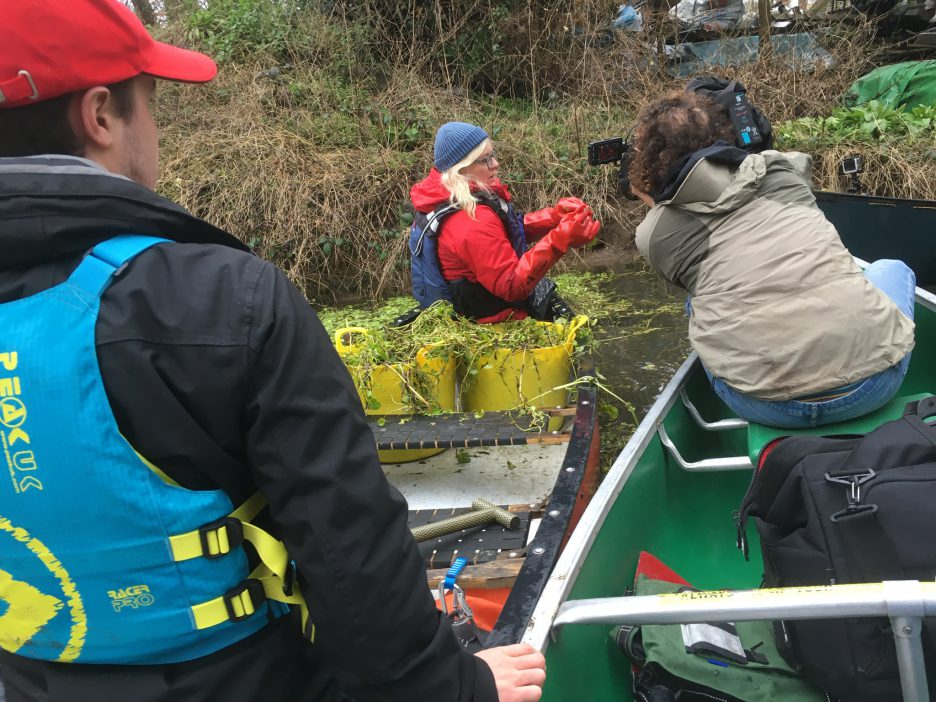 As in the filming, we will run the volunteer sessions with a Shark paddler controlling the boat and a volunteer sitting in the front removing the Pennywort into buckets, which we will then take to the bank for removal.
For more information or to get involved in this project, please email us: canoeing@thesharks.org.uk or call on 07951 770241.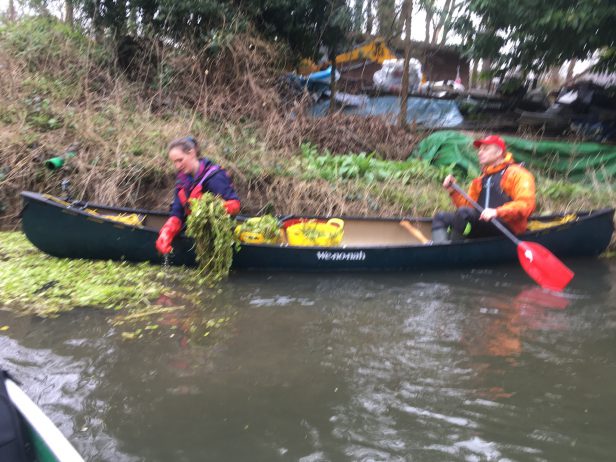 Floating Pennywort is an invasive species which is causing major issues on our waterways, both Canals and Rivers, British Canoeing is working with other agencies and organisations to help combat this problem.
The Sharks are committed to improving the environment and voluntary work to help the community we live in as part of Project 21. Get involved, give us a call on 07951 770241, or email: canoeing@thesharks.org.uk.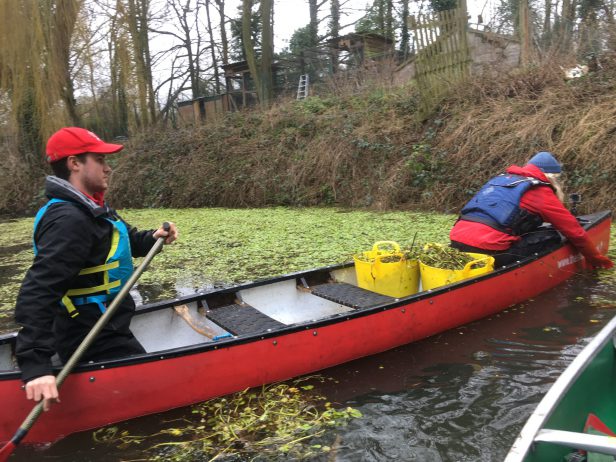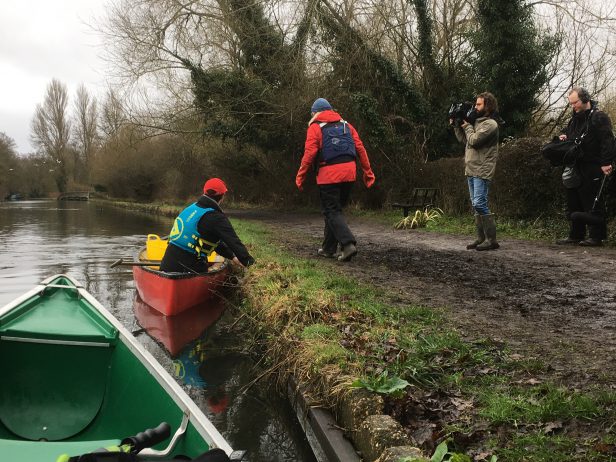 As always The Sharks would like to acknowledge the support and help of our partners, without whom we would not be able to deliver what we do. Thank you to the staff at British Canoeing for their continued support,  to the Colne Valley Regional Park, to Rickmansworth Sailing Club.