Race Results from Barrow-on-Soar
Two new paddlers at the Barrow and the return of some older faces returning to Wild Water Racing.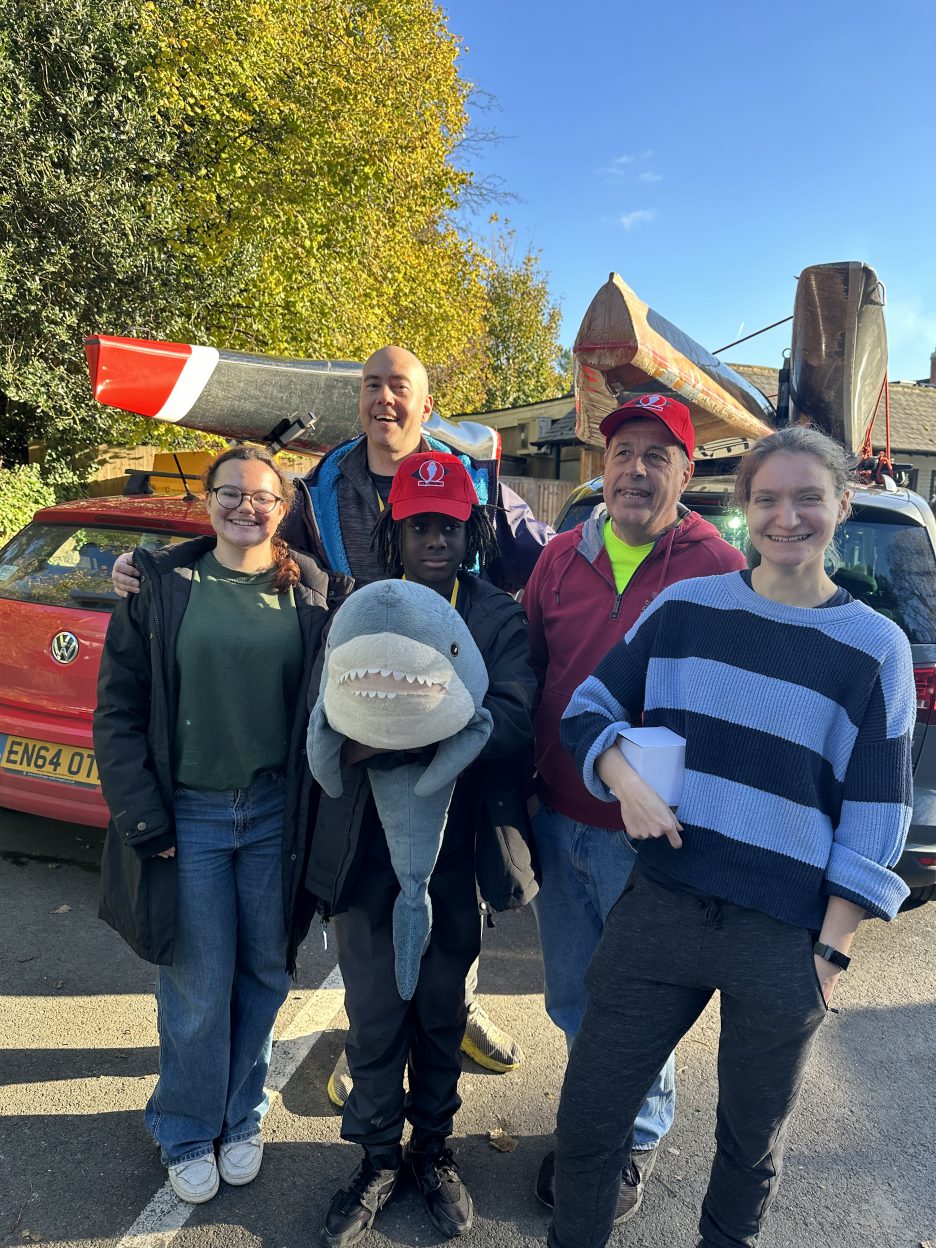 Following his slalom debut at Stone, Ivijah Campbell-Bryan, made his debut into Wild Water Racing at Barrow on Saturday, the twelve-year-old came 32nd in the Men's K1 race and second J12 paddler, completing the 3 kilometre course in a time of 27 minutes, 18.39 seconds in a slalom boat.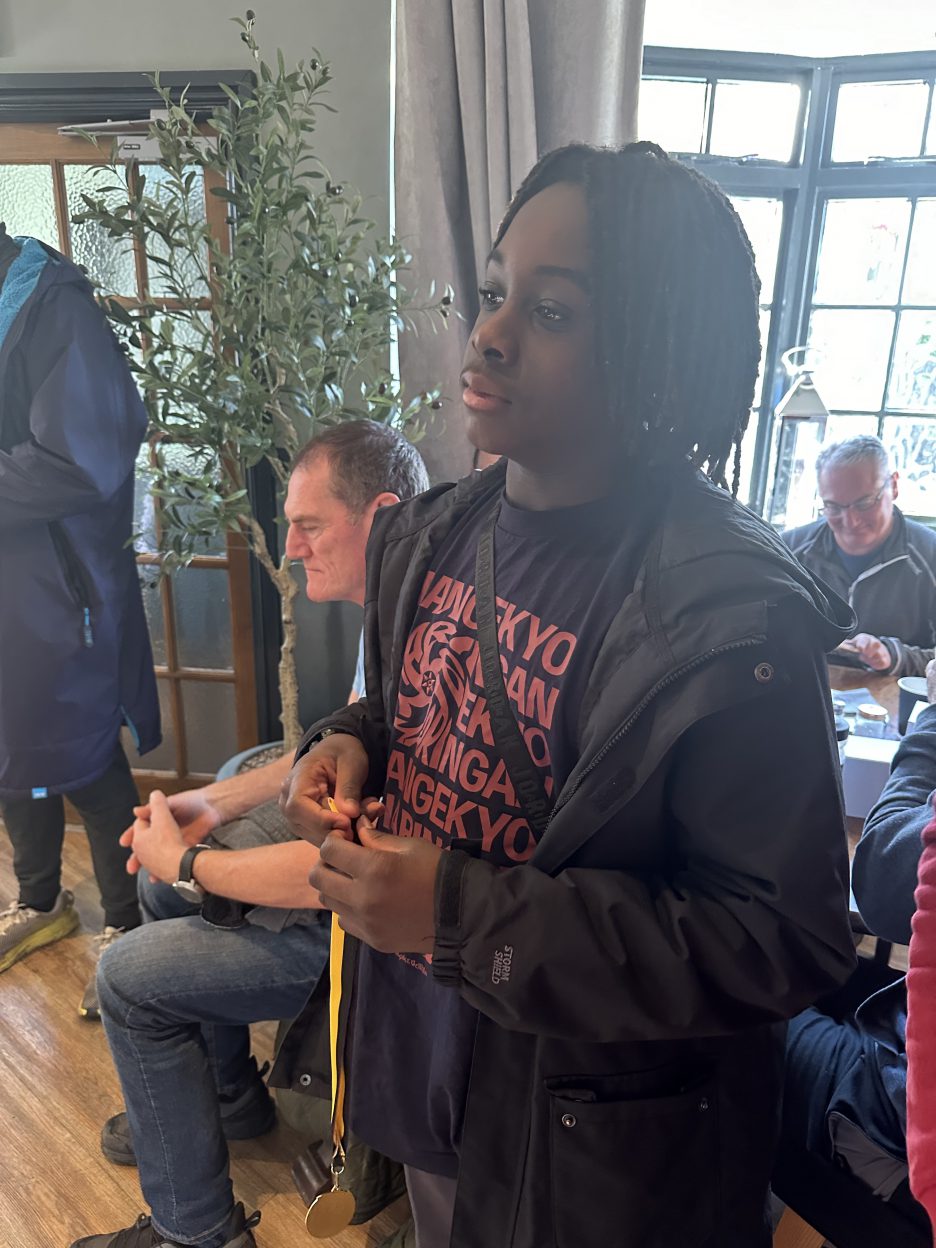 The other newcomer to Wild Water Racing was Alistair Gifford-Moore, who tackled the race in a Wavehopper, his finish time was: 23:01.51 and was 30th over all and 4th Veteran over 45.
Returning to action after a long break was veteran Rod Grundy, he completed the course in a time of: 16:53.77, coming in, in 24th place and 3rd V60.
Our top male paddler of the Day was Neal Underwood, who came 22nd (second V60) in a time of 16:04.15, maintaining his position as the top V60 in the Country.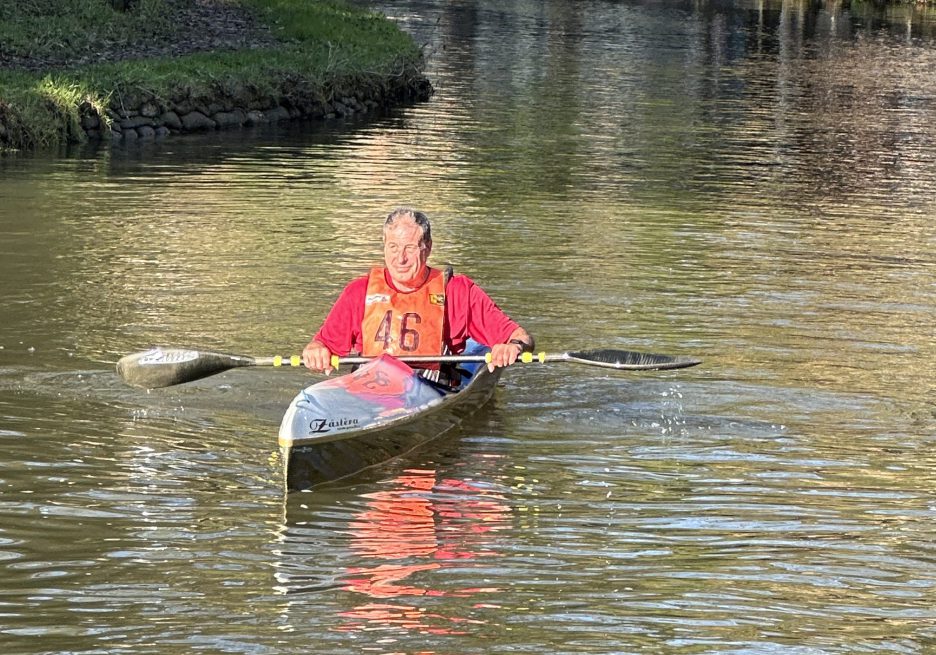 First home in the Ladies' event was our top Wild Water Racer, Liah Boyle, she came 11th and 2nd under 16, meaning she is now ranked second best J16 in the Country. Her time was 18:04.83.
Close behind her in 12th position over all was Jasmin Uhlhorn, she was racing in an marathon style K1, which is good going for a river with moving water. Her time was 18:45.33. Now you have raced that boat we expect to see you in Marathons next year. Although this boat does not comply for ranking purposes, Jasmin is currently top on the National Wavehopper Rankings.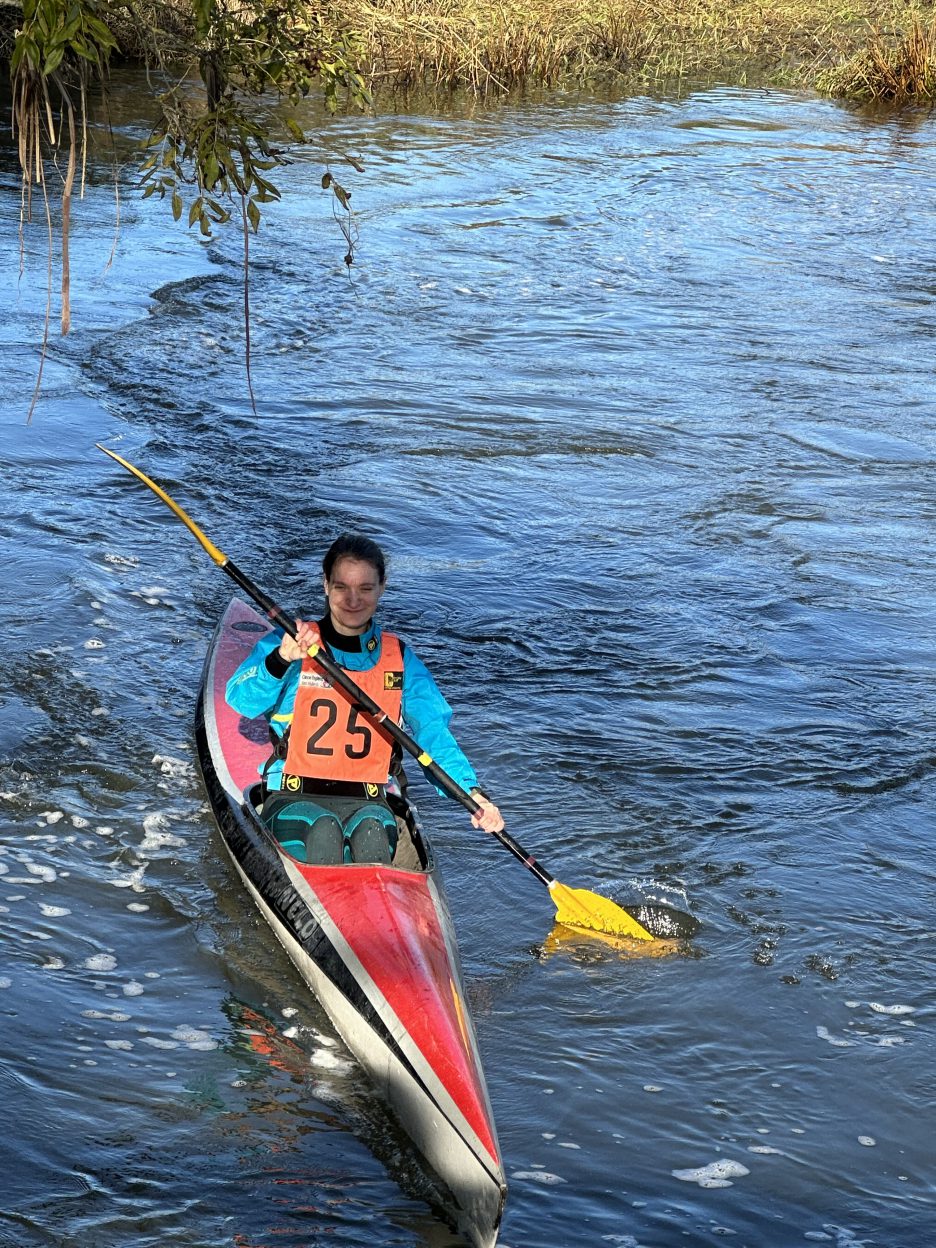 Also racing after a long hiatus was Ally Judge, who came 14th in a time of 18:45.33, she was also 3rd V35.
We would like to thank Soar Valley Canoe Club for hosting the event, we will be back there on Saturday 16th December, if you are interested in joining us please call/text Neal on 07951 770241 or email: canoeing@thesharks.org.uk. There are not many races, where you are watched over by these creatures.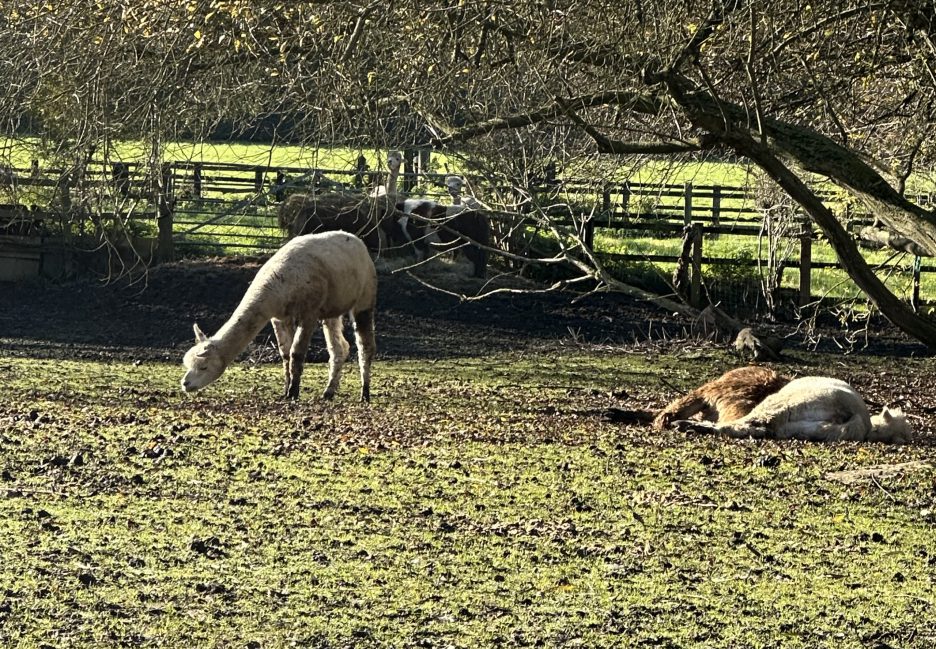 And it was a nice sunny day.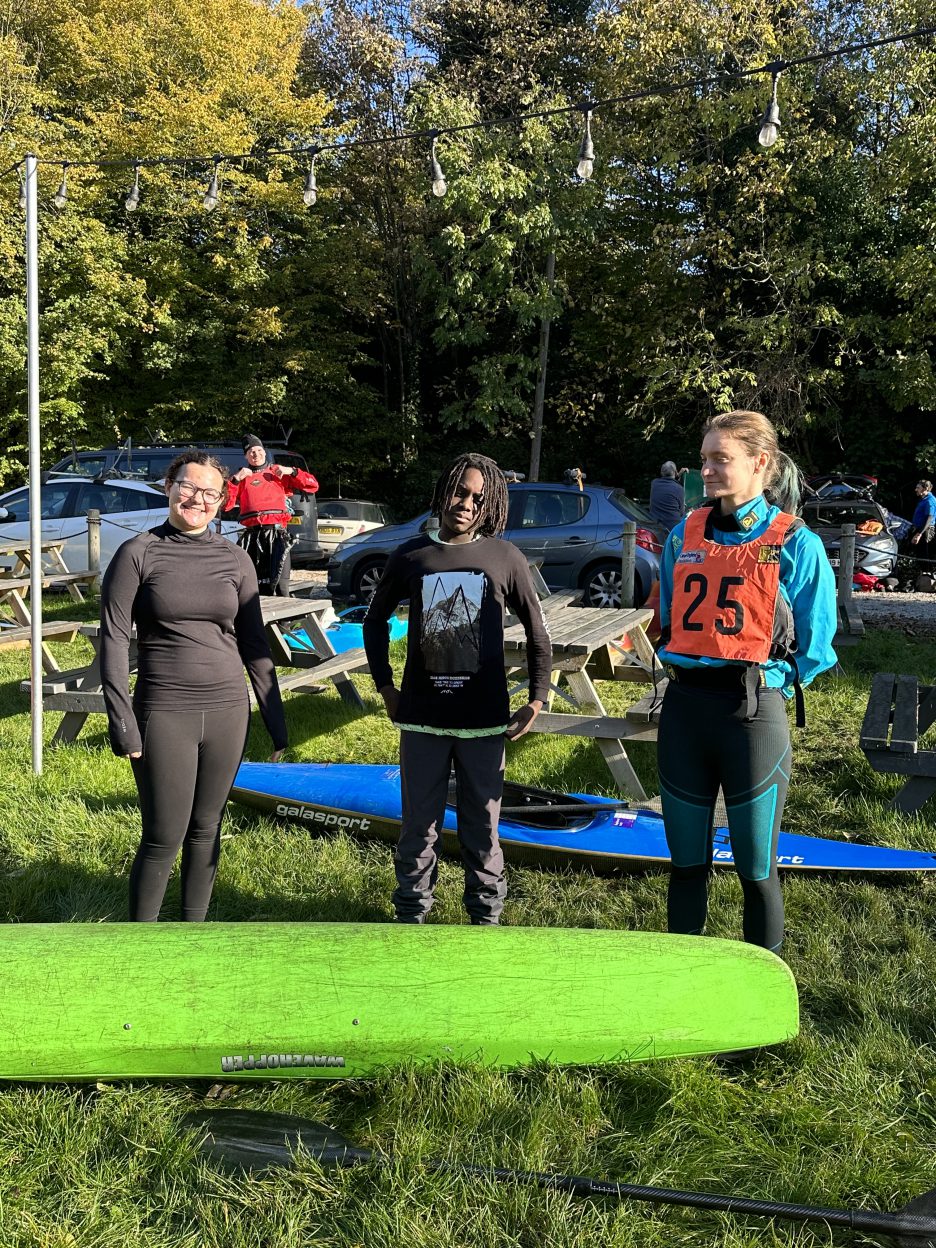 Published 13th November 2023