Fun and Fitness with The Sharks
Kayaking is one of the most liberating sports, enabling you to try different disciplines, challenges in the outdoors and have lots of fun at the same time. The Sharks travel all over the Country, we compete in competitions home and abroad.
The Sharks is a Club with a difference, we have a mission to get people active, having fun is the best way to be active, the best way to learn and the best way to succeed.
We host lessons for beginners at all of our sites and we provide opportunities for competitive sport or recreational paddling. We are unique amongst clubs in that we provide the equipment you need at whatever level you participate in, so cost is never a barrier to participation.
We hold sessions in Harefield, NW10 (Harlesden/Park Royal) and Southall all year round During the Summer months we host family fun sessions at Osterley Park in partnership with the National Trust.
We are affiliated to British Canoeing, who provide insurance, qualifications, and training for our instructors, we recommend and encourage paddlers join British Canoeing, the sports governing body.
We take part in Marathon Racing, Slalom Racing, Sprint Racing and Wild Water Racing, we have had people race at national level in all the disciplines and one of our home-grown paddlers has represent the GB at international level in Wild Water Racing.
How to get started?
The First thing is you need to contact us, you can email: canoeing@thesharks.org.uk or you can call 07951 770241. We can then arrange for you to come along to one of our sessions and then the journey begins. It really is that simple, so what are you waiting for?
The Sharks is a Club with a difference, we have a mission to get people active, having fun is the best way to be active, the best way to learn and the best way to succeed. To contact us call 07951 770241 or email: canoeing@thesharks.org.uk.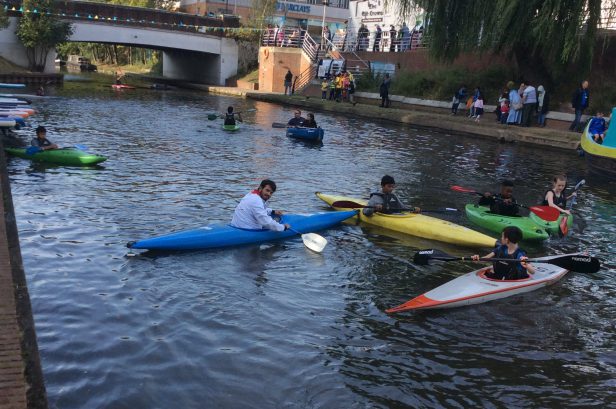 A Community Based Club
As a Club we operate in the community bringing sport to people, we work closely with local authorities; Brent, Ealing, Hillingdon, and Hounslow at present but we are expanding this network, we have provided team management for the Boroughs at the London Youth Games, we have also been supported financially by these boroughs and are very grateful for the support they give. We have partnerships and work closely with a number of other community groups, Schools, Cadet Groups, Universities, charities and other groups including churches. If you would like us to work with your community group, please get in touch by calling us on 07951 770241 or emailing: canoeing@thesharks.org.uk.
In fact several of our paddlers have won medals at the London Youth Games.
We are working with the Old Oak Common and Park Royal Development Corporation to provide facilities in the NW10 area, of Harlesden and Park Royal. We would be really keen to hear from people and groups in the area, we have great plans to create a community based club, operating in the area, at the moment we host sessions once a week on Thursdays and Sundays during the Summer months and Sunday mornings during the Winter months (please check before just turning up). To book a space at NW10 or for more information, please email Sprint@thesharks.org.uk or call 07951 770241.
We have sessions for both beginners and more experienced paddlers, for more information click here, we will be developing our Marathon and Sprint Racing Teams at this site.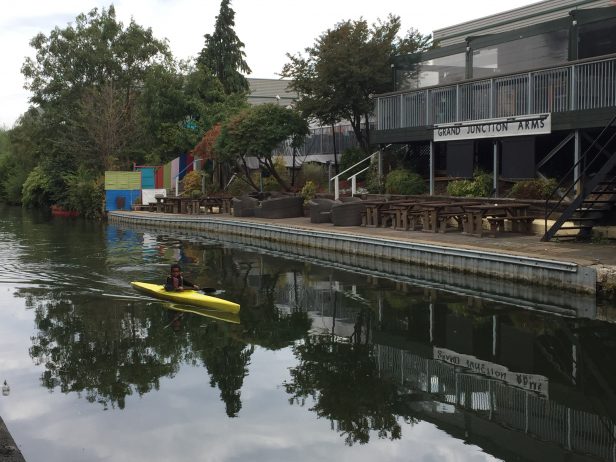 In Southall we are working with a number of organisations, as well as Ealing Council and are especially proud of our links with the schools and Let's Go Southall. This is currently the home of our Marathon and Sprint Racing Teams, if you are interested in paddling here or want to bring you group along give us a call on 07951 770241, or email: marathon@thesharks.org.uk.
We are already working with Three Bridges, Featherstone and the Sybil Elgar School in Southall and are keen to work with more, so please do get in touch.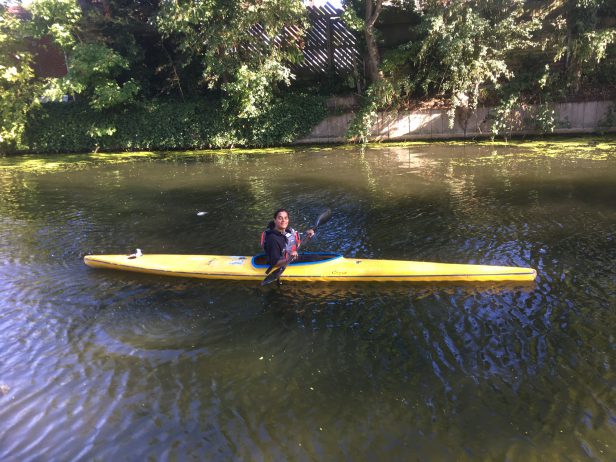 The Home of our Slalom and Wild Water Racing Teams, although we do plan to have Marathon and Sprint here to as we develop our plans for the site at Troy Lake, home of Rickmansworth Sailing Club. For more information about Harefield click here, email: slalom@thesharks.org.uk, or call us on 07951 770241.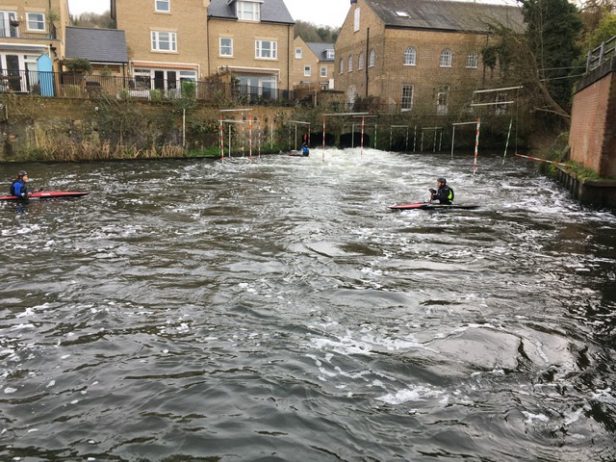 What do you need?
Not a lot, we provide all the specialist kit required, from boats to learn in to specialised boast to race in. We will ensure you have the right kit at whatever level you participate in from recreation, through to competition at the highest level. So cost will never be a barrier to participation.
We will provide all the safety equipment and can even provide transport to events and we can keep the costs down. Most of our sessions cost just £5 (Southall and NW10), £6 at Harefield.
We will also run tailor made sessions for groups, such as Scouts, Cadet Groups, clubs, schools and any other group, parties and we can arrange one-to-one sessions. For more information contact us on: 07951 770241 or email: canoeing@thesharks.org.uk.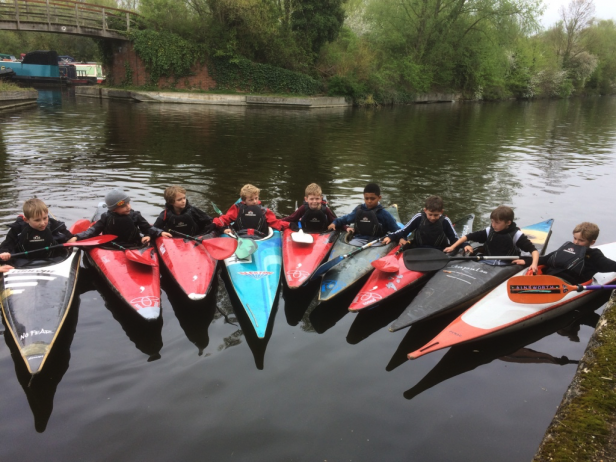 What to wear
Sensible clothes according to the weather, remember in the Summer you are outside, it may be hot, but you also need to protect yourself from sunburn. If it is wet, you do not want to be wearing heavy cotton which will get very uncomfortable when wet.
No jeans, leggings are ideal, shorts if it is warm and on your feet plimsolls or other thin shoes.
There is a lot of specialised kit you can buy, but please do not spend your money until you have had ago and decided you want to continue, remember we will provide you with the kit at whatever level you race at.
For more information please contact: canoeing@thesharks.org.uk or telephone Neal Underwood on 07951 770241.
Where can you go what do we do?
Anywhere you want, we know no limits: we enter events all over the UK, we have raced in other countries as well.
What you do is up to you, we have paddlers who like to come along for some recreation and just paddle about on the lake at Osterley Park, others are into competition and race at levels that suit their commitment and ability, from entry level to international.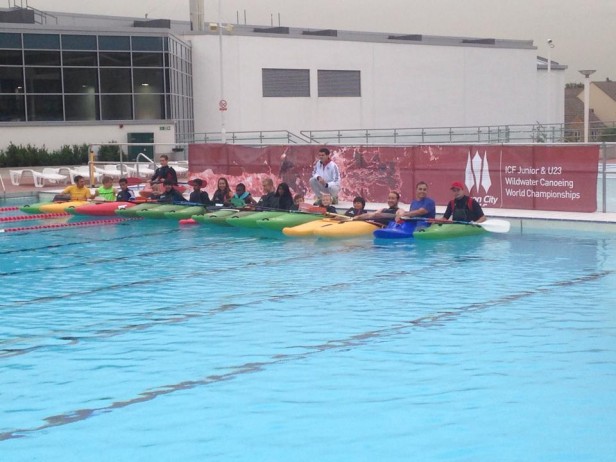 We do marathon racing, which at entry levels is only about 2 or 3 miles, as you get better you can do longer races, most top level races are about 13 miles, but there are some longer ones, including the Devizes to Westminster Canoe Race, which is 125 miles. And yes if you want to do that we have the expertise and the experience in the club for you to do it, one of our paddlers has done it! Marathon Racing is available at Southall and NW10, and will be available at other sites soon.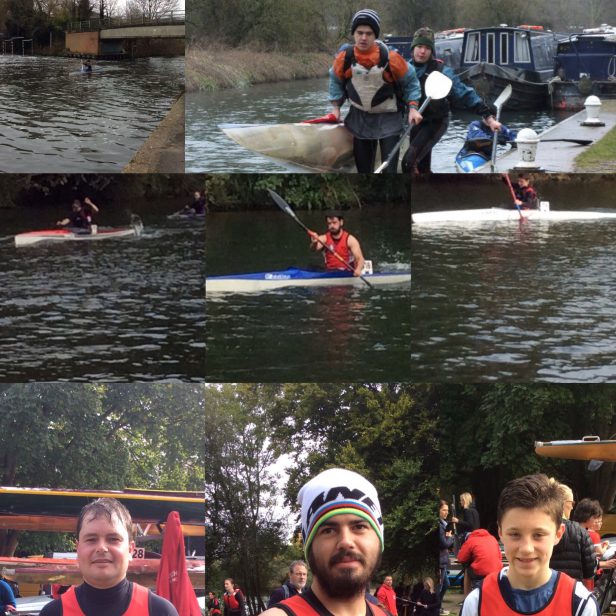 Sprint Racing is one of the most exciting disciplines, racing over distances of 200m, 500m, or maybe a 1,000m, on a lake marked out in lanes like a giant swimming pool, The Sharks have some good kit and great coaches, who knows maybe one day you could be an Olympian in this sport? Sprint Racing is currently available at NW10 and Southall but will be made available other sites soon.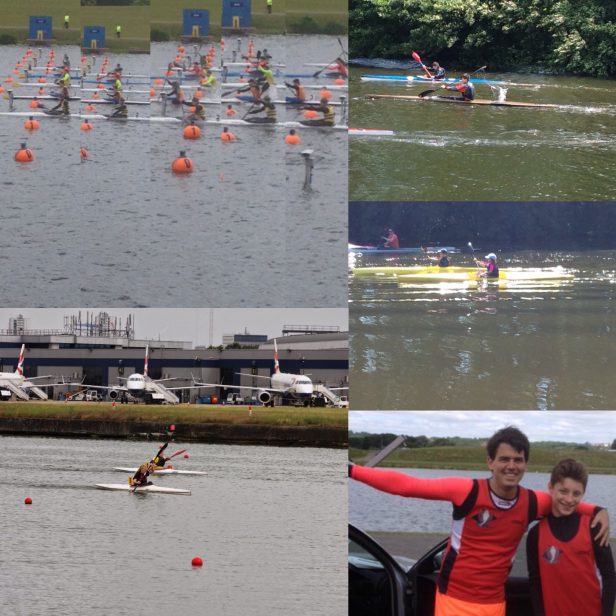 Slalom is another exciting Olympic discipline that we do, again with top notch coaches, there are no limits to what you could achieve; starting on flat water, weaving your way through a course of gates (poles hanging above the water) as you get better, the competition gets harder and the water gets rougher. We have lots of paddlers who do slalom and many are nationally ranked at all levels, there is a level and a division for everyone. Slalom sessions are run on our permanent Slalom gates at Harefield.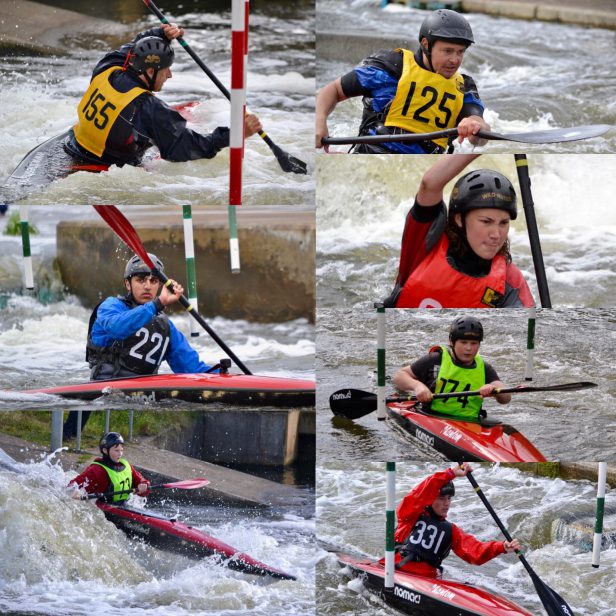 Wild Water Racing has traditionally been our top discipline, we are London's top Club and are regularly near the top rankings in the UK, We go to lots of entry level events, national events and even international events. Like slalom, you start of on easy water, then flowing streams and before you know it you are paddling on ex-streams of Wild Water. in 2017, The Sharks had their first senior international paddler represent GB in this discipline in the European Championships, previously we have had representation at the World Under 23 Championships which took place in America in 2015. So you really can go anywhere!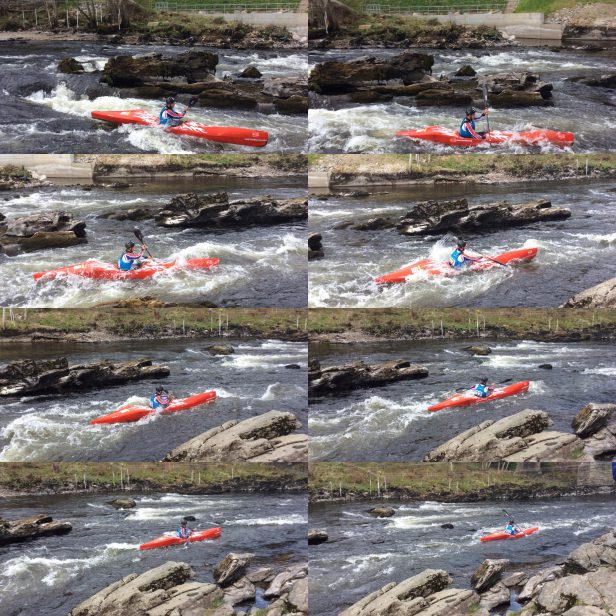 What makes our success?
It could be our coaches, we have several with international experience, all are overflowing with enthusiasm, experience and knowledge.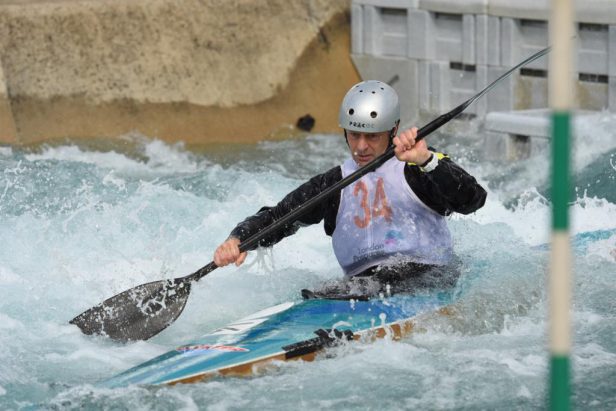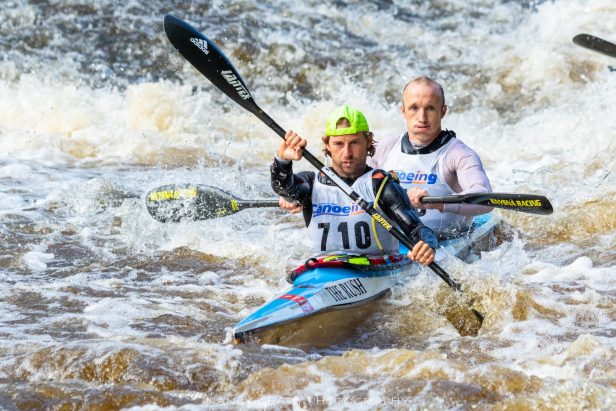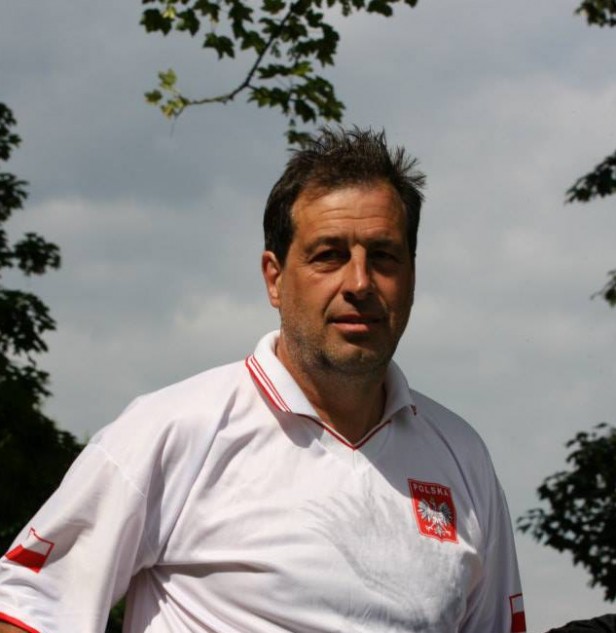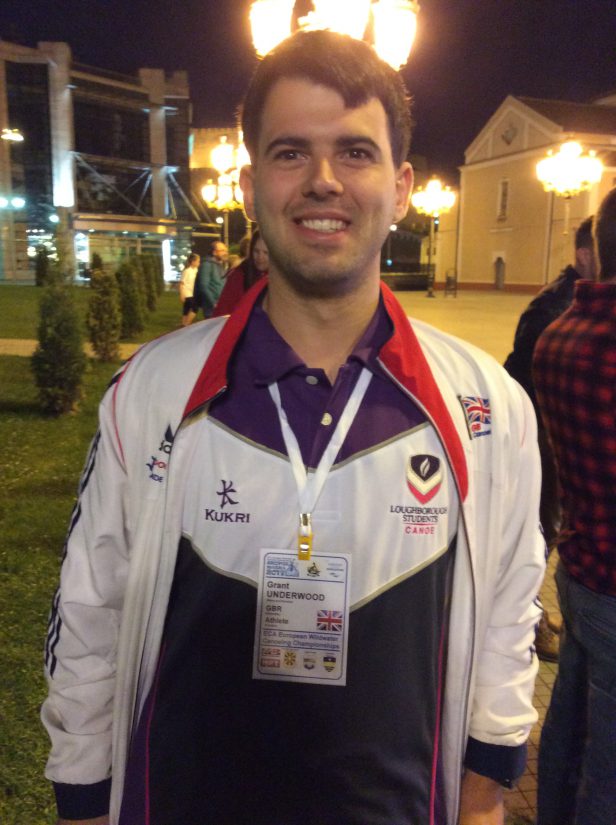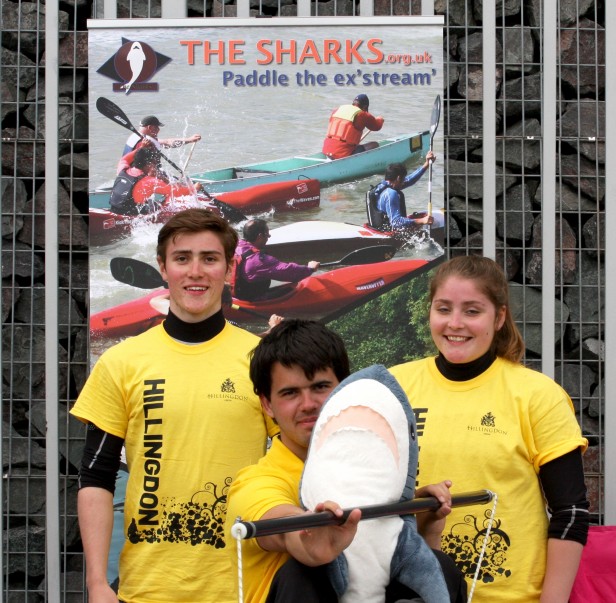 Combined with our members, who joined us just because the wanted some fun and get active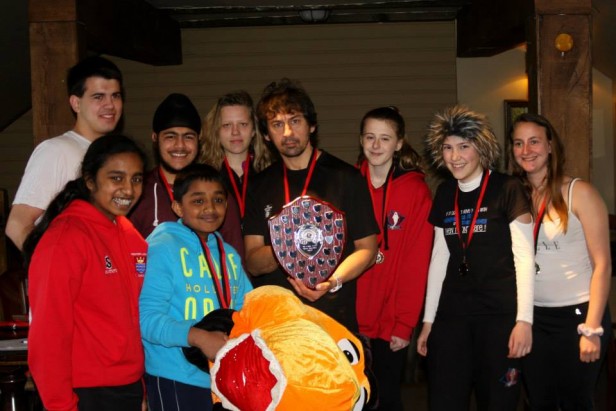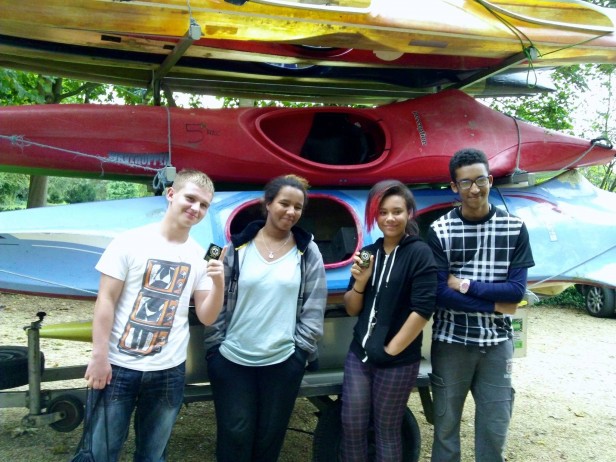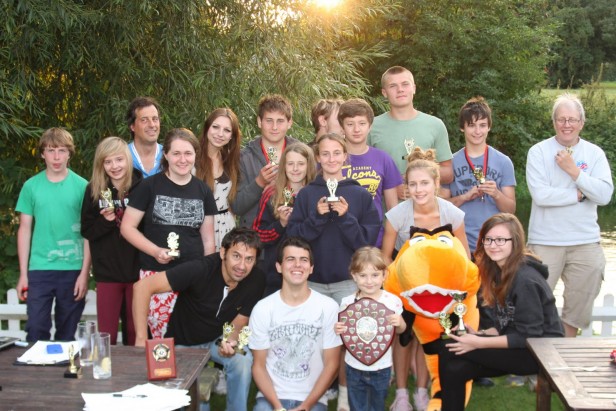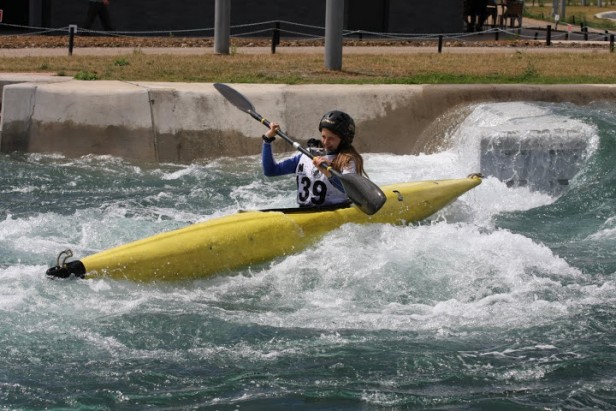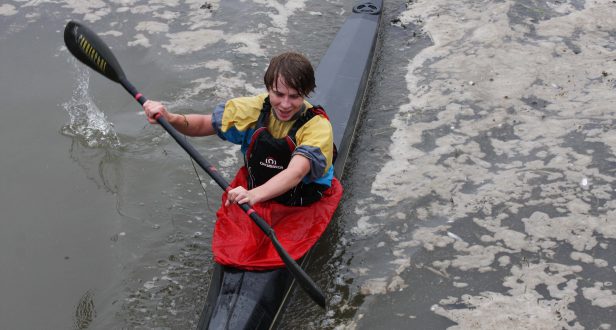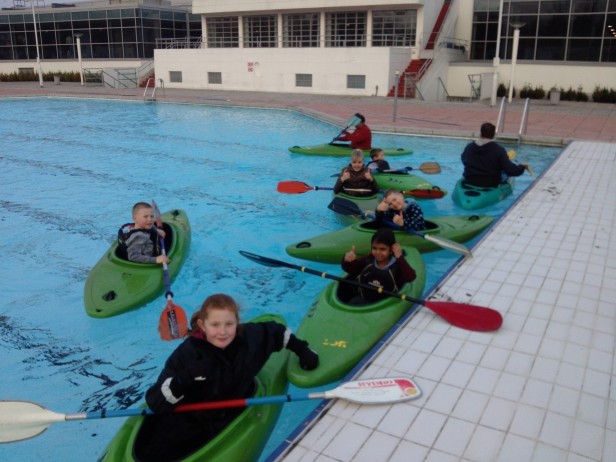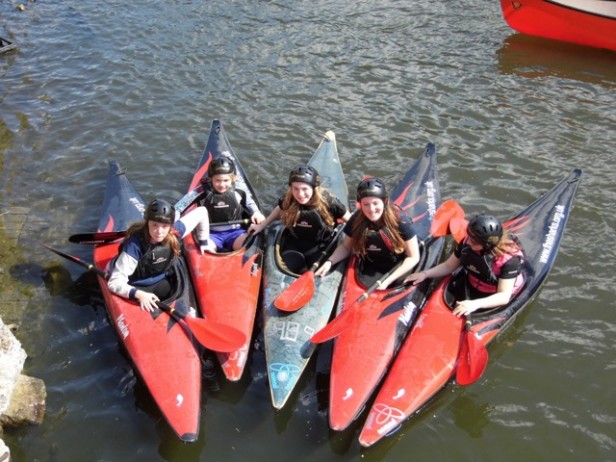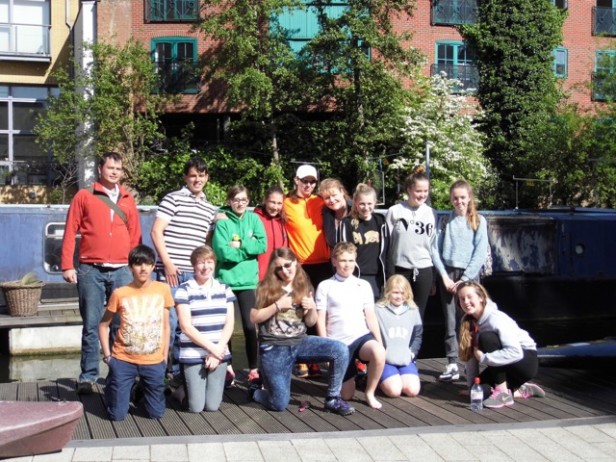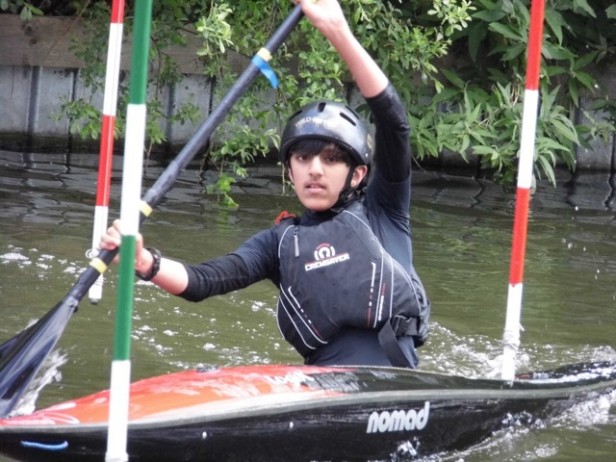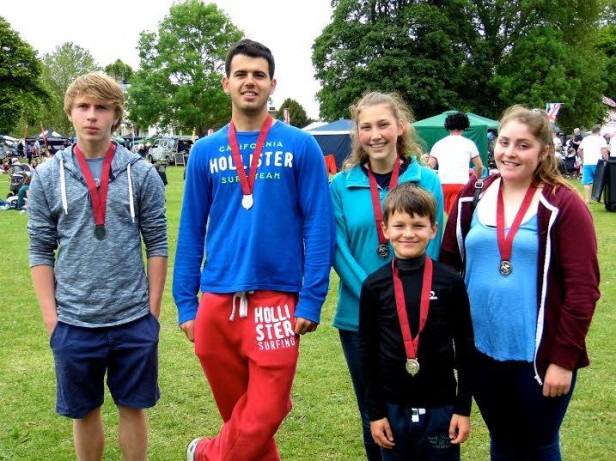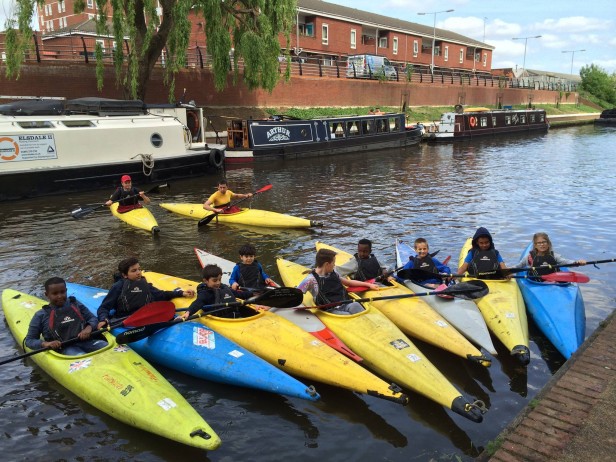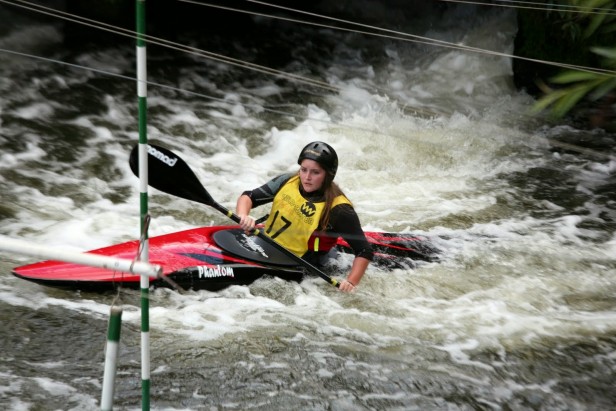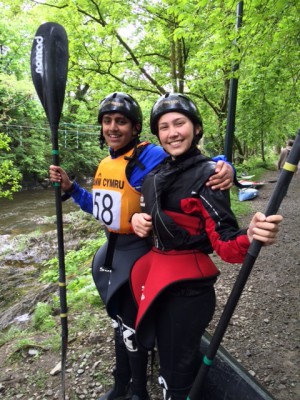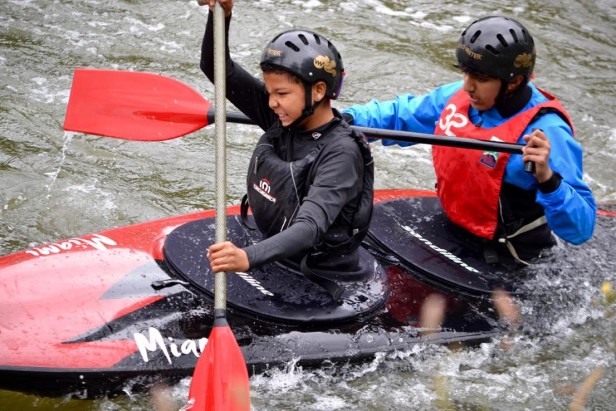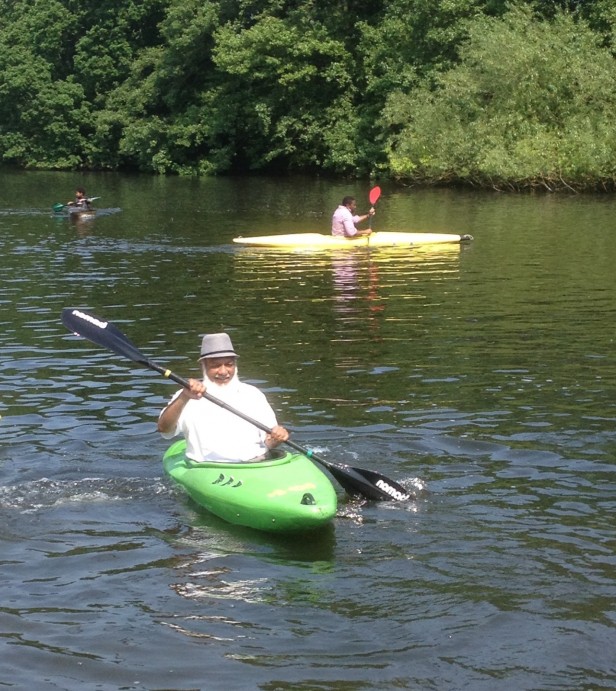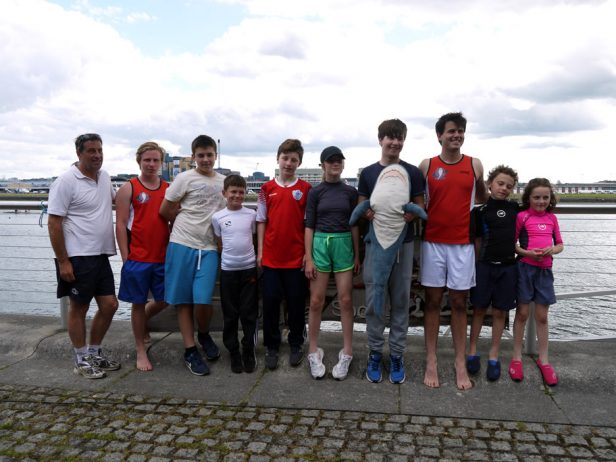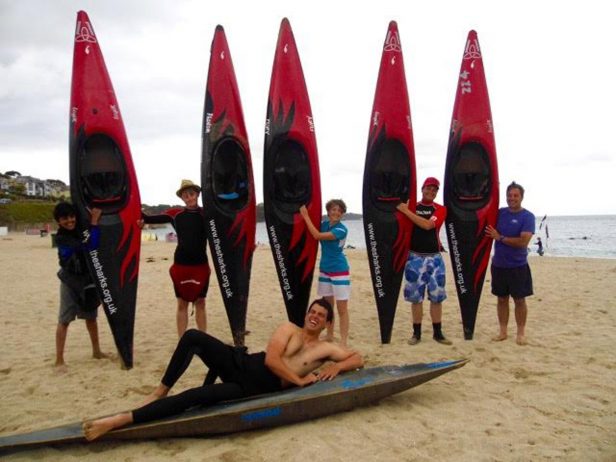 And Sometimes we do other things