A Trio of Promotions
Well done to Joe Pawley, David Spikings and John Williams-Kerslake on getting promoted to Men's' Division3 Slalom at the Harefield Slalom this weekend.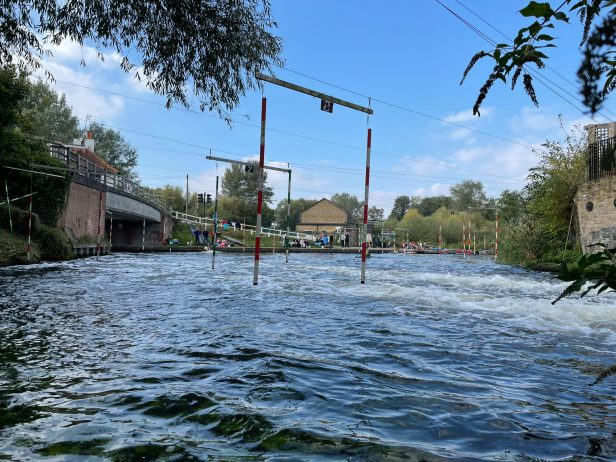 The event was hosted by The Sharks, big thank you to Rick Moore for organising as well as to everyone who helped and turned up. We would also like to thank the Clancy Group for their support, the use of their land and the provision of toilet facilities, which made the event possible.

The Sharks host a Division 4 and Open Short Course Slalom at the home of our Slalom Team in Harefield, the first event at Harefield for three years, over the weekend 45 paddlers raced from nine local clubs took part, we are starting to rebuild grass roots involvement in the sport after the events of the past two years, great to be back and great to see some new faces in the sport, both young and not so young.
Saturday October 9th
There were six Sharks racing in the Men's Division 4 K1 race, four of them racing for the first time.
In first place was Joe Pawley, racing for only the second time, his win promotes him to Division 3, his best total was 131, which included two 2 second penalties for touching poles.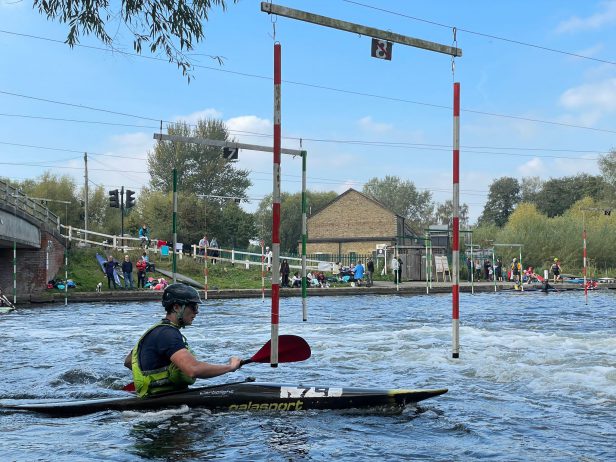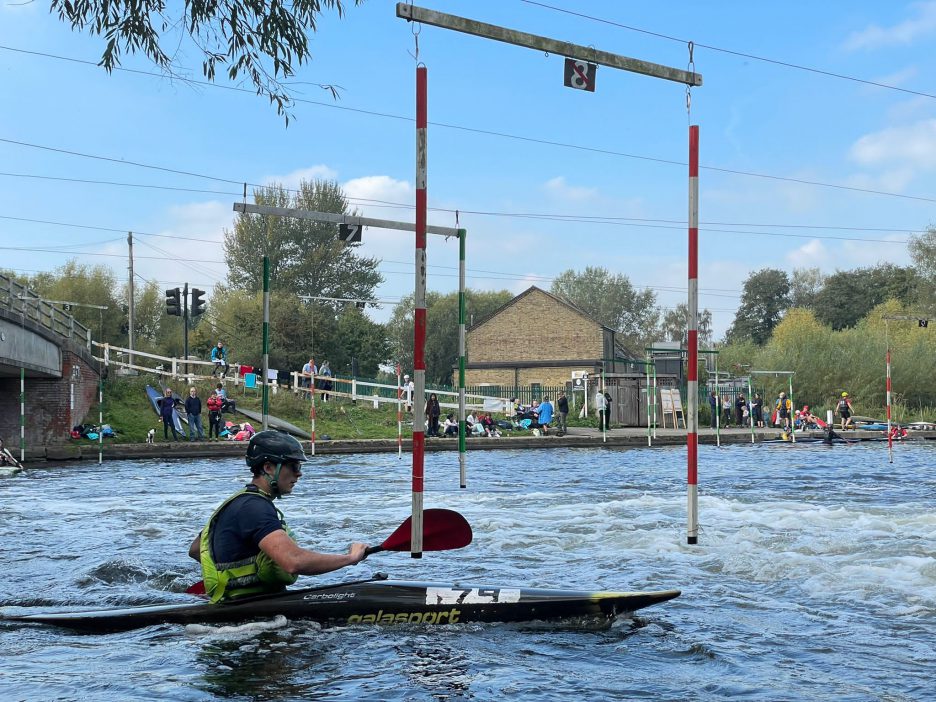 Also doing his second event was David Spikings, who cam in second, with a total of 136, also including two touches. Davis is also promoted to Division 3.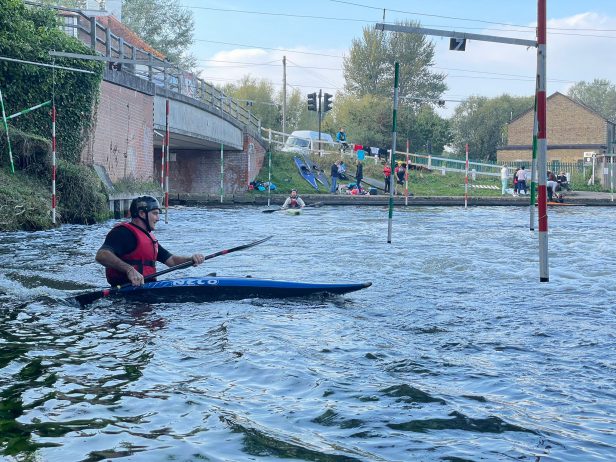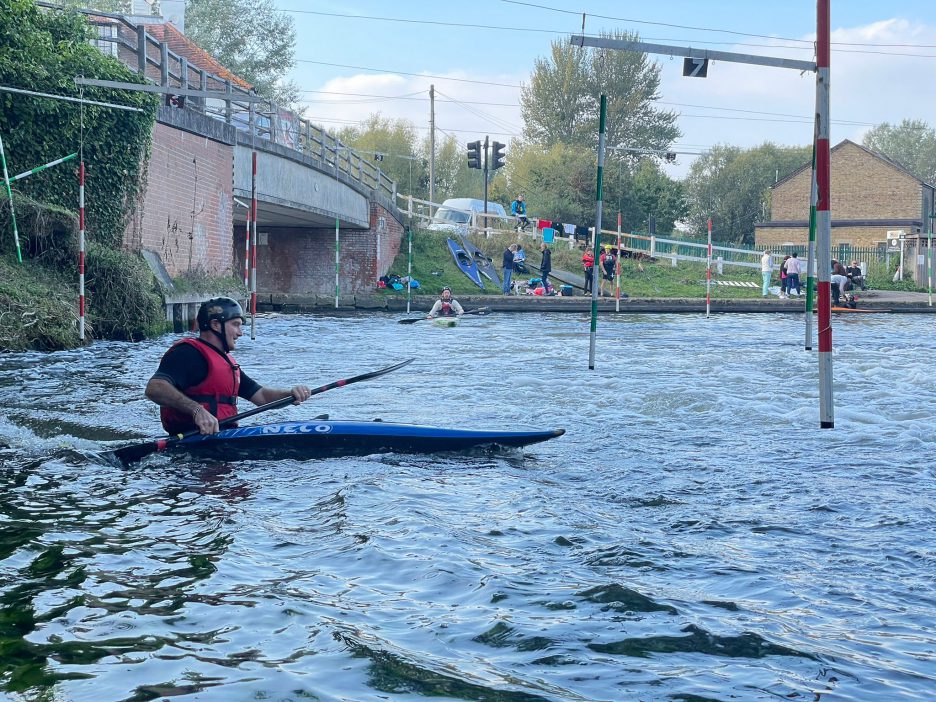 Kurt White came in in fourth place with a best time of 139, with just one penalty, his best total was equal to third place, but in the event of a tie on best runs, your other run is used to determine position and on this occasion Matthew Perry form Reading snatched the podium position.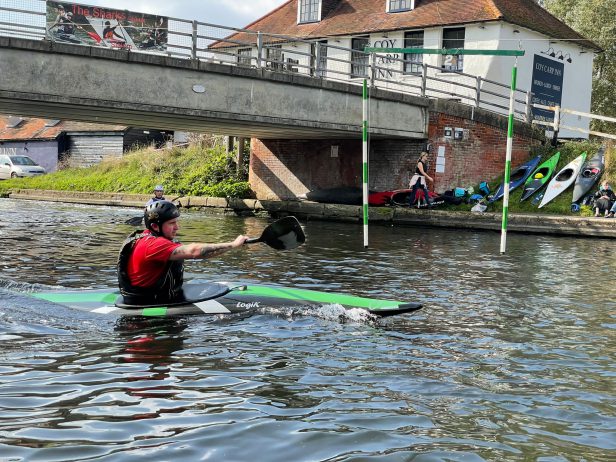 In fifth place came another new paddler, Junior 16 Dylan West, who's best run was 179 (with 4 touches), Dylan and his father came to the Club via our Osterley Family Fun sessions during the Summer, enjoyed it so much they keep coming back.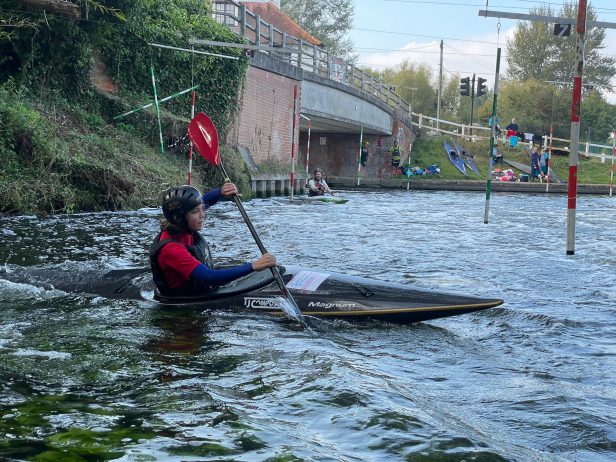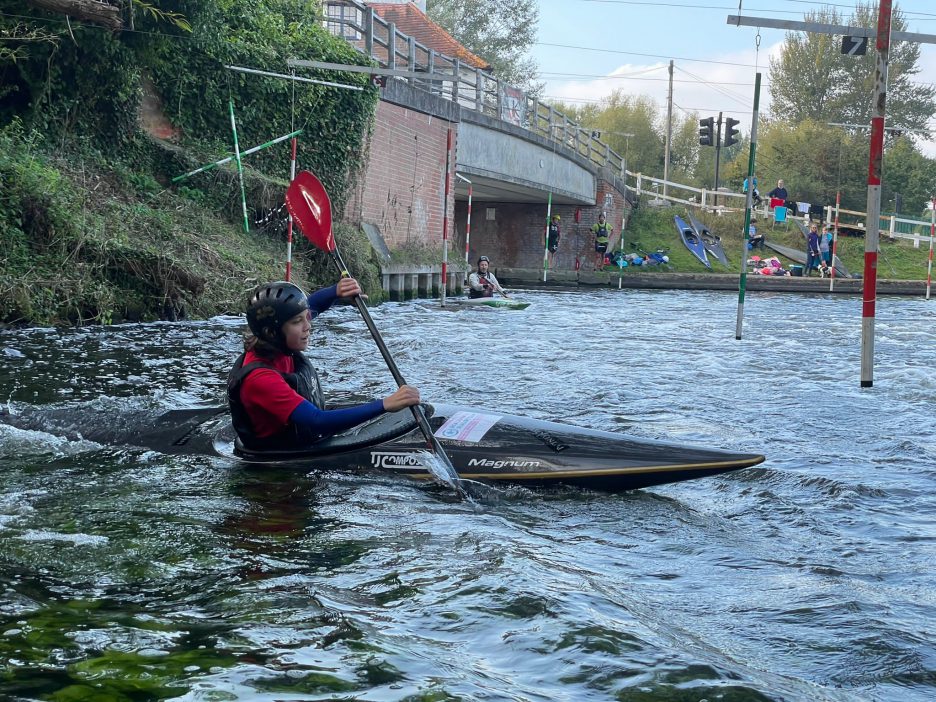 In 6th place and first Junior 12, was Aditya Ravichander, making his debut on Saturday, his time was 184 with 6 touches.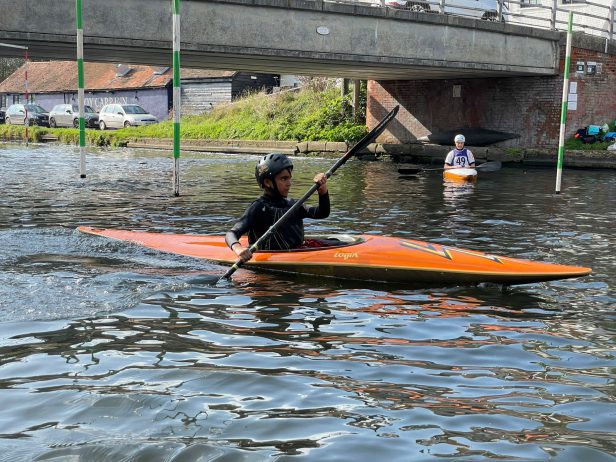 In the Ladies K1 race, The Sharks were represented by Tasmeen Khartra, who came second with a time of 150 (with 2 touches)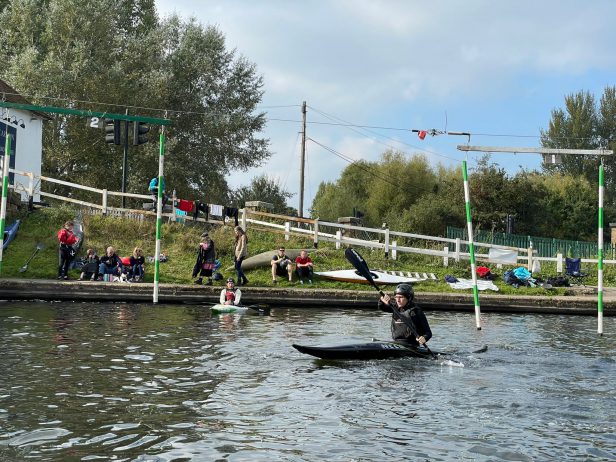 The Open event on Saturday, held few surprises:
Rick Moore came first with a clean run in just 91 seconds.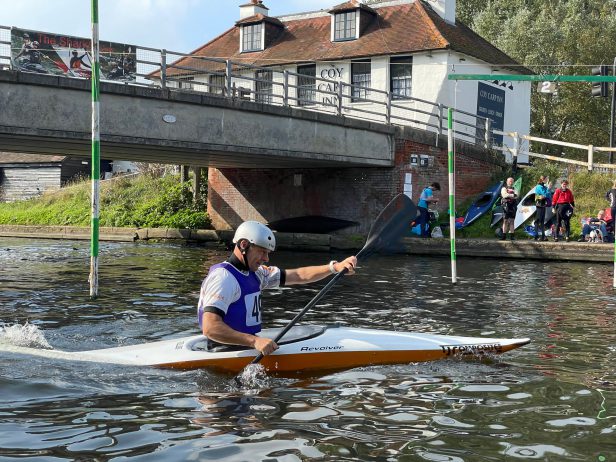 Aaron Nolan took second place with a time of 94 seconds (one touch)
Khaleel Ziauddin taking the remaining medal spot in a time of 97 seconds (three touches).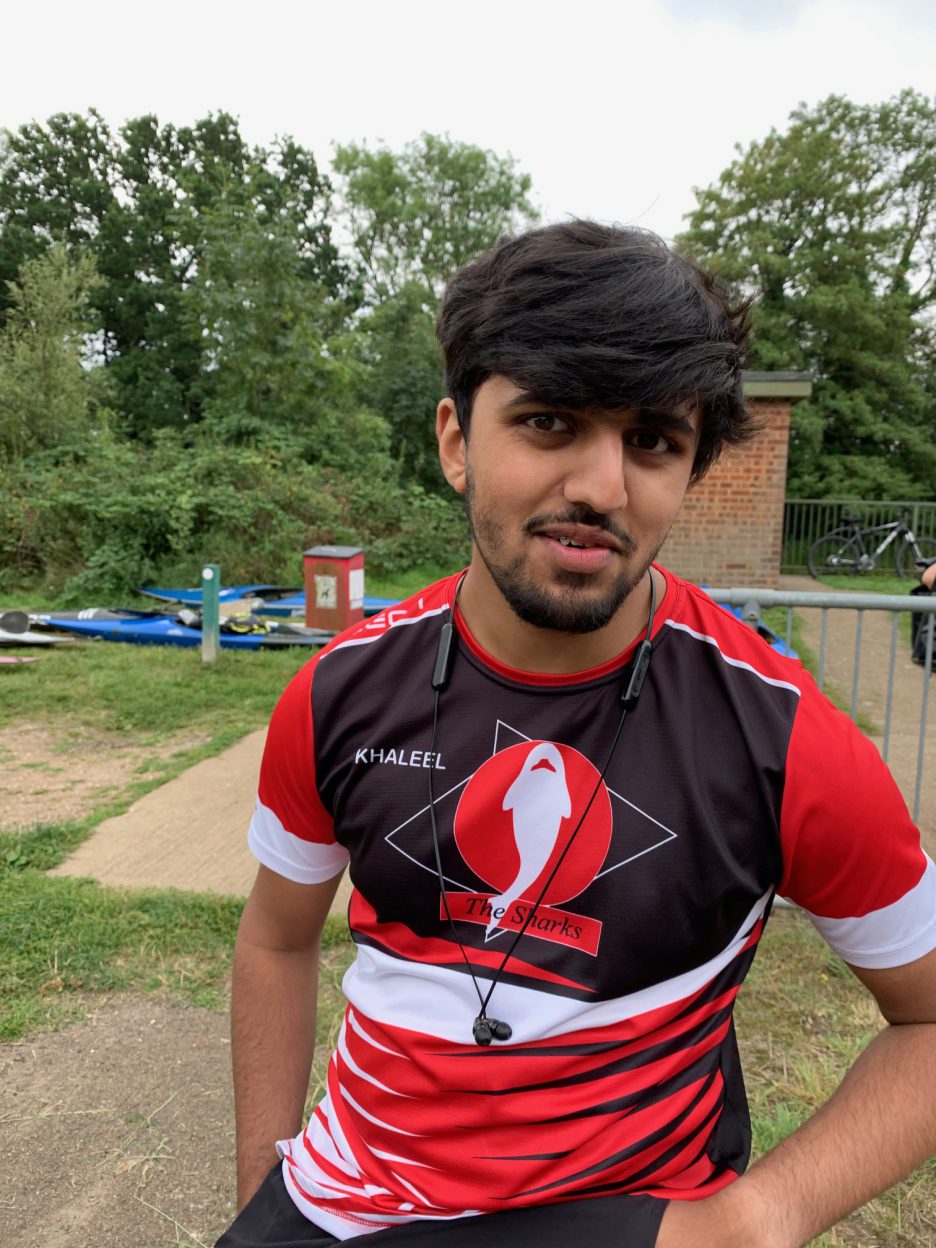 Neal Underwood took 6th place in a time of 137 (one touch)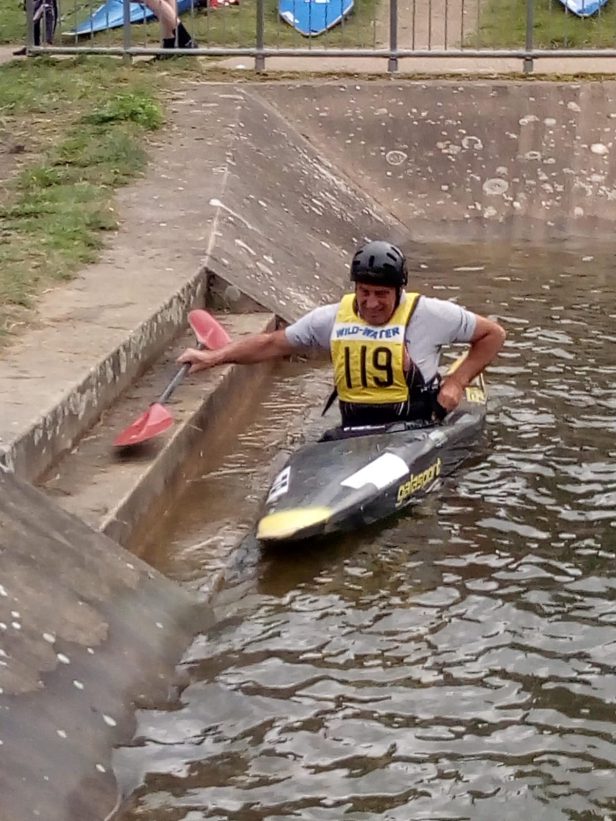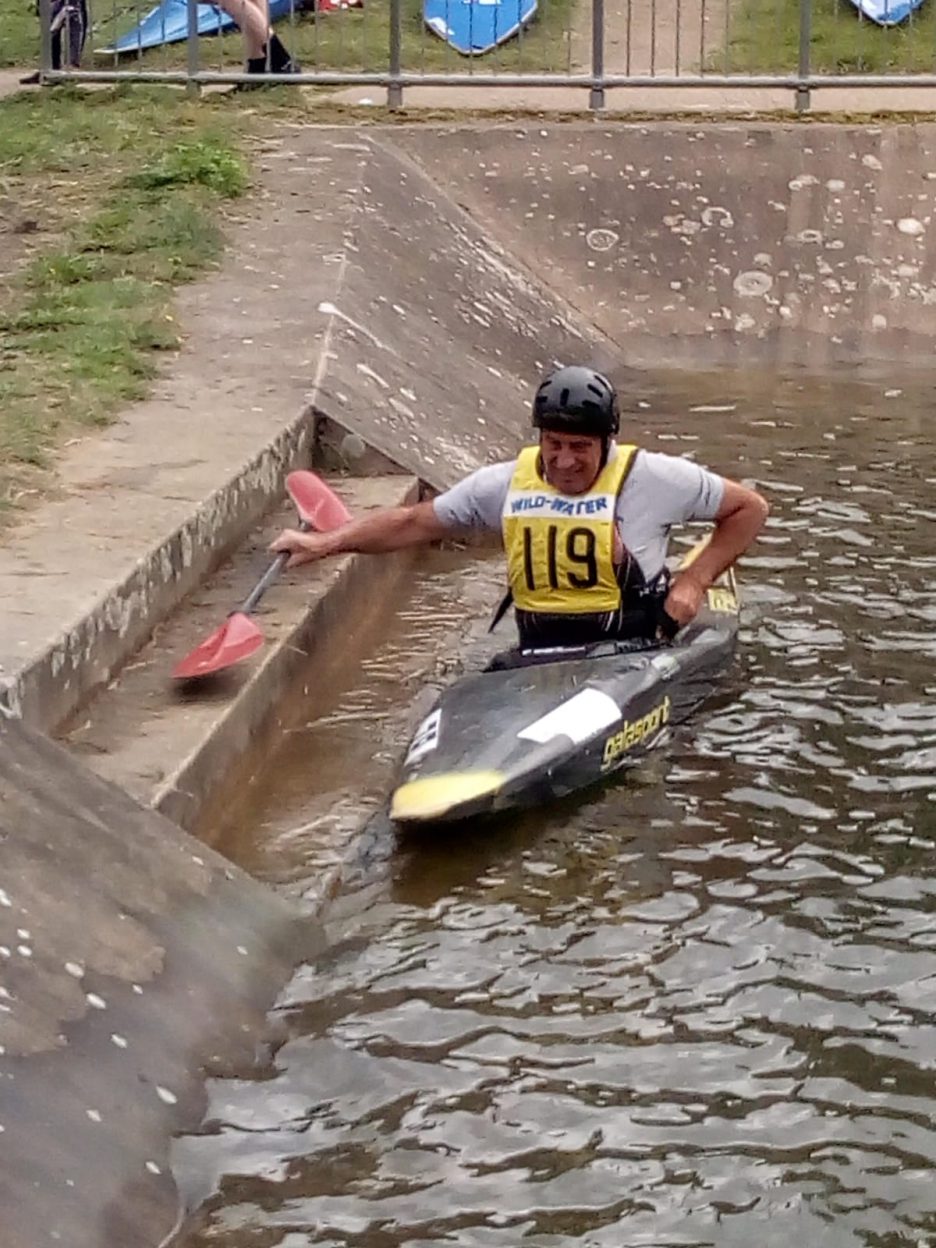 A brilliant day's racing well done to everyone who took part.
Sunday 10th October
A slightly smaller number of paddlers on the Sunday, but still a great event with another Shark getting promoted in the Men's K1 Division 4 Slalom as John Williams-Kerslake came third place and is now in Division 3. His time on the (different course to Saturday's) was 148, including three touches.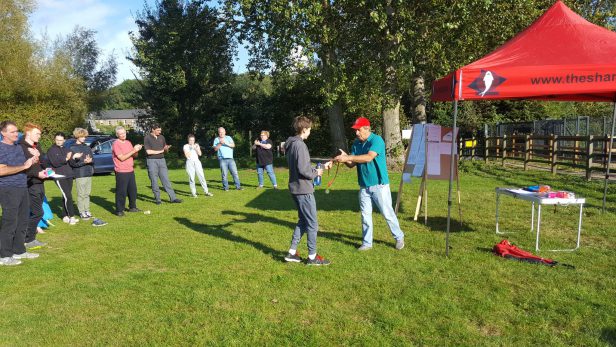 Aditya was back again for more action and moved up to 4th place in a best time of 173 (4 touches)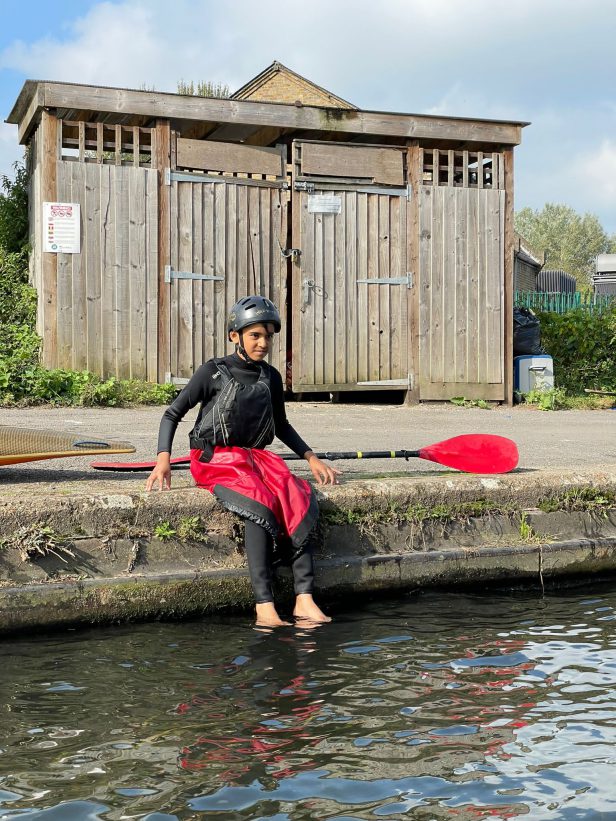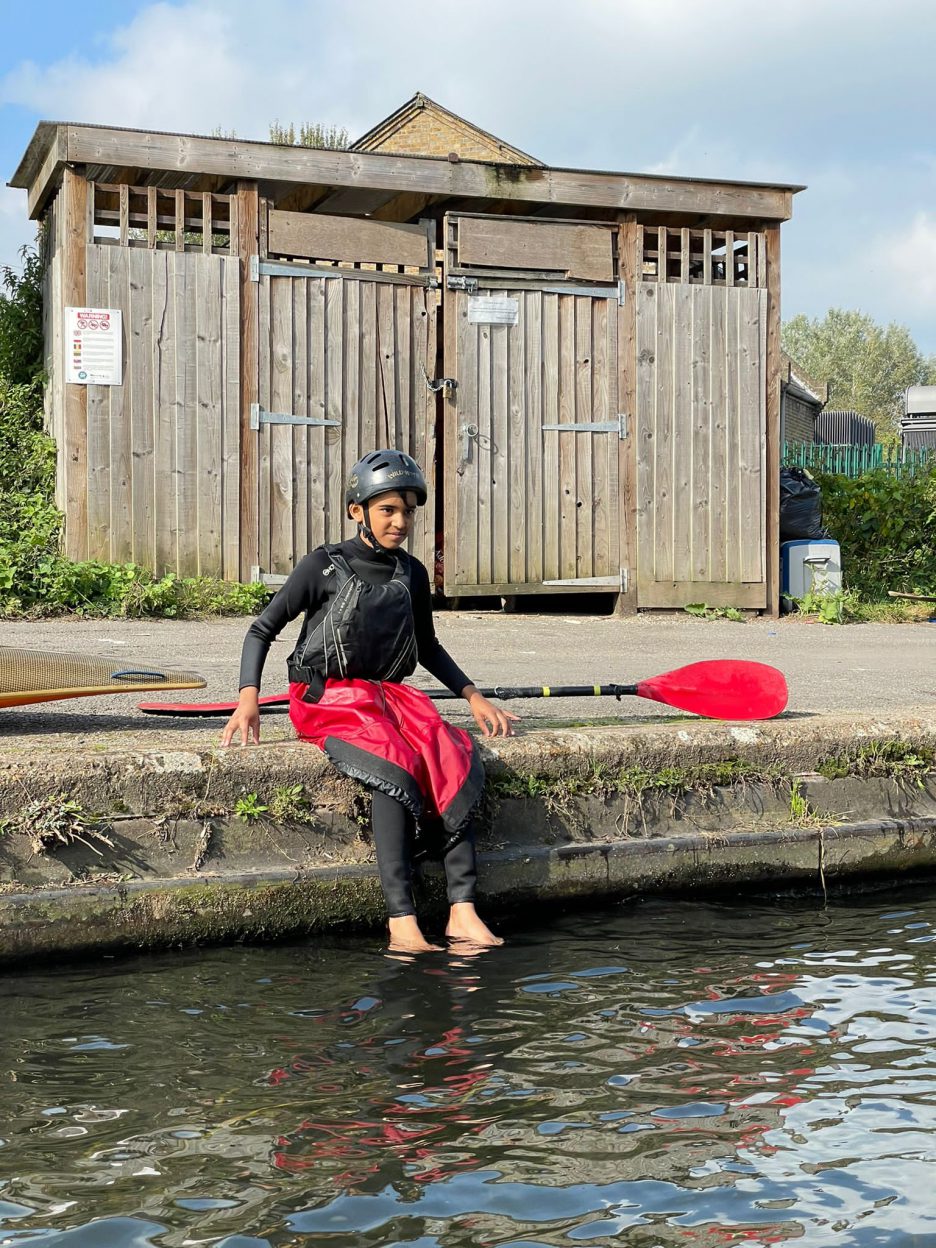 Kurt also returned for a second go and came in 5th with a time also of 173 (2 touches) but came behind Aditya on the performance of his other run.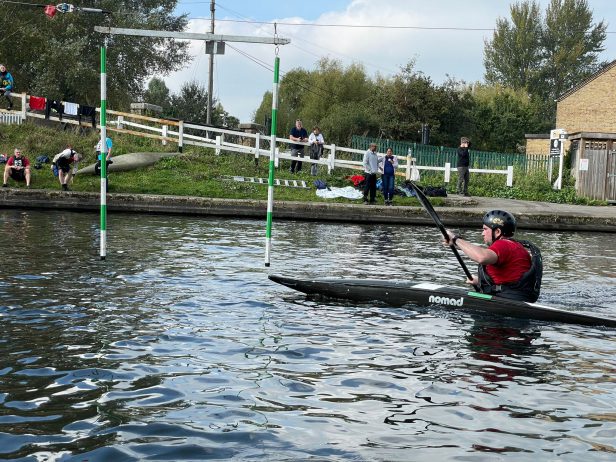 In the Open event there was a bit of a surprise as Aaron Nolan (105 with 2 touches) usurped Rick Moore (106 clear) to snatch first place, Neal Underwood came 3rd (137 clear) and newly promoted David Spikings was returned to race in the Open event and came 5th.
Again another great day's paddling and some excellent results from Shark paddlers, if you want to get involved give us a call on 07951 770241 or email slalom@thesharks.org.uk. We meet on Sunday mornings in Harefield all year round and on Wednesday evenings in the Summer months. You do not need any experience or any special kit, all you needs is to want to have some fun.