Two more on the Team
Congratulations to all our paddlers at Cardington and a big welcome to our two latest members to race slalom. Isn't it time you joined us?
On Saturday Matteo Lemon and Davis Spikings became the latest Shark Paddlers to join the ranks of our competitive squads, taking part in their first ever canoeing event,
Matteo came in in 10th place in the Men's Division 4 K1 event, improving dramatically on his first run performance, a great start for the junior 14 paddler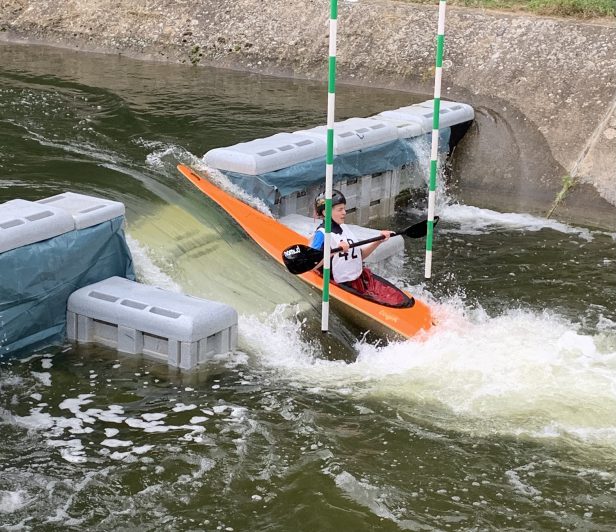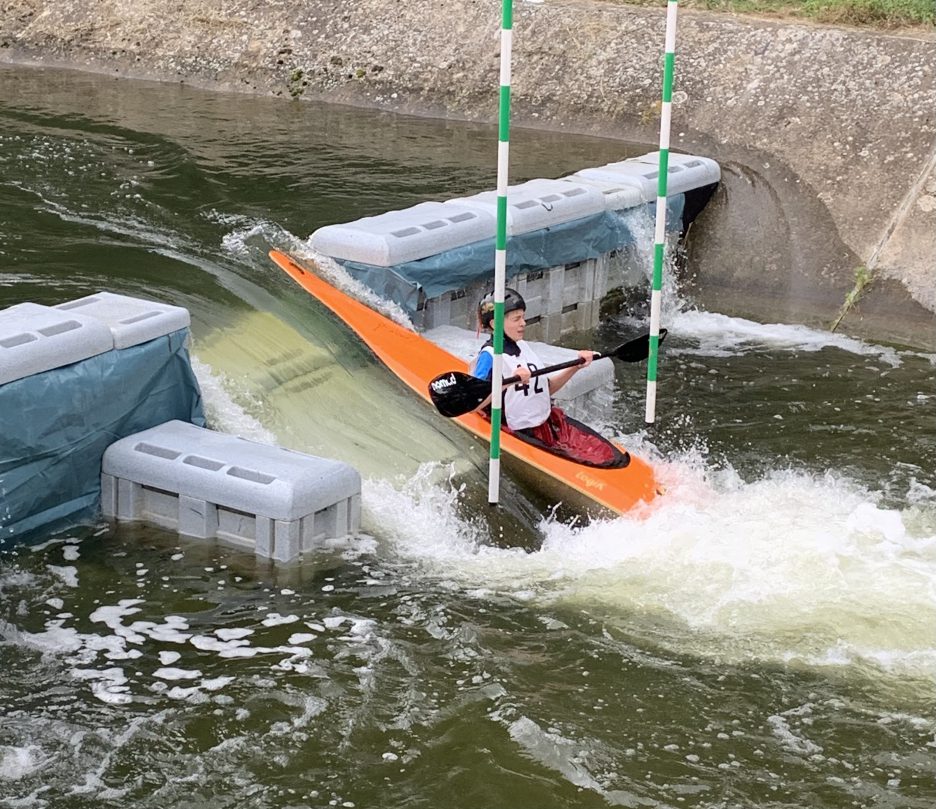 David was only one place behind in the final positions of the Men's event, well done to you both.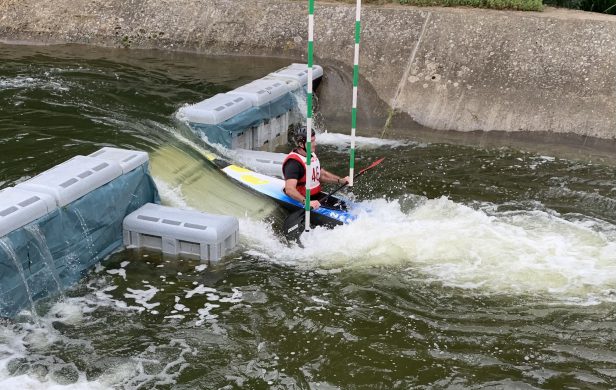 Ally Judge was racing in Division 3 K1 ladies' on both days, on Saturday she came 14th and picked up her first points of the year. and on Sunday she came 17th. Well done Ally and welcome back to racing.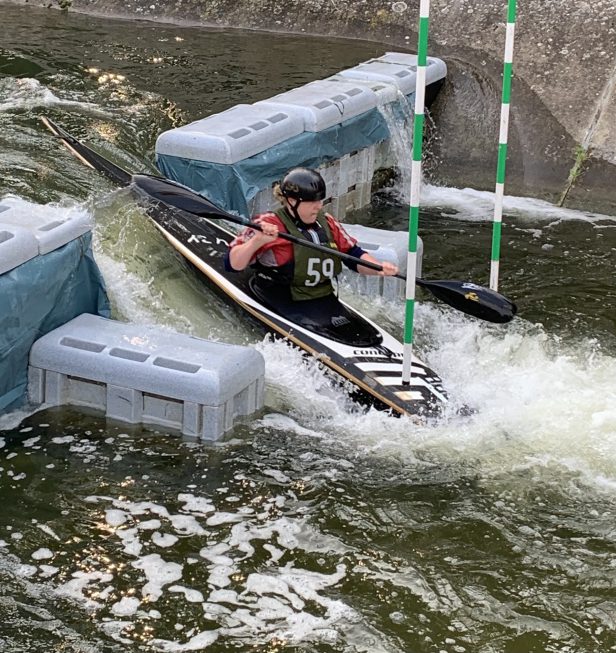 Our top ranked Men's K1 paddler Khaleel Ziauddin was in action on Saturday and the under 23 paddler came in 27th and collected 167 points to add to the season's tally.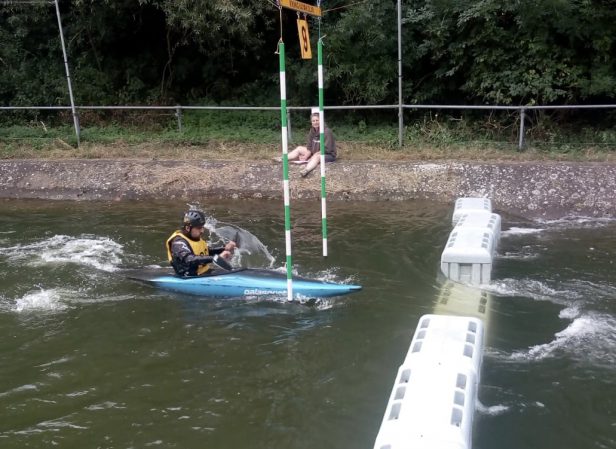 The somewhat older Neal Underwood was also back in action for the first time in two years and managed a double clear run, one of only two in the division, but the other guy was 22 seconds faster an won Neal came 37th.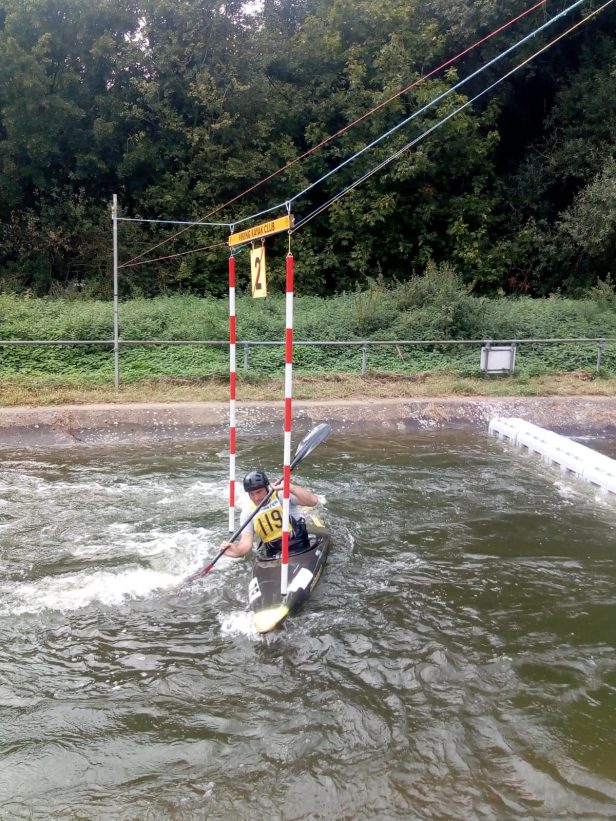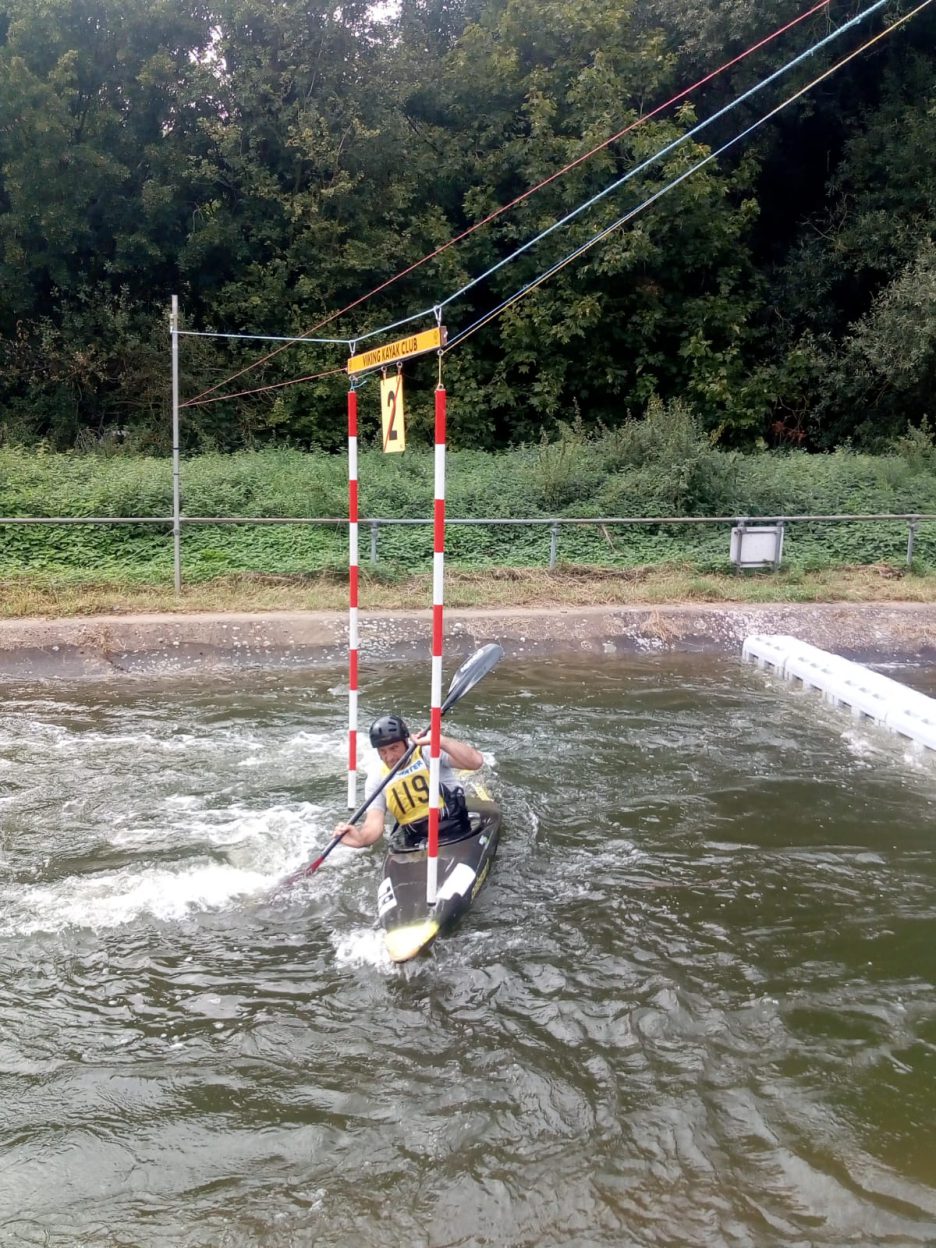 Veterans
Our Slalom Coach Rick Moore continues to lead the way in the Men's K1 event, again increasing his lead at the top of the national rankings by winning again on Saturday.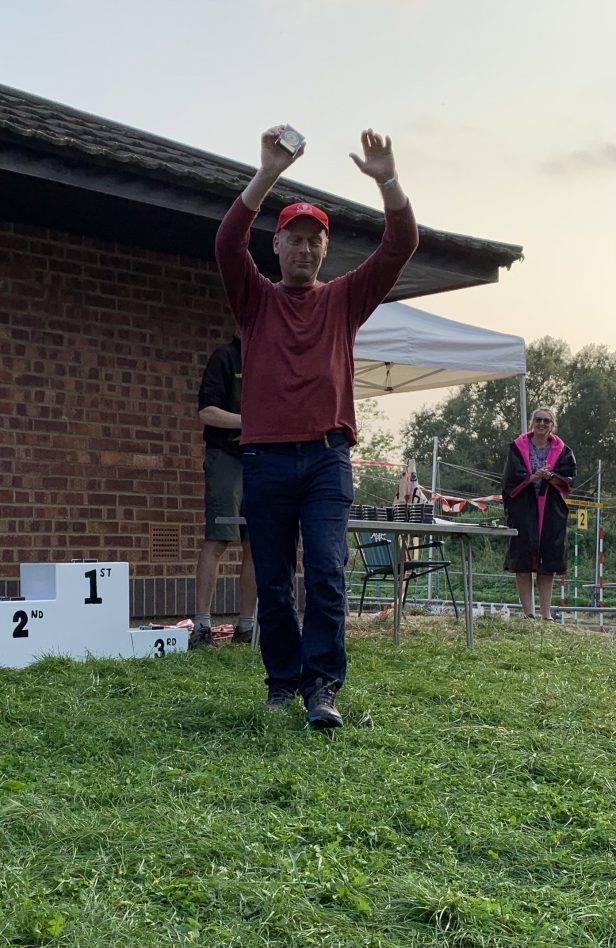 A great weekend, big thank you to everyone involved and especially to Viking Kayak Club who hosted the event, why not come and join us? Be part of the story, part of the fun. Email: slalom@thesharks.org.uk or call 07951 770241.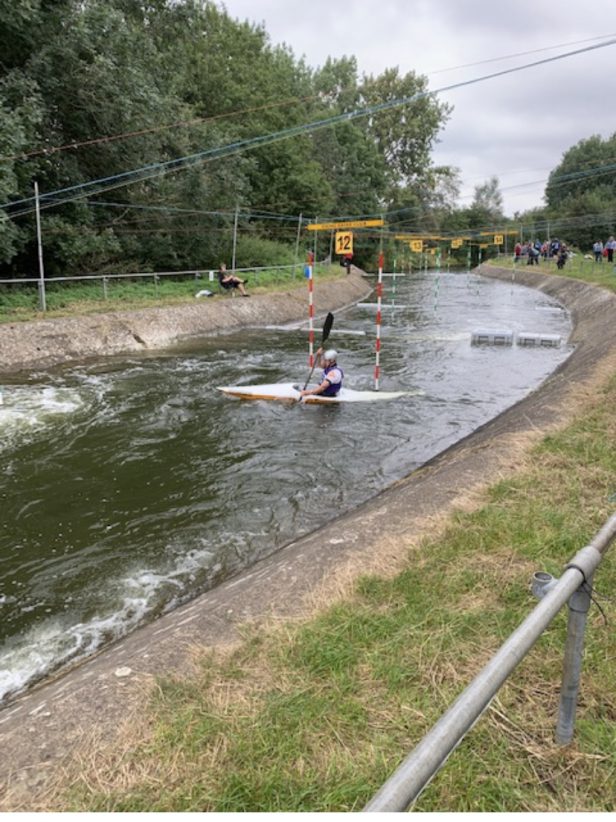 Review by David Spikings
"Let's go to Cardington." It read, so I did and boy, am I glad I did.
I had a kayak as a teenager, sadly this was nearly 40 years ago, only really paddled on a lake which taught me the basic way to control a kayak, but nothing more and after a while I found it pretty dull and lost interest.
However, a few weeks ago, I discovered The Sharks, went along and was made very welcome and now keep going back. I'd seen details about the Cardington Slalom Competition on the website and asked both Neal and Rick about it with a view of just tagging along to see what happens, just out of interest. Both Neal and Rick were very encouraging and convinced me not to just come along as a spectator, but as a competitor. So in a moment of madness, I signed up on the Slalom competition website and booked my competitor slot. "Oh dear, what had I done?"
Saturday 4th came, "Oh dear, what had I done?" still at the front of my mind. However, I'd made the commitment to take part and that was that.
Arriving at Cardington at 07.45, just a few minutes before Neal and Rick, I had a quick walk around the site. There were tents everywhere, kayaks everywhere and competitors whizzing around with their kayaks in a rush to get on the water as it was free practice time. To say, I initially felt a bit overwhelmed was an understatement, but soon enough, the cavalry in the form of Neal and Rick arrived to put my mind at ease, all apprehension now disappeared.
The vehicles were unloaded, we found a spot to deposit the equipment. Neal and Rick started to reconnect with fellow competitors and their companions who I'd guessed they'd seen at previous events at more than one occasion. These people too, were very welcoming and I started to feel very comfortable. After a while I started to make friends myself. To my surprise and pleasure, there was a complete melting pot of ages and cultures and everyone was so friendly, it felt like having a massive family event.
When my races came along, I was very excited and wanted to do well, not just for myself, but I wanted The Sharks to be proud of me. Whilst doing my runs, it was not only The Sharks that were wanting me to do well and shouting encouragement, everyone wanted me to do well, whether they were a competitor or not. Even when I capsized on my second run, which was inevitable for me, as I'm doing it a lot lately, whoever was nearby, rushed to my aid to help me sort myself out. Comments from everyone on this occasion very all very positive and encouraging.
To summarise, whilst I didn't do as well as it had hoped, this really wasn't important, I know where I went wrong and I took part. I had a really great day, everyone was welcoming, friendly and I have made a few more friends. After the few years we've just had, this was a real treat. I now looking forward to attending the next slalom competition on behalf of The Sharks and looking forward to more coaching at Harefield so that, hopefully, next time, I will do better.
When I got home, I felt so relaxed and contented, I felt as if I'd just come back from a lovely two week vacation from somewhere really nice. If you're thinking of taking part in the next slalom competition on behalf of The Sharks, I can highly recommend it, you won't regret it. For me it was good for my mind, body and soul, no really, it was.
Many thanks for the Viking Kayak Club for arranging this event and special thanks to Neal, Rick and Khaleel for your continual support, encouragement and coaching tips throughout the day.