Slalom Saturday 4th & Sunday 5th September
Divisions 2, 3 and 4, so no excuses, all slalom paddlers can attend. Let's have a fun weekend canoeing in Bedfordshire, only about 60 miles from Harefield, so an easy journey.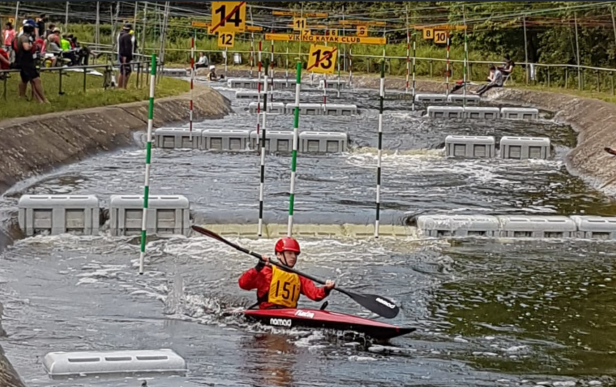 Cardington Slalom is suitable for anybody who has been attending our slalom sessions at Harefield, it is a Division 2, 3 and 4 (entry level event), it is close to London, about an hour's drive, there is camping on-site if you prefer to stay or you can travel up for one day or both days. The post Code for Sat Navs is MK44 3JZ. For more information talk to club coaches at our Harefield sessions, email us at: slalom@thesharks.org.uk or call on 07951 770241.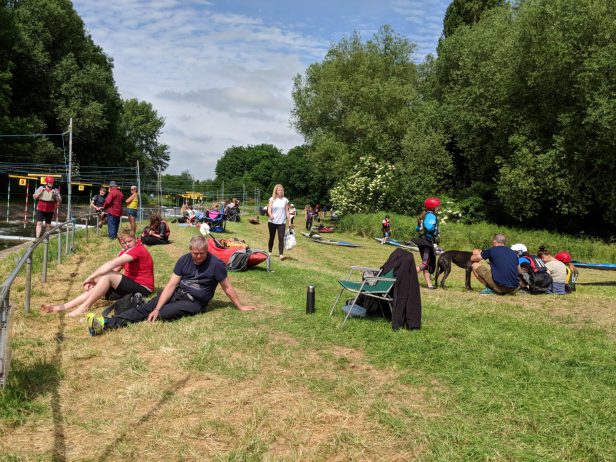 Set in countryside park, Cardington Slalom makes for a great Club event, we can paddle, socialise and generally relax and unwind after what as been a very difficult time for all of us. Lets have some fun and some great paddling! And bring home a few medals as well.
The Club regularly attends the events at Cardington and often with some medal winning success; report form June 2019 and September 2019.
Online entries are open, just visit the Canoe Slalom Entries Website.
Join the Club that is going places
Not yet paddling slalom? Then why not come and join us at our sessions at Harefield, you do not need any kit or experience. Give us a call on 07951 770241 or email: slalom@thesharks.org.uk. We hold sessions for beginners on Wednesday evenings and Sunday mornings.