It almost feels Normal
We have had a very busy August, as you may have seen from recent posts: 15th August and 31st August, people want to be active, now we need to build on that success.
Published 1st September 2021
The month started of in blazing glory as Aaron Nolan was promoted to National Division 2 Slalom in style, winning Llandysul slalom in style. Rick Moore, extended his lead at the top of the Veterans League. and Khaleel Ziauddin maintained his position of The Sharks top ranked paddler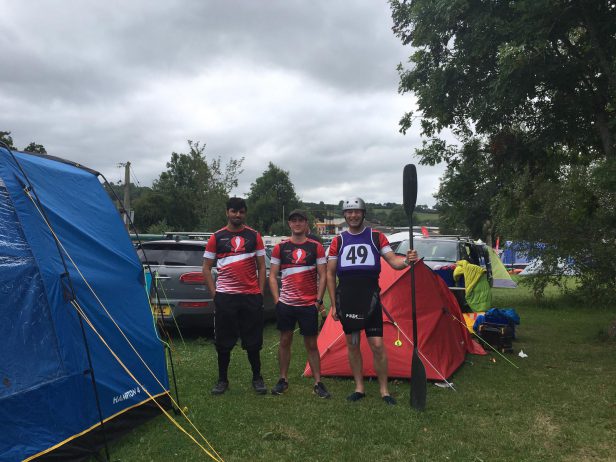 Big thank you to the Pruning Sharks, for the work on maintaining our slalom site at Harefield.
We have been very busy getting people on the water and all of our sections are growing and we are developing new and exciting partnerships. We broke our own record twice this month with weekly figures of first 412 people and then last week with 508 participants. The final tally for the whole of August is 1,702 people participating in paddle sport.  Great effort folks. We managed this by working with a number of diverse organisations in our communities to deliver Summer a programme of activities.
It has been a difficult time for everybody, but we know that activity is an important part of both physical and mental wellbeing. We would like to than the organisations that have worked with us to provide these opportunities.
The National Trust at Osterley Park, supported by British Canoeing and the National Trust.
Let's Leap Holiday Club, which has enabled access to 40 youngsters a week at our Southall base, which operates through our partnership with Three Bridges School. Another strategic partnership which is enabling large numbers of people (40 a week of all ages) to get on the water is Let's Go Southall.
Isleworth School Partnership was another contributor to these numbers as was our partnership with The Learning Tree, also based in Isleworth.
Our partnership with the Old Oak Common and Park Royal Development Corporation (OPDC), is helping us to grow our numbers at NW10, Harlesden/Park Royal. We are also hoping to get new facilities in the area very soon, due to the help from the OPDC.
To get involved with The Sharks, please contact us by calling 07951 770241 or emailing: canoeing@thesharks.org.uk.