Promoted to Division 2
It took just one run and 82.8 seconds for Aaron Nolan to win Llandysul Division 3 Slalom on Saturday and secure a place in National Division 2. Well done Aaron.
Aaron was not the only winner at the weekend, Rick Moore continued his impressive form at the top of the Veterans League, Whilst Khaleel Ziauddin returned to action for the first time this year to maintain his spot as The Sharks top ranked paddler.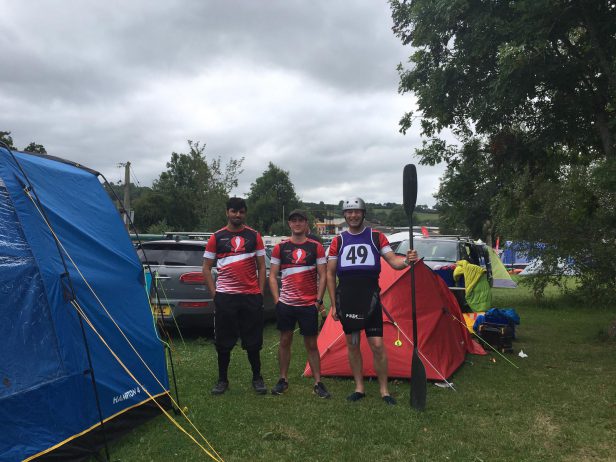 The Water levels were low, despite the incredible rain we have been having, not everywhere has fared so well and for once the Welsh Valleys had less water than London.
Saturday saw Aaron race in Division 3 K1 Men for the last time as his time of 82.8 was nearly two seconds faster than his nearest competition, even with two touches, this was enough to propel him into Division 2, which he raced on the Sunday, where he came 17th in a time of 80 seconds (with one touch), giving him 233 points and ranking him in 46th in Division 2.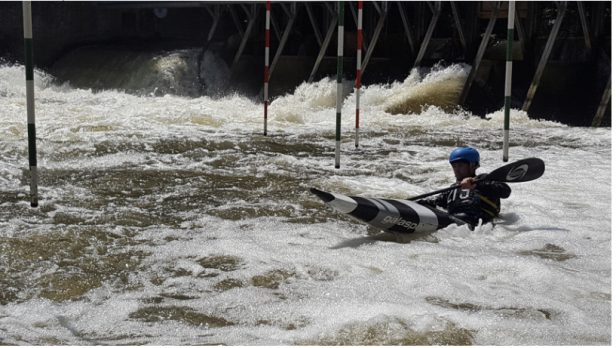 Currently our top ranked slalom paddler, this was Khaleel's first ranking competition of the year, finishing 25th on Saturday and climbing 5 places to 20th in Sundays event. Khaleel is now ranked 26th in Division two with 885 points.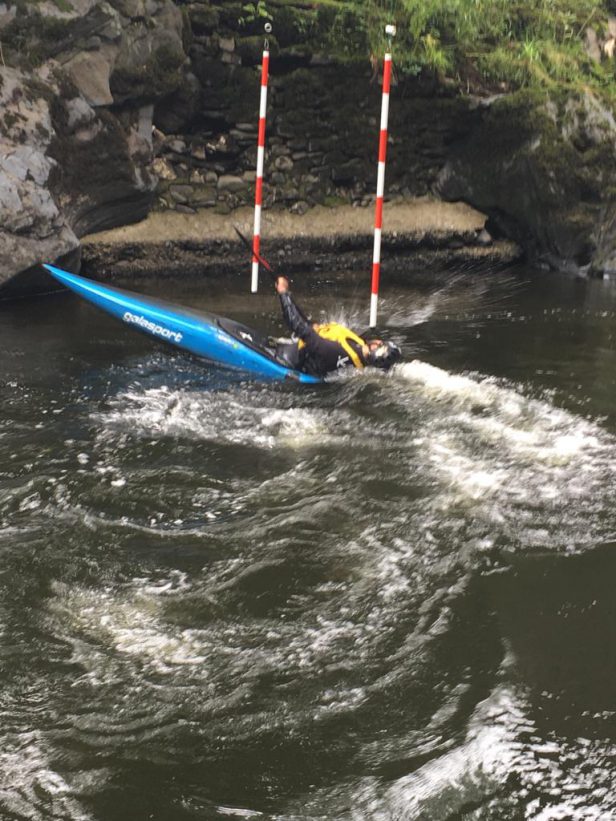 As well as heading up our Slalom Team as Head Coach, Rick is proving he has not just the knowledge and experience, but also the skills as he took another first place in the Men's K1 Veterans Slalom event on the Saturday, although on Sunday he was squeezed into third place. Opening up a 410 point lead at the top of the Veterans League.

As well as racing in the K1 event, Rick partnered Richard Cromer in the Canoe Doubles event, the pair coming in 5th on both Saturday and Sunday. The are now ranked 4th over all in the National C2 Rankings.
Thanks to our friends at Llandysul Paddlers for hosting the event.
What about you?
Where do you want to be? You could be spending your weekends racing slalom for The Sharks, why not get in touch and join in the fun. Give us a call on 07951 770241, or email slalom@thesharks.org.uk. We meet at Harefield on Wednesday evenings and Sunday mornings.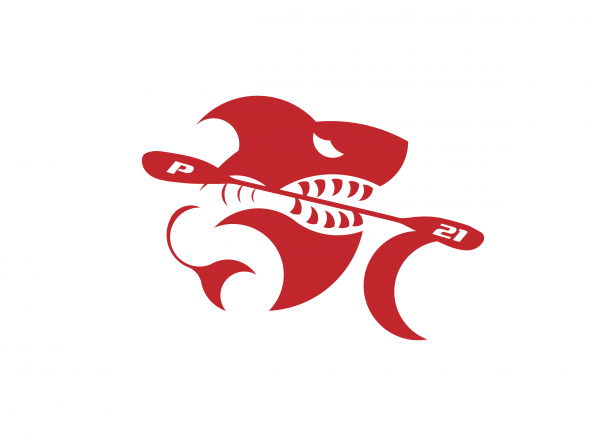 We are now halfway to achieving our medal haul for 2021. Well done folks.