And another promotion!
Well done to Hudayfa Hadjali on coming second in his debut event and getting promoted to National Division 3, congratulations also to Jaafar El Haddad who came third (1st under 12) and Ubayda Hadjali (5th), both of whom were making their slalom debut.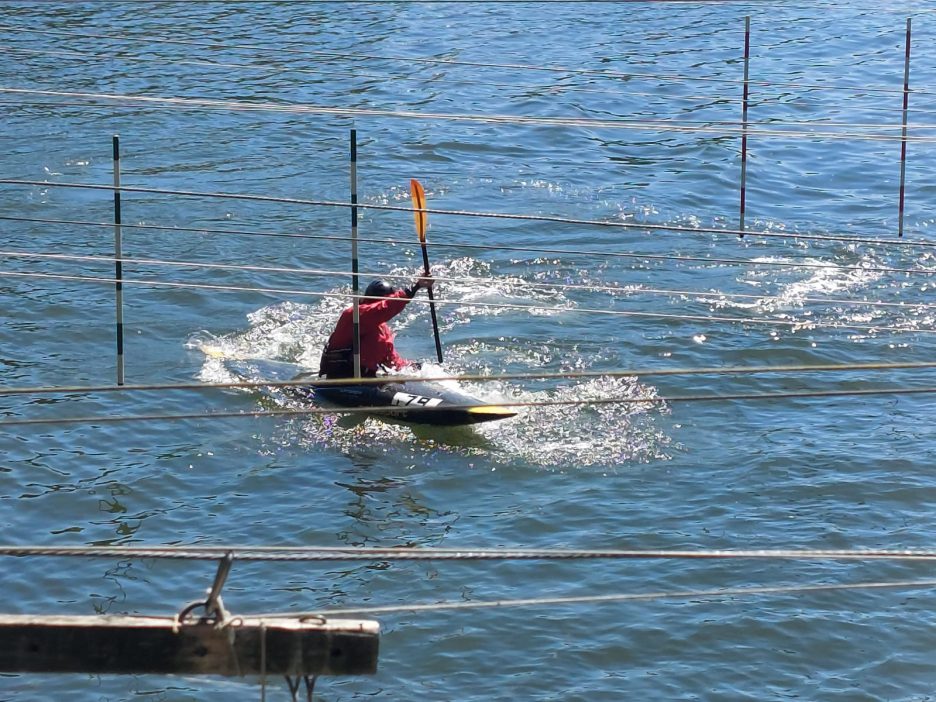 Hudayfa was the fastest paddler racing in Division 4 Mens'K1, but picked up a couple of penalties and came second by the closest of margins just 1 second, he would have come third in the Division 3 event! Well done Hudayfa, looking forward to seeing you race in Division 3 soon.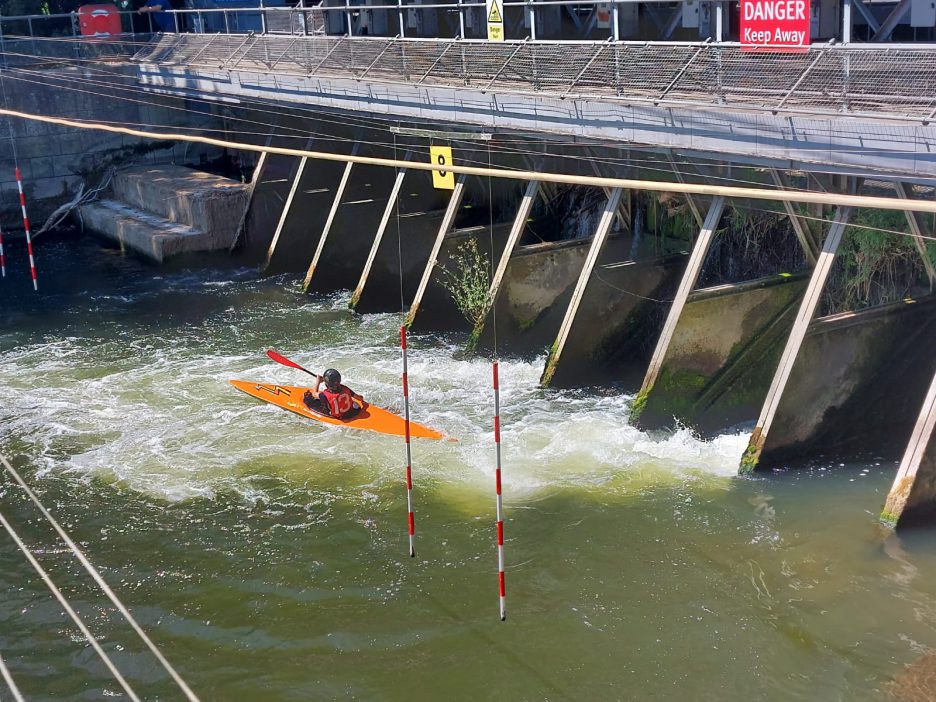 In third place in Sundays event was Jaafar El Haddad an under 12 paddler who was first J12.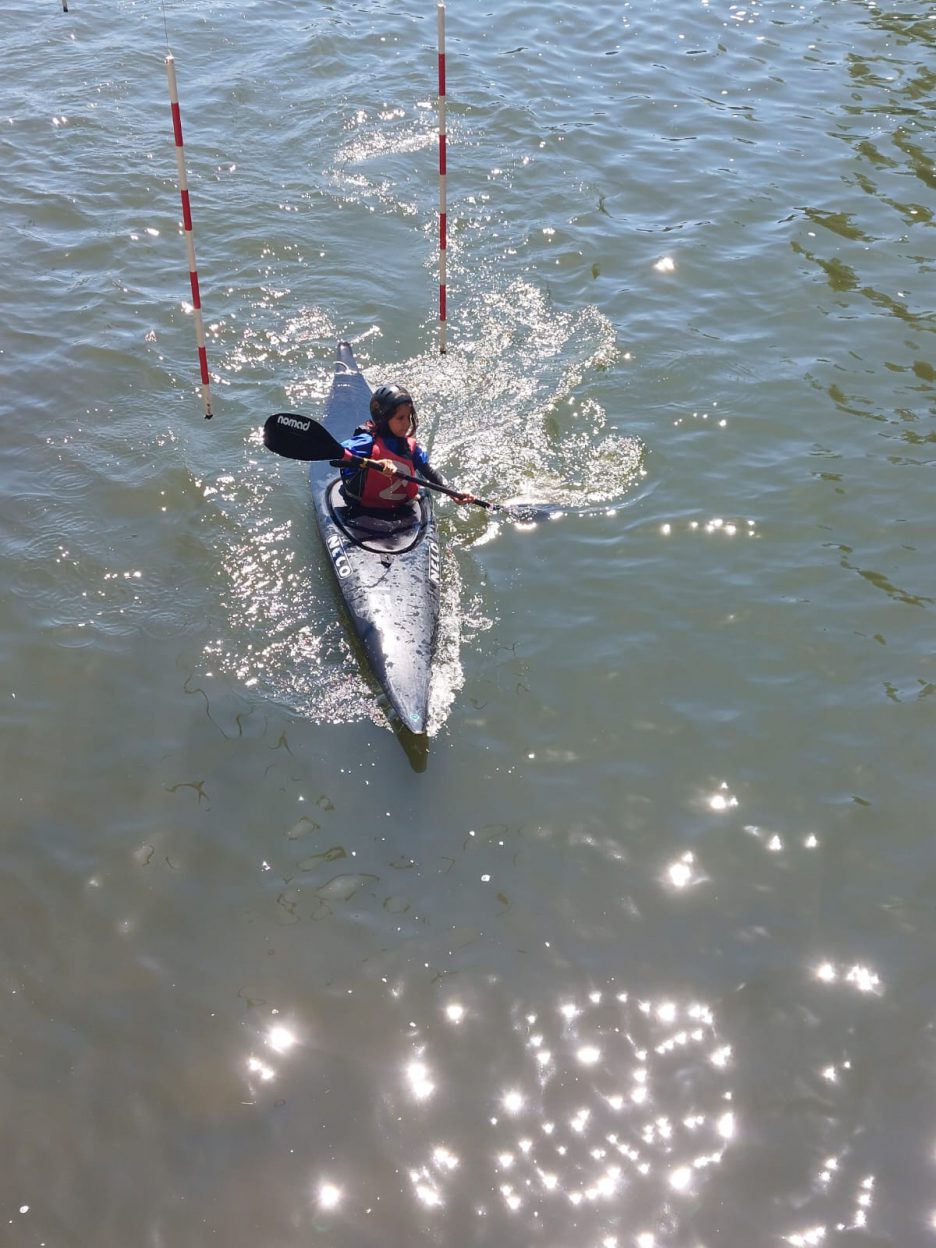 Our final paddler in our debut trio at Shepperton was Ubayda Hadjali, who came 5th and second J12.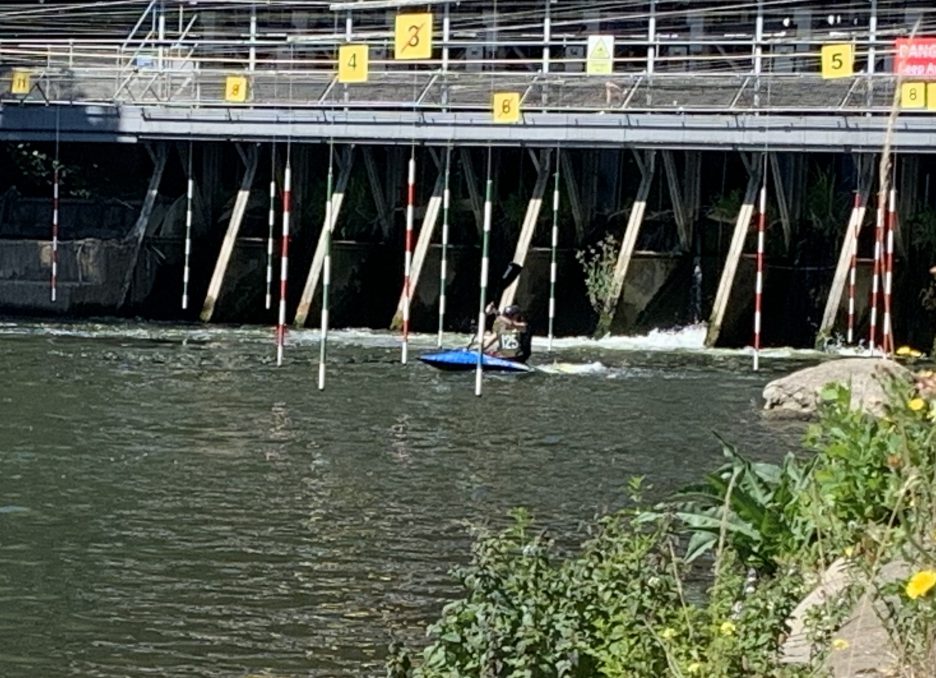 Jasmin Uhlhorn, made her first Division 3 appearance on Sunday and again was in the medals, taking third place, only three seconds off of first place. She picks up 150 points and is now ranked 52nd in National Division 3.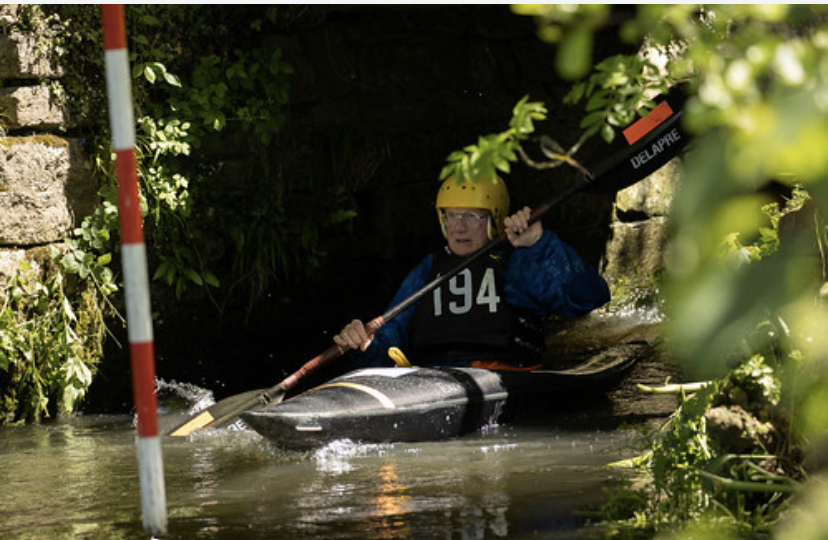 In Saturday's event Richard Davis was racing and came 5th in the Men' K1 Division 3 event, The first over 80-years-old paddler, picking up 83 points, giving him a season total of 175, he is currently ranked 78th in National Division 3.
Well done to everyone who paddled and as always a great big thank you to our friends at Shepperton Slalom Canoe Club for hosting the event.
Our Slalom Team meet at Harefield on Monday, Thursday and Sunday, why not come along and try something new? You do not need to have any experience, we teach novices of all ages. We provide all the kit, so no excuses, see you soon.
Published 13th July 2022.