Division 3 and 4 Saturday 19th and Sunday 20th
Shepperton Slalom Canoe Club are  hosting a Division 3 and 4 Slalom on the weekend of 19th and 20th at their site at Shepperton Weir.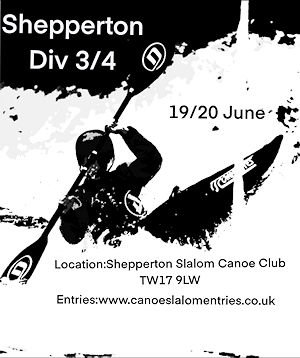 The water levels will be lower than they were for our event there at the end of May, so should be a really good event for Shark paddlers to take part in, if you want more details, talk to Rick Moore, our slalom coach, at one of our sessions, email him at: slalom@thesharks.org.uk or call Neal on 07951 770241.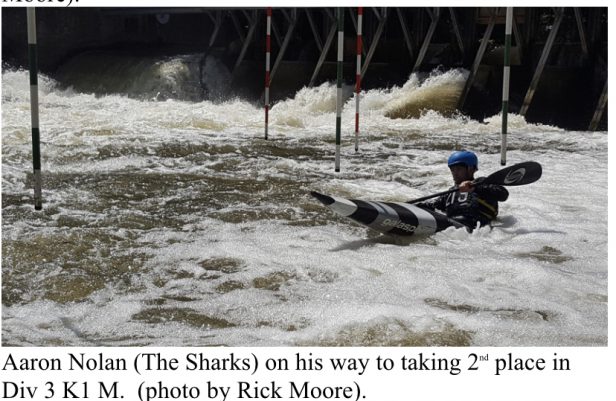 You can enter the event online here.
Any paddlers ranked in Division 3 can enter, new paddlers race in Division 4 (entry level). If you are in Division 2 or above you can enter the Officials Event. If you can come and gibe a hand and help it will be much appreciated by us and by Shepperton. Shepperton Slalom Canoe Club are very supportive of us and it would be great if we could return the favour.
New to Slalom or never canoes of kayaked before, but are interested? Then contact us, you don't need any kit or experience, we have plenty of both! Email: Slalom@thesharks.org.uk or call 07951 770241. Sessions are held at Harefield, normally held on Wednesday evening and Sunday morning.
Help us achieve, by achieving yourself and having fun along the way.