Returning to Paddling
With the planned easing of restrictions from Monday 29th March 2021, The Sharks are proposing to restart paddling sessions at Southall form Tuesday 30th March and introduce a second weekly session on Thursdays, later in April
Tuesday and Thursday from 5pm
We will be hosting two sessions each day 5pm for beginners and the less experienced and 6:15pm for the experienced paddlers who can paddle at least 5k in racing boats. For more information please call 07951 770241 or email: marathon@thesharks.org.uk.
We have kept the price at just £5 perversion per session, if you attend both sessions in one week it will cost you just £8, we want to build up a good racing team at Southall in both Marathon and Sprint.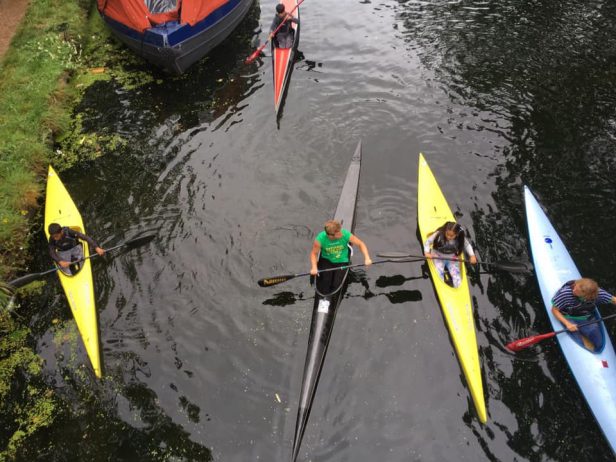 So that we can manage sessions according to Covid-19 restrictions, you do need to let us know you are coming please, new comers are always welcome, but please contact us first by either emailing marathon@thesharks.org.uk or calling 07951 770241.
If you come by car, please park near the green, UB2 4GG and walk to the site at Willowbrook Road, there is not much parking in Willowbrook Road and we do not want to be bad neighbours to local residents. Please walk to the red dropped pin.
We now also accept payment by PayPal, if you pay by PayPal, please mark it as personal as this saves the Club money, you can also pay by bank transfer, email us for details. The cost is only £5 per person per session.