No More Ranking Events This Year
Sadly, but understandably the British Canoeing's Slalom Committee has announced that there will be no more ranking events staged in 2020, due to Covid-19.
This is obviously a very disappointing announcement, just as our paddlers are getting back into training, but it is understandable and The Sharks fully support the Committee in having to make this difficult decision at this very difficult time.
The Sharks will continue with its re-opening plan and use the time to help develop our paddlers and get ready for a return to action in 2021. By which time we want to nit just build up our slalom team but to build up our facilities at Harefield and elsewhere.
Only eight ranking events took place this year, 4 division 1 events, two division 2 events and two division 3/4 events, and in those few events Shark paddlers performed well and looked promising for the season ahead, but now they need to keep their focus and build for next year.
The events that took place were Shepperton Division 2 race and Stone Division 3/4 race, both on the same weekend just before lockdown.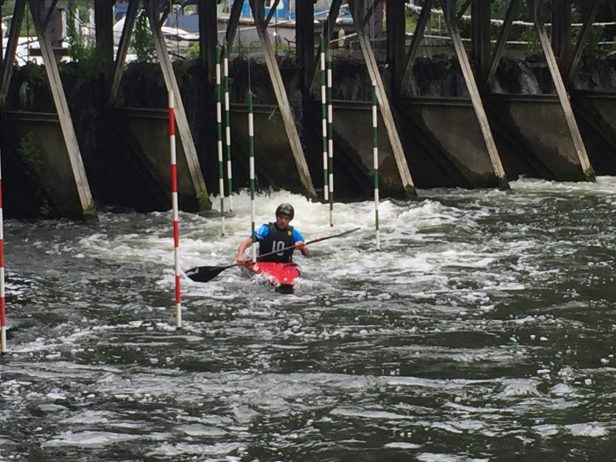 Khaleel The Sharks top ranked paddler in 2020
Our top paddler for this year is Khaleel Ziauddin who finished 7th just above James Read (8th) who has been our top ranked slalom paddler for the last couple of years, good to see them both back training on Monday. Jacob Simpson was 21st, unfortunately none of our other Division 2 paddlers raced.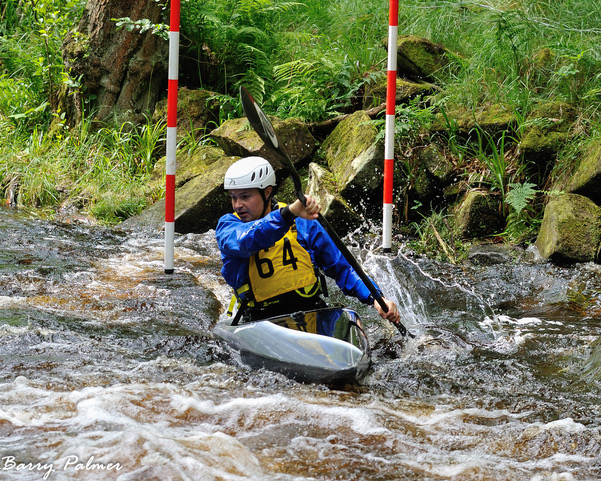 James Read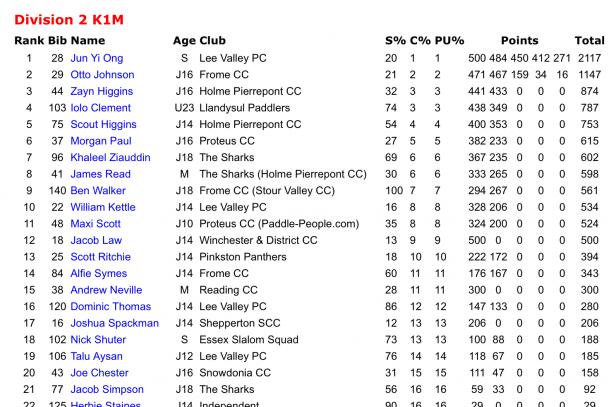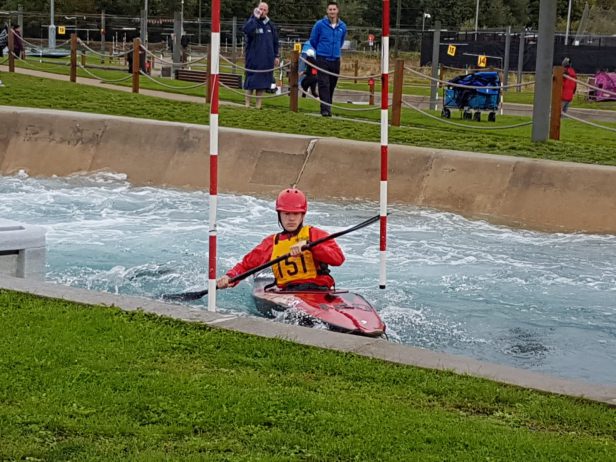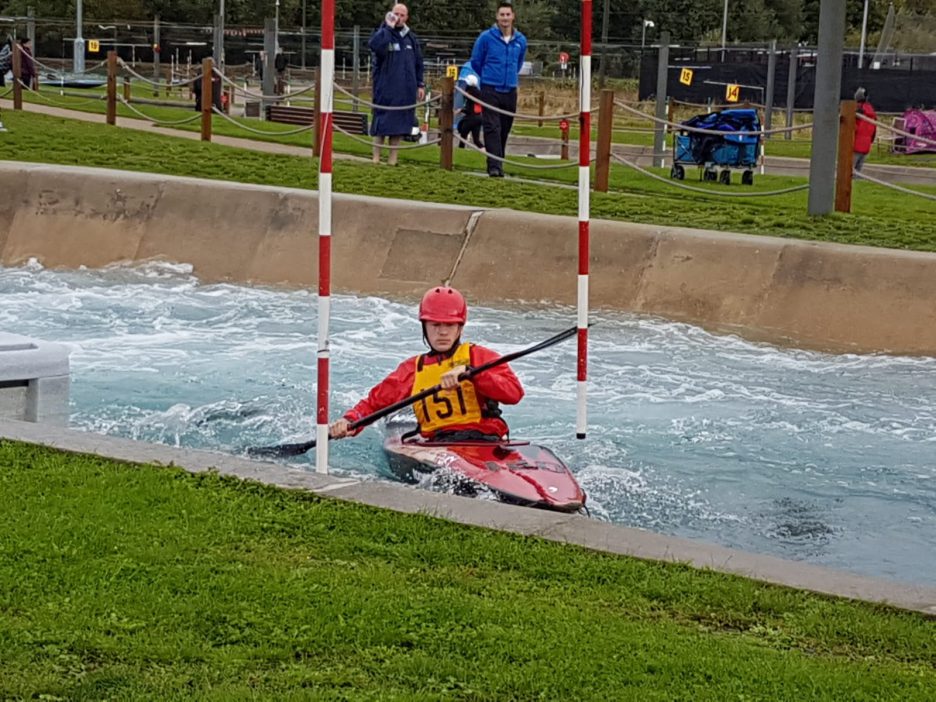 Jacob
In Division 3 Aaron Nolan made one outing at Stone leaving him in 21st place.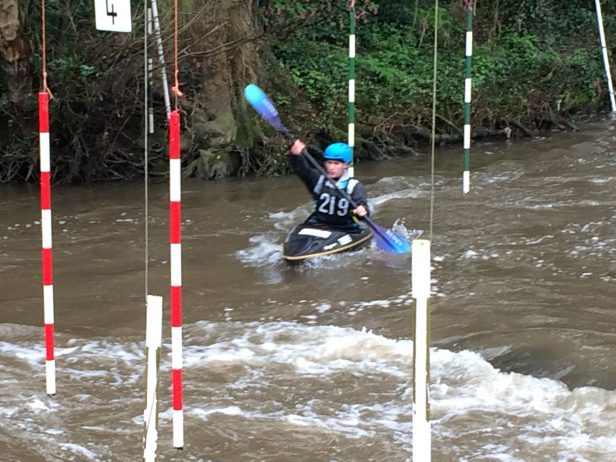 Aaron in action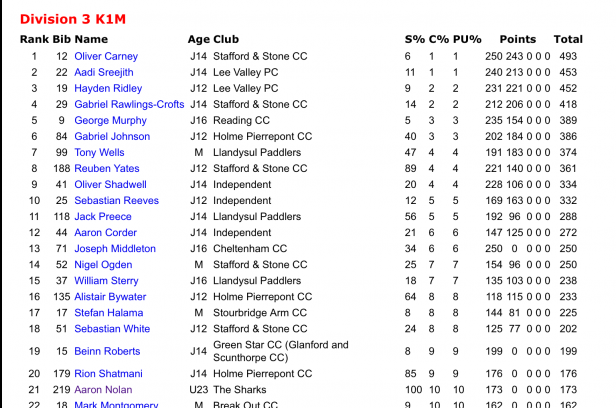 In Division 4 Emily Potts made her debut for The Sharks, competing for the first time at Stone and won the event and was ranked 4th in Ladies K1 when the season was terminated.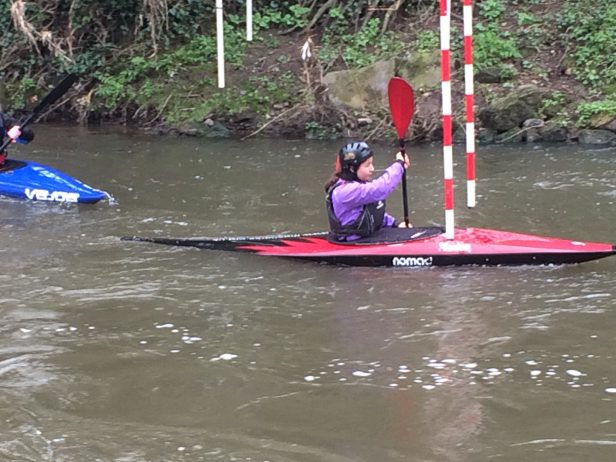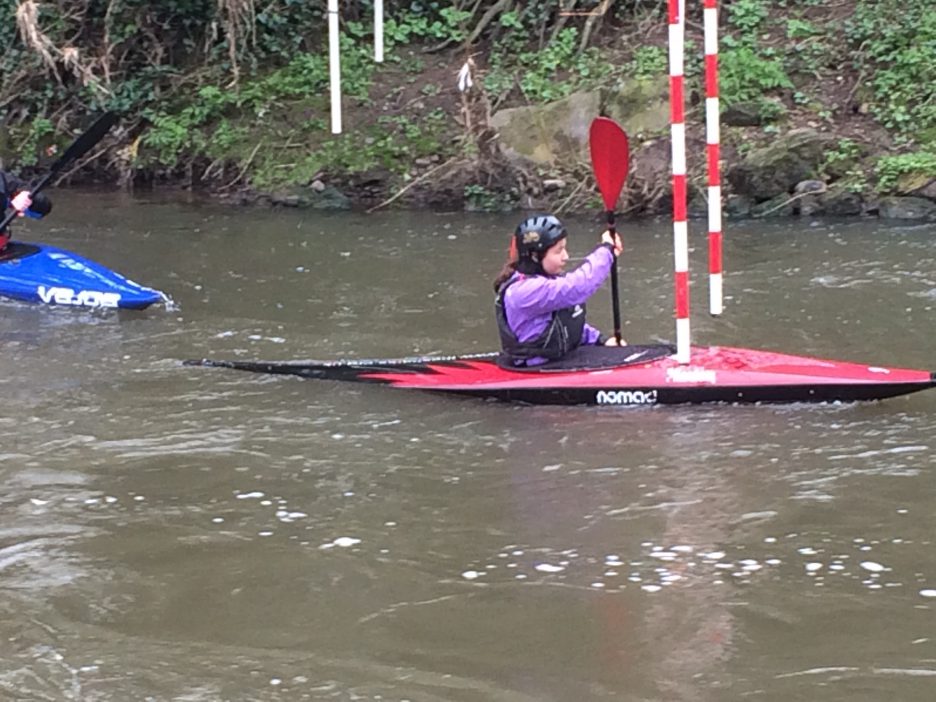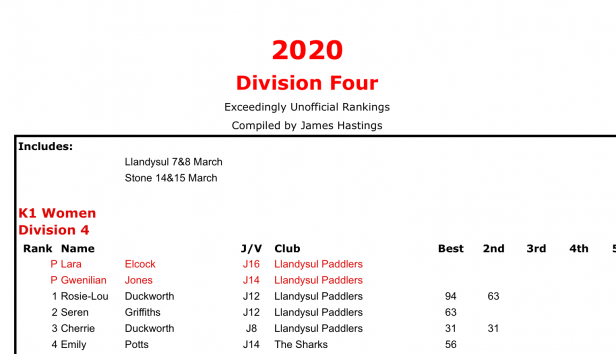 For the first time ever The Sharks also had a paddler racing in Veterans, our coach Rick Moore, who won both Shepperton events and left him in second place, but it has to be pointed out the person above him had done twice as many events as Rick!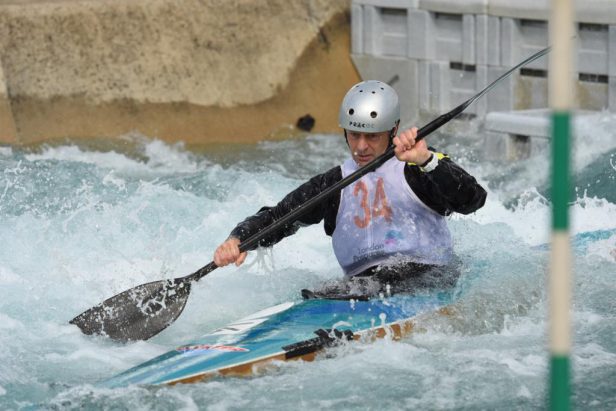 Coach Rick Moore in action.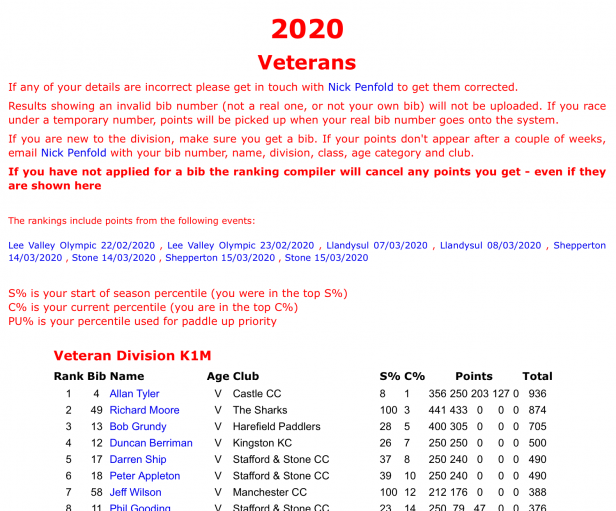 Training for our existing competitive paddlers has started at Harefield and we very soon hope to be opening for new members, please take a look at our slalom page to see why you should be getting involved. If you have any questions, want more information or want to know how to get involved please call us on 07951 770241 or email: canoeing@thesharks.org.uk. We are always open to new members of all ages, we provide all the kit you require, so no big costs, so no reason for not getting involved.
The Sharks have been steadily improving the facilities and opportunities at HArefield and have big plans for the future, but we need you to be involved to help The Sharks achieve our ambition for us as a Club and for our athletes as individuals.
Please keep looking on our website as we announce more details of how we are developing opportunities and facilities.