Great Start for Shark Paddlers
Shark paddlers got off to a good start at Shepperton Division 2 Slalom, picking up a number of medals over the two days of racing.
On Saturday our top paddler in Division 2 was Khaleel Ziauddin who came 5th overall and 1st Junior 18, picking up 367 points.
Very close behind him was James Read, who came 6th and first Master, gaining 333 points. Jacob Simpson came 15th, picking up 33 points.
In the Veterans' Competition Rick Moore was making his debut in this category and took first place and worth 433 points.
Rick also won Sundays event earning another 441 points giving him a combined total of 874 points and placing him in second place of the Veterans League, although his average score per event is the highest in the league.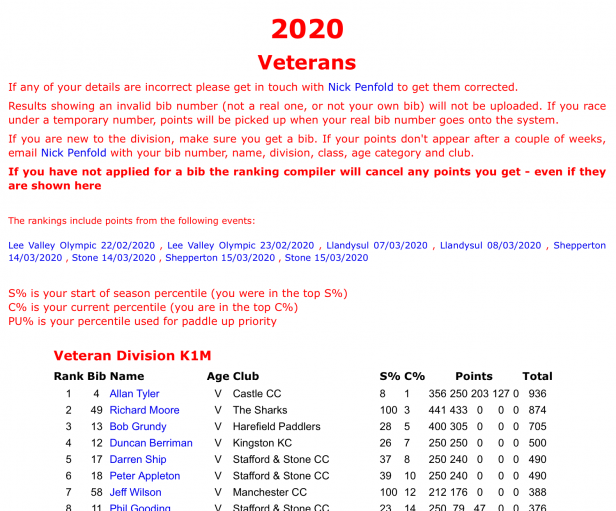 In the Division 2 event on Sunday it was James's turn to be top Shark paddler taking 9th place and first Master (265 points), just ahead of Khaleel Ziauddin in 10th place (235 points), with Jacob Simpson coming 16th (59 points).
After the first competition Khaleel has 602 points and is ranked 7th in National Division 2; James 598 points, ranked 8th and Jacob 92 points is 21st., meaning that Khaleel's is currently The Sharks' top ranked paddler. To get promoted to Division one paddlers have to either win three competitions or gain a total of 2,350 points from their best 5 events, which means they need to average 470 points or more from each event.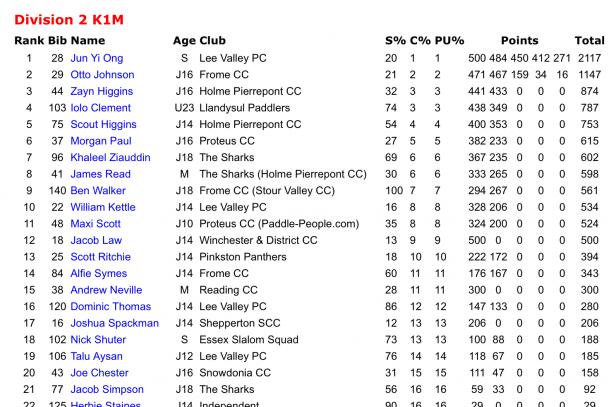 We would like to thank Shepperton Slalom Canoe Club for hosting this event, unfortunately, due to the Covid-19 virus, all events are cancelled til the end of April at least. However, The Sharks are still training and still paddling, so if you want to join in the fun and try this exciting sport thence and join us on either Sunday morning (10am) or Wednesday afternoons (1pm) at Troy Lake in Harefield. The Sharks also paddle at Southall on a Saturday afternoon at 2:30pm and at NW10 on Sunday afternoon at 2pm. These times will change as we move to our Summer timetable in April, details of which will be on our home page. We also host weekend recreational sessions at Osterley Park.