Go Emily …
13-year-old Emily Potts entered her first slalom at Stone in Staffordshire, she has been training with The Sharks over Winter and won her first event on Saturday, the Ladies' K1 event.
Great performance and well done Emily, a great future in the sport.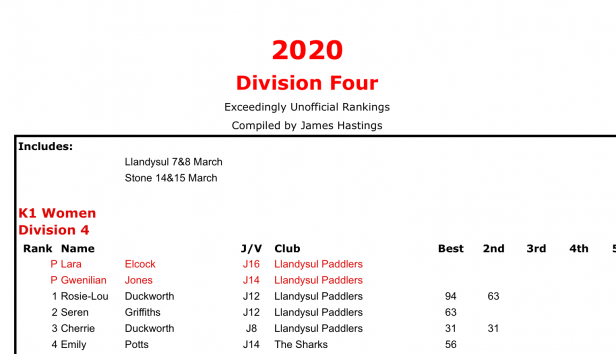 On Sunday Aaron Nolan was making his come back in Division 3 K1 Men and came 9th in his first ranking event for a few years, good to see you back on the water Aaron, he picked up 173 points. He is currently ranked 21st in National Division 3 Mens' K1
To get promoted from Division 3 to Division 4 paddlers must either win 3 events or collect 1,100 from their best 5 events, meaning you need to average 220 points or more from each event. Although just short on this occasion we are confident that Aaron will soon be in Division 2.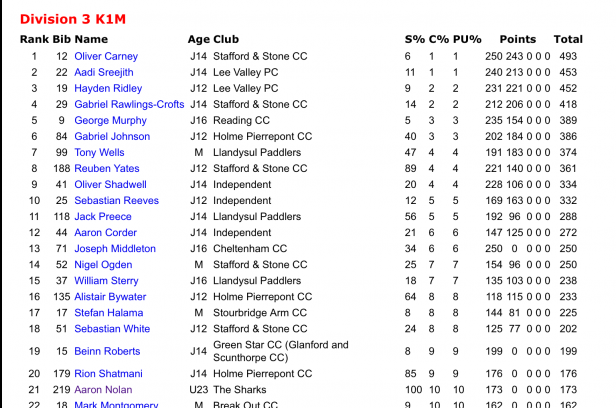 Thanks to Stafford and Stone Canoe Club for hosting the event, unfortunately, due to the Covid-19 virus, all events are cancelled til the end of April at least. However, The Sharks are still training and still paddling, so if you want to join in the fun and try this exciting sport thence and join us on either Sunday morning (10am) or Wednesday afternoons (1pm) at Troy Lake in Harefield. The Sharks also paddle at Southall on a Saturday afternoon at 2:30pm and at NW10 on Sunday afternoon at 2pm. These times will change as we move to our Summer timetable in April, details of which will be on our home page. We also host weekend recreational sessions at Osterley Park.