Slalom Results from Cardington
Some great paddling at Cardington on Saturday 31st of August and 1st September in the Cardington Division 2, 3 and 4 slalom. Due to Holidays and other commitments we only had a very small team there, but they did us proud.
The Shark Paddler of the Weekend was Alex Aldred who came 8th on Saturday (third J16) in K1 Men's Division 3, which earned him 199 points, and third on Sunday (also third J16) collecting another 231 points, these results lift him to 7th in Division 3 with a total of 1.036 points, he needs 1,100 for promotion.
Alex also paddled C1 on Sunday and took 4th place, first J16 adding 156 points to his total which now stands at 581, making him our top ranked C1 paddler.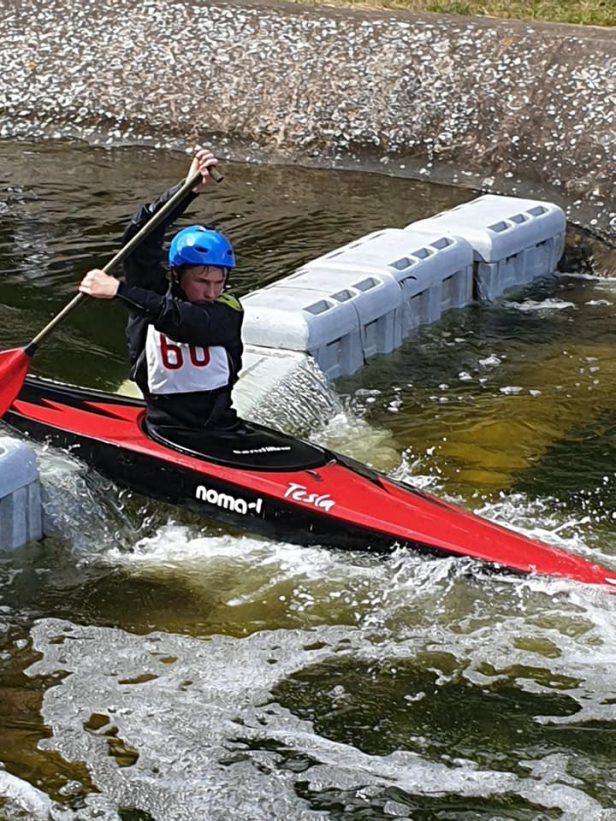 James Read was on form, but only there on Saturday, he came second in Men's division 3 C1 collecting 227 points, giving him a season total so far of 506.
In Kayak Singles James came 10th in Men's Division 2, earning 359 points. James is ranked 32nd in Division two and is The Sharks top ranked paddler. He was also first Master in both events.
Top Lady paddler the weekend was Amelia Combes, who came 22nd on Saturday and collected 23 points but climbed up the list on Sunday to take 16th place and earn 174 points, Amelia is due to race at the Nene at the end of September.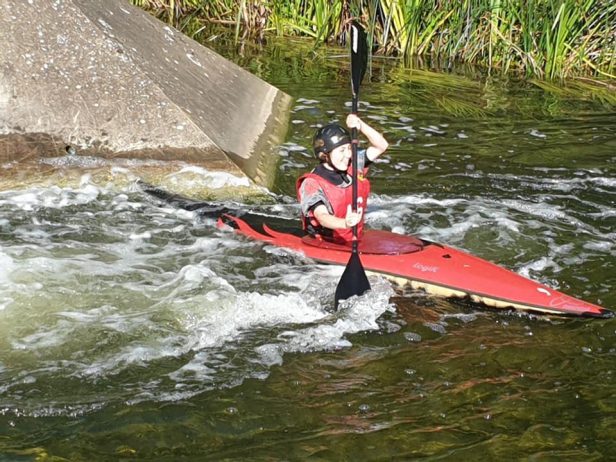 Ally Judge raced both days in Ladies Division 3 K1 and came 18th on Saturday earning 48 points and on Sunday came 15th collecting another 66 points, she is now ranked 55th with a total of 197 points.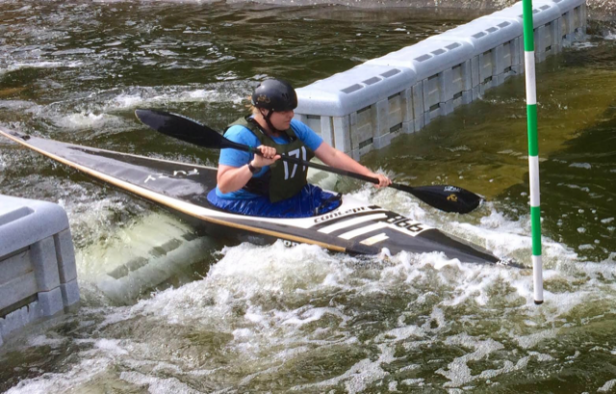 Neal Underwood was racing on the Sunday and came 31st in Division 2 Men's K1 (path Master) which earns 59 points.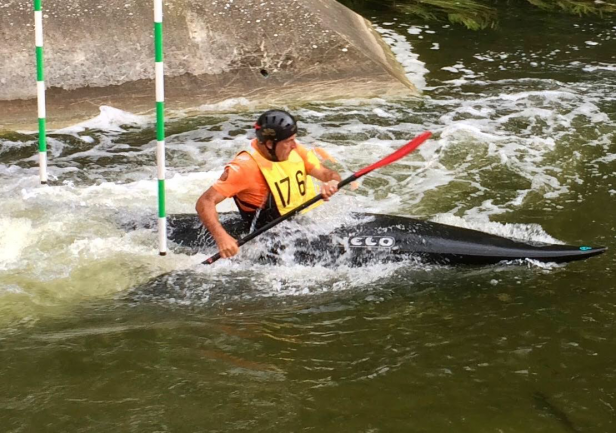 He also raced in Division 3 C1, where he came 5th (first Master) collecting 125 points.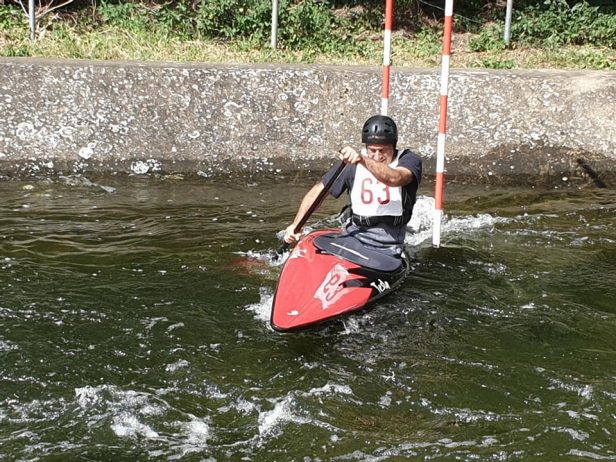 Other Shark related paddlers were Danny Dalrymple racing in the Veterans event on both days, where he came 11th on Saturday (37 points) and 9th on Sunday (19 points) he is ranked 36th in teh Veterans League and has 184 points.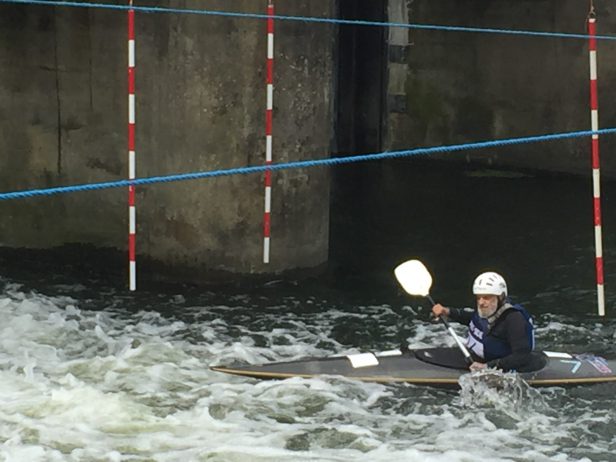 Richard Davis came 9th on Saturday in Men's Division 3 (second Master) earning 140 points, on Sunday he was 14th (2nd Master) and collected 130 points, giving him a season total of 695 and ranked 33rd in Mens' Division 3 Slalom K1.
A very big thank-you to Viking Kayak Club in Bedford for organising another great event.
Shark Slalom Sessions take place at 6pm on Monday and Wednesday at Harefield, for more information call Neal on 07951 770241 or email: canoeing@thesharks.org.uk.