Last Friday of the Month at 7pm
Working with our partners at Horsenden Primary School, we are now able to offer free pool sessions on the last Friday of each month (December will be 15th), from 7pm till 8:15pm.
Horsenden Primary School is on Horsenden Lane, North, UB6 0PD.
Safety
The first half hour will be for those wishing to do capsize drills, both for new paddlers, who have never been before (or those who have been coming but not done a capsize drill). We will also due drills with Spay-decks for those who wish to use spray-decks on our slalom boats at Harefield.
These sessions are not a prerequisite to joining our canal sessions, as falling out of a boat is quite easy, however, it is nicer to do it in a swimming pool and help build up everybody's' confidence. However, if you want to wear a spray-deck during our Slalom or Wild Water Racing Sessions, then you do need to attend a session.
Rolling
This is aimed at our slalom and River Racing paddlers, so they can learn to right a boat having capsized, without getting out. You need to be wearing a spray-deck, so spray-deck drill first. This has numerous advantages, it means you can complete a race as you can get upright again, and also during training you don't have to get out and empty out, saving you time efforts and enabling you to do more training (you will also get a lot of cheers from you fellow paddlers when you come up again).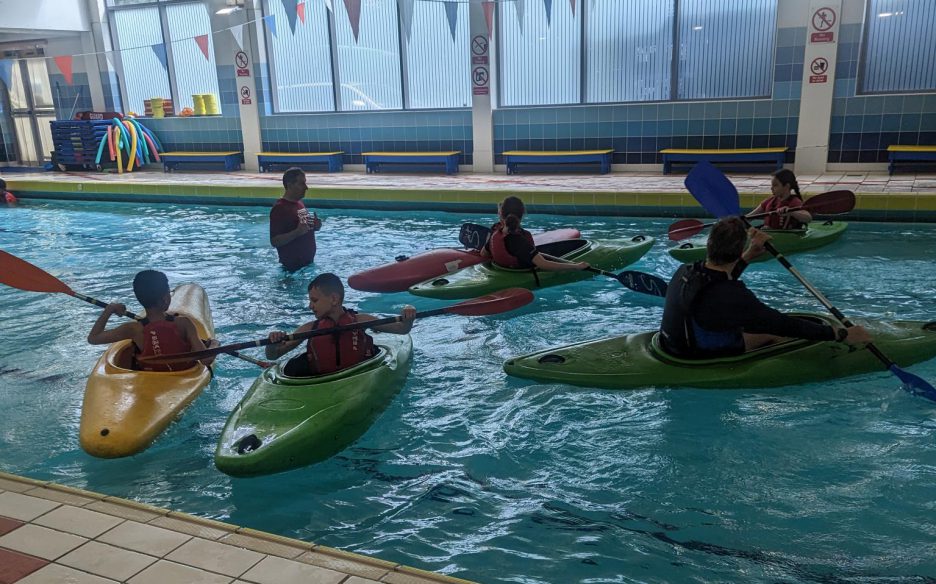 Spaces are very limited as we can only have 6 boats in the water at anyone time, so please book your space, by texting 07951 770241 or emailing greenford@thesharks.org.uk.
After each session we can meet on the Elsdale at Greenford Quay for a drink and some social time. You are welcome to join us on the boat even if you have not been to the paddling session. It would be nice to meet up once a month to socialise and to get to know what is happening, so we can build more of a club atmosphere. So welcome aboard and see you soon.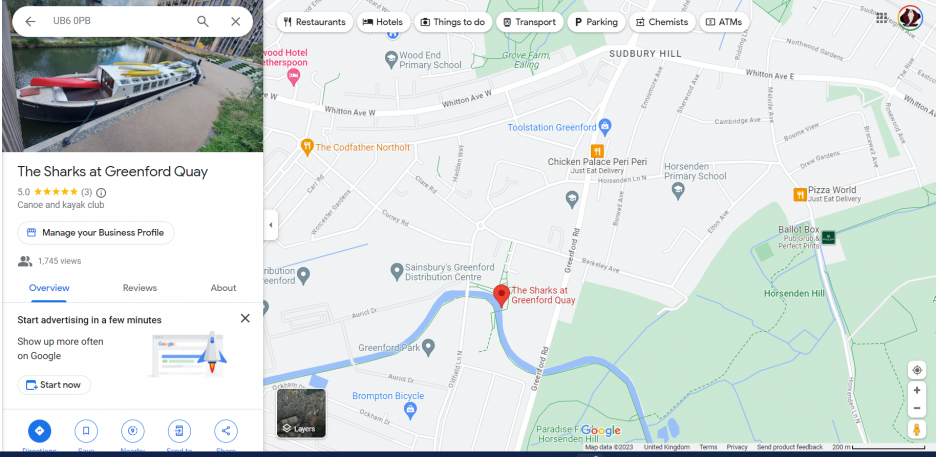 Published 7th October 2023