Another fun weekend's paddling
Congratulations to Rick Moore, for another first place in the Veterans event and to Aditya Ravichander on making his first appearance in National Division 3 Slalom!
After a week of scorching hot weather, the rain was really not welcome, but it was not going to dampen our spirits.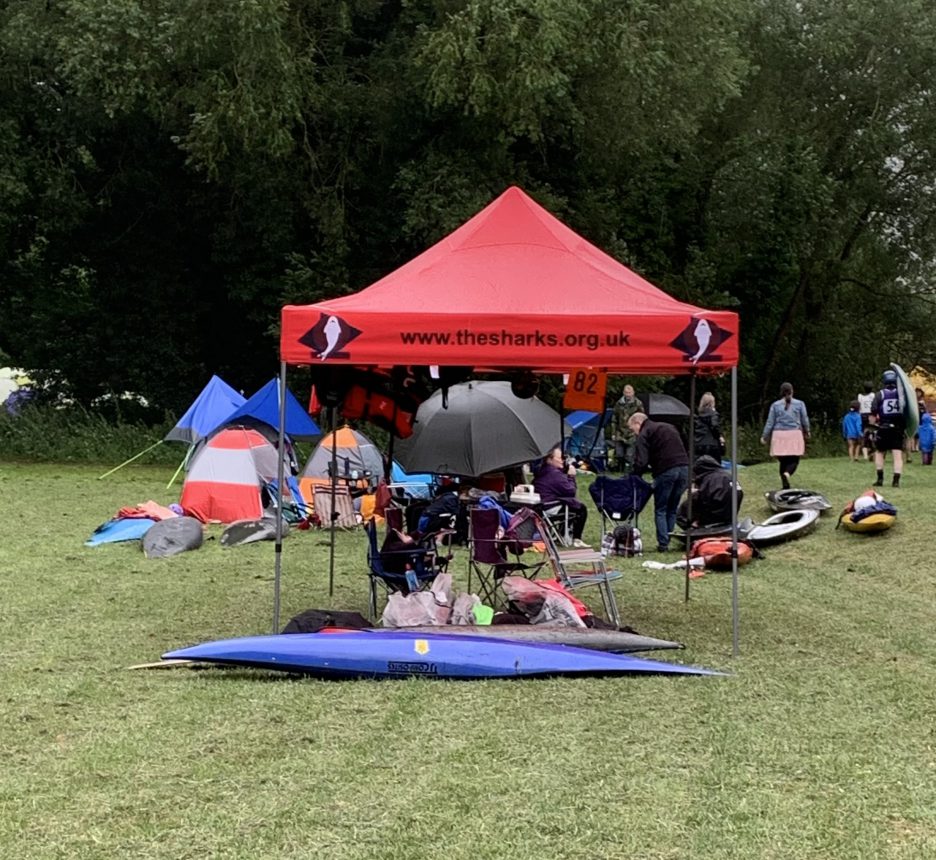 On Saturday, Rick Moore, was once again bringing home the medals with a first place in the Veterans event. This puts Rick in fifth position in this year's rankings but has done an event less than all those above him.
Saturday, also saw David Spikings returning to the place of his debut in canoe slalom last year, this time in action in Division 3 Men's K1, picking up 25 points from a 25th place finish, he is now ranked 88th in Division 3.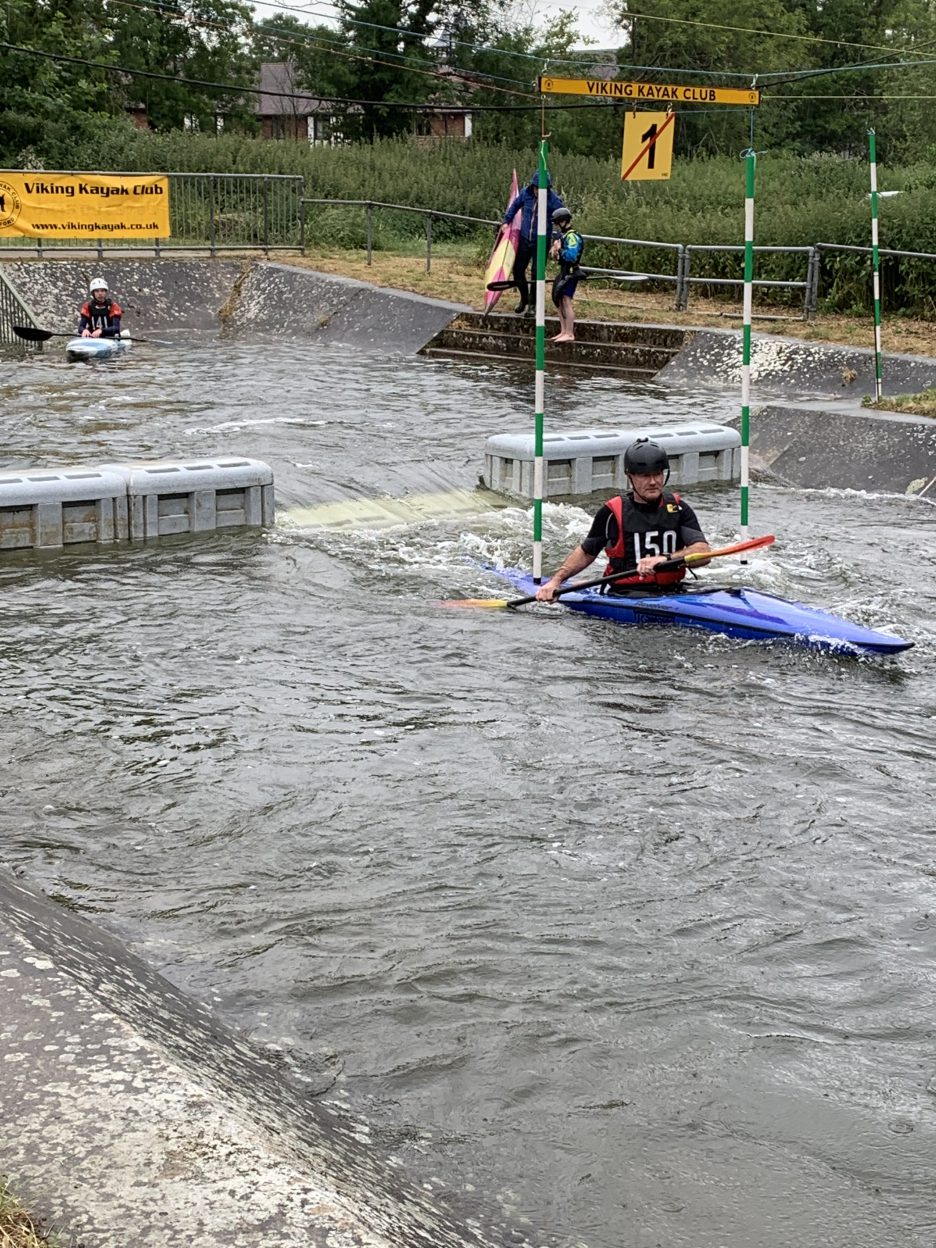 On Sunday, the sun shone again on The Sharks and Aaron Nolan was making his first appearance of the season in Men's Division 2 Slalom K1 and immediately made himself The Sharks top ranked paddler, he came 17th and collected 224 points, he is now ranked 56th in Division 2.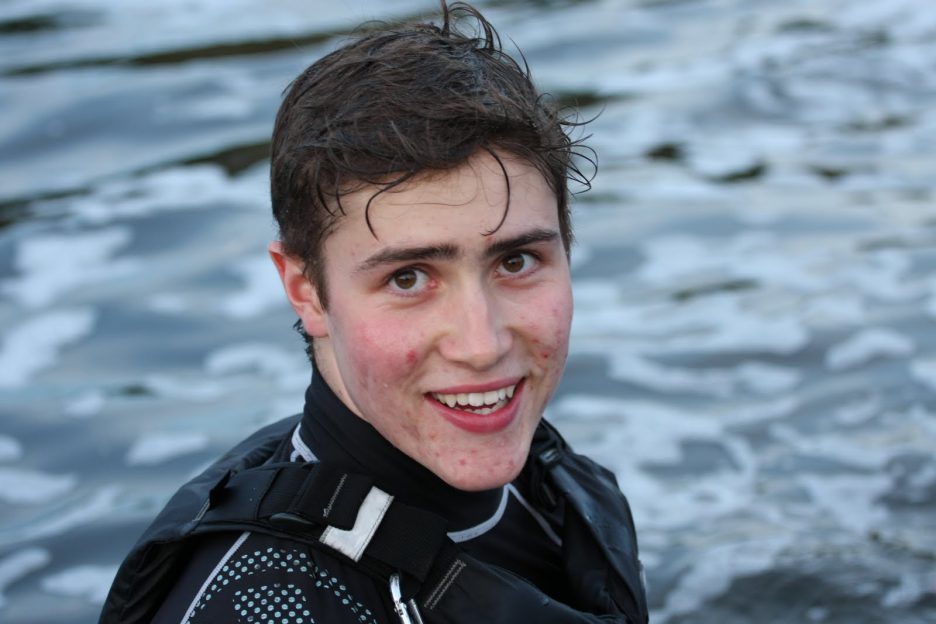 Neal Underwood also raced in Division 2 on both days, his first outing of the year, so was technically The Sharks highest ranked paddler for 24 hours, he came 32nd on Saturday and 29th on Sunday, picking up a total of 33 points and is ranked 72nd.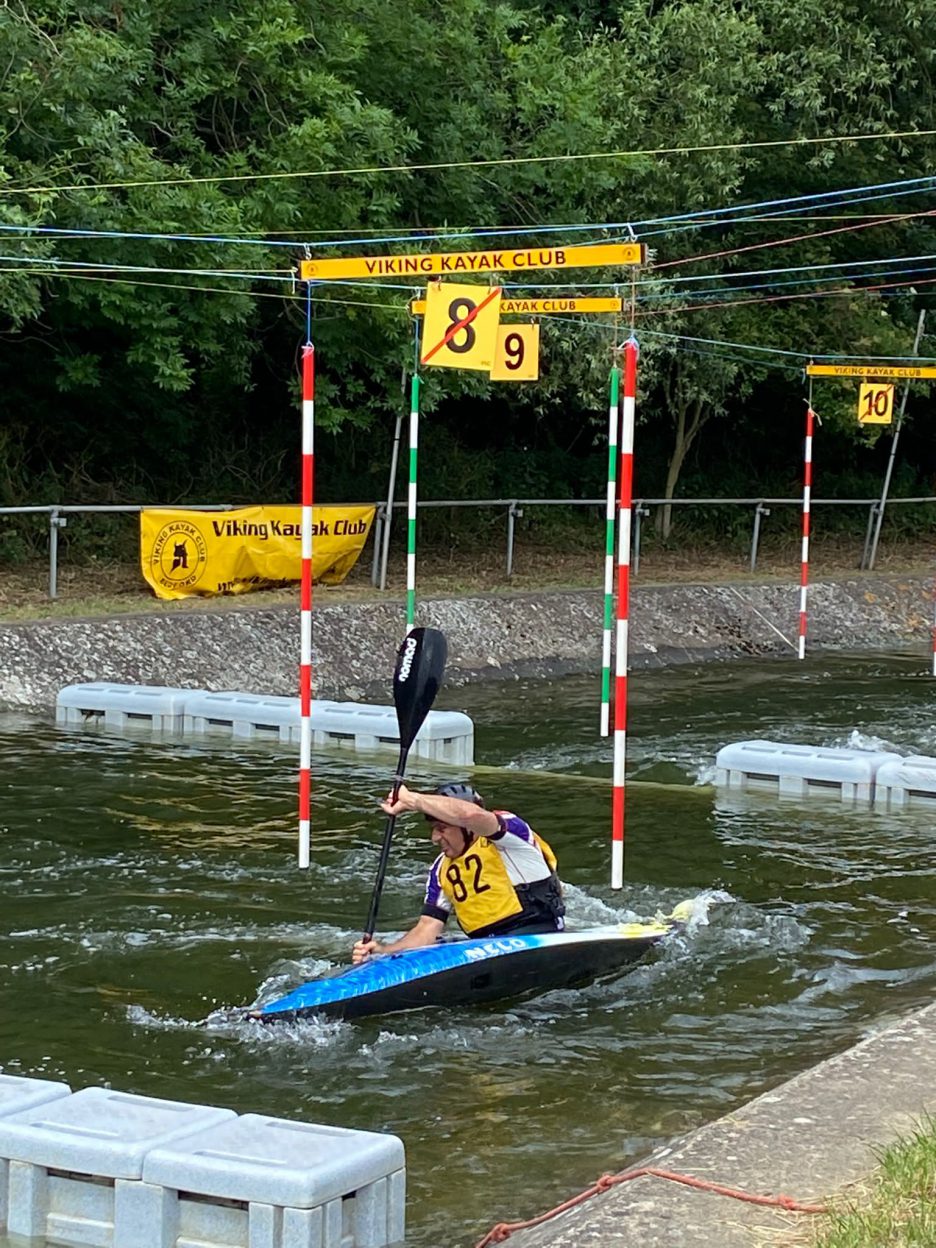 Sunday also saw the Division 3 Debut of Aditya Ravichander, who came 25th and earnt 50 points, ranking him 109th.
Victoria Moore, paired up with Richard Moore for the C2 Mixed Doubles and came third over all, picking up 34 points, which would place them 25th in national rankings.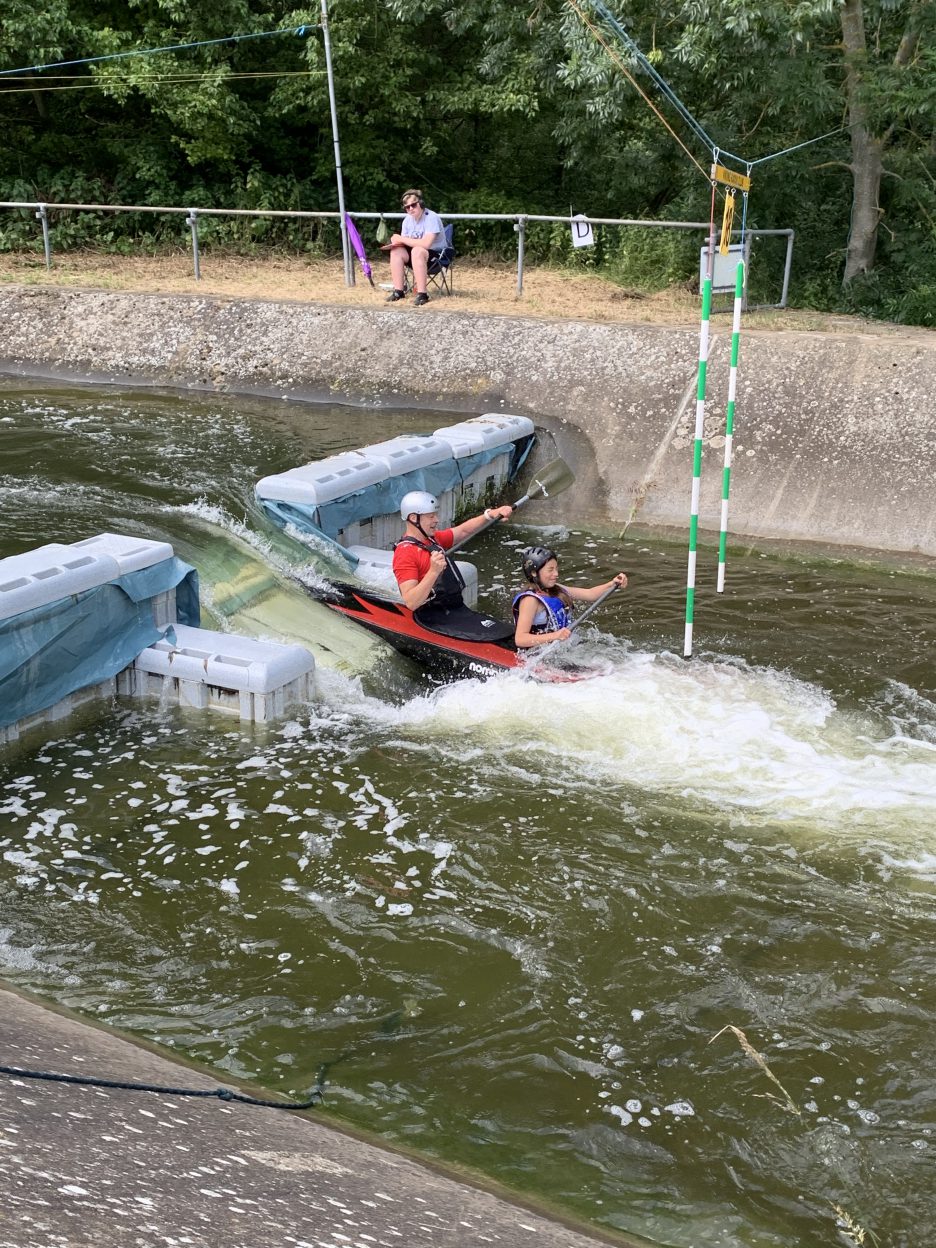 Interested in trying slalom? Why not get in touch, call 07951 770241 or email; slalom@thesharks.org.uk.
Published 24th June 2022