Fun, Fitness and Competition
Slalom canoeing is a sport for all, easy to get into and lots of fun to take part in. Entry level events can be on flat water or slow moving water and are an ideal way to learn new skills, to take part in an activity which will help you get fin or stay fit in a fun environment.
The Sharks are keen for new members to take up slalom, we already have several paddlers who are establishing themselves in the national ranking system and there is no reason why you should not join them.
We hold regular training sessions at Harefield, during the Winter months (November – end of March) they are on Saturday mornings at 10am, as you improve you will also get the chance to train on the more challenging water at Shepperton.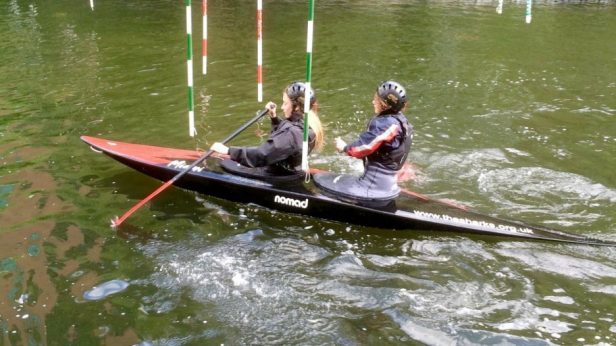 During the Summer months (April – October) we train on a Monday evening and are going to introduce a Thursday evening session. We have some very good slalom coaches and go to many competitions all over the UK. We provide all the kit, so all we need is you.
For more information call Neal on 07951 770241, or email: canoeing@thesharks.org.uk.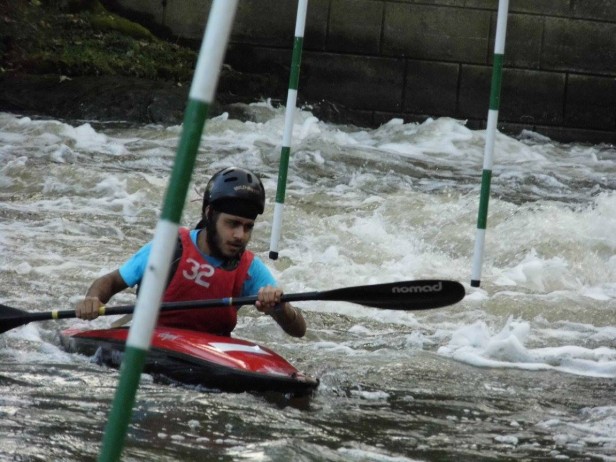 You can start to canoe at other locations, we hold sessions at Osterley Park, Southall Activity Centre and Hillingdon Leisure Centre as well as at Harefield.