Quietly getting on with things
Not a headline shattering month but none the less a lot going on in the background, helping us build on our achievements.
Published 6th September 2021
Cardington Slalom saw two new members join our Slalom Team, Matteo Lemon and David Spikings, Rick Moore was in winning form again.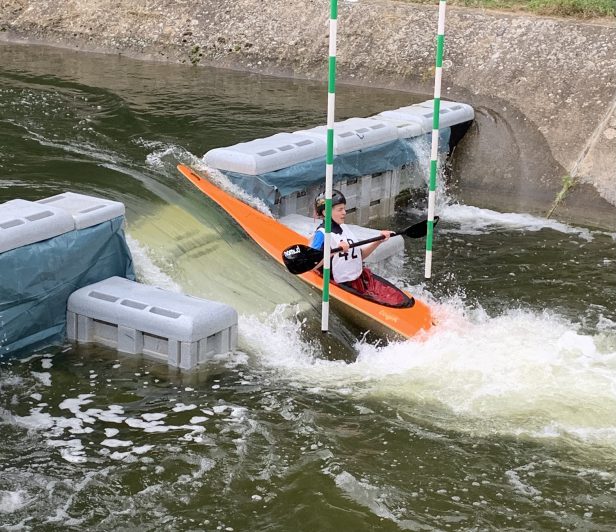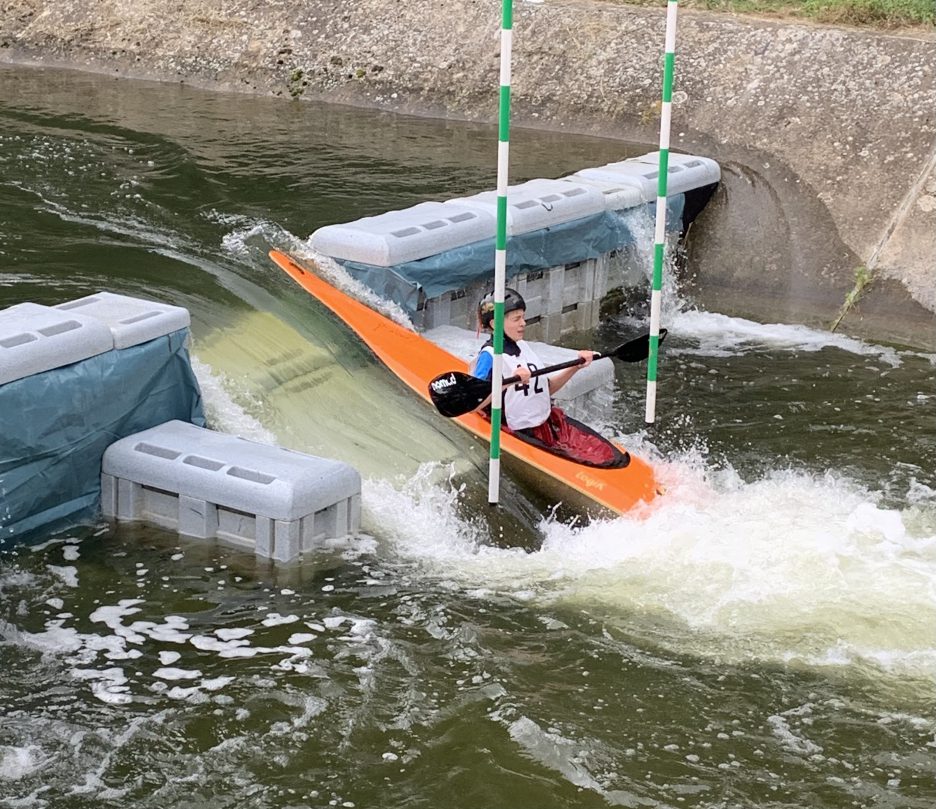 With Schools returning, we started sessions at Three Bridges School both core time PE and after School Club.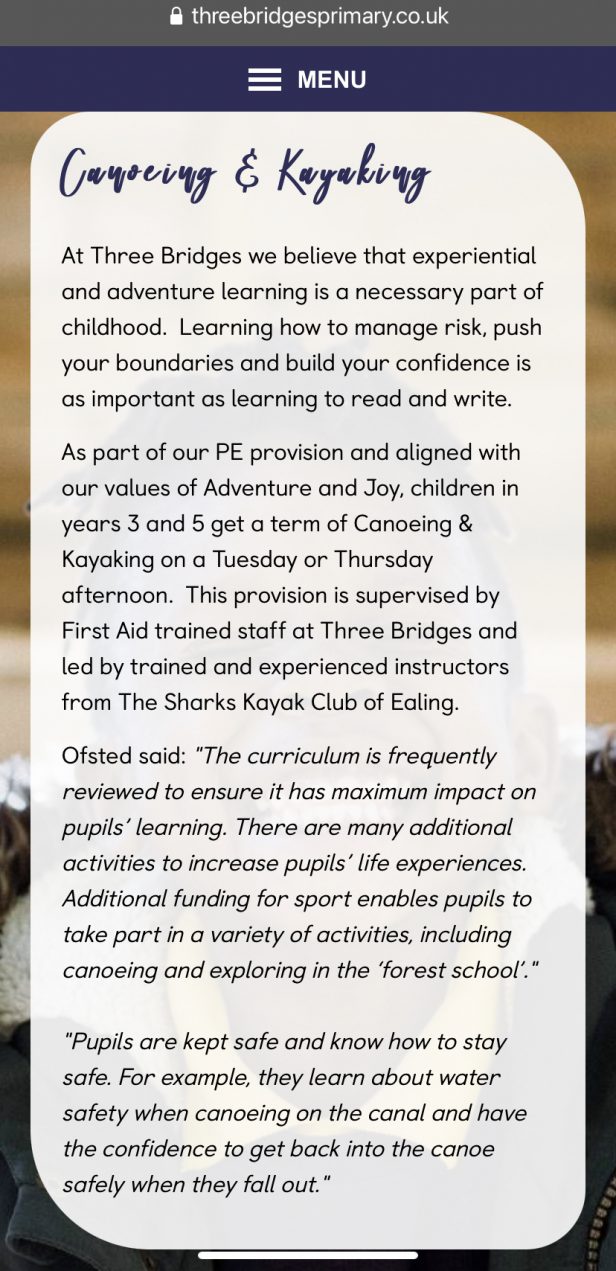 We are also working with other local schools and hope that 2022 will see more local schools having canoeing on their curriculum.
After our untimely eviction by Catalyst Housing from the Undercrofts (despite them getting near on half a million pounds to build us facilities – we will ask what is happening to the money and we will ask Ealing Council to take them back from Catalyst as they have reneged on the deal with Ealing Council). We have had very positive talks with Three Bridges School and we are investigating the possibility of establishing permanent facilities on their site. We will give updates when we have some more news.
Published 23rd September 2021.
We ran free come and try it sessions at Harlesden/Park Royal, NW10 as part of the London Design Festival, they were well attended and we have picked up a few new regulars from those sessions.  We have no pictures from these events as we never take pictures when we work with other partners, as we fit in with their policies.
We are also having on going talks with the Old Oak Common and Park Royal Development Corporation, regarding the future of The Sharks in Harlesden/Park Royal and things are looking very positive, discussions have been around improving facilities, leading eventually to a permanent building and home for the Club, as well as how we reach out to more people and replicate the numbers we get elsewhere, working with Schools, employer, community groups etc. The future looks good, we will of course keep you updated.
Talking of future facilities, we have been in discussions with Barrett Homes and are very confident of brining new facilities online at the old Nestlés, now know as Hayes Village at Easter 2023. More details to follow, but exciting times.
Harefield continues to grow as more and more people are coming to sessions there, again we have big plans for Harefield moving forward.