The Sharks have Signed up
The Sharks are proud to announce that we are the first Canoe Club to sign up as a Participants in the United Nations; Sports for Climate Action Framework.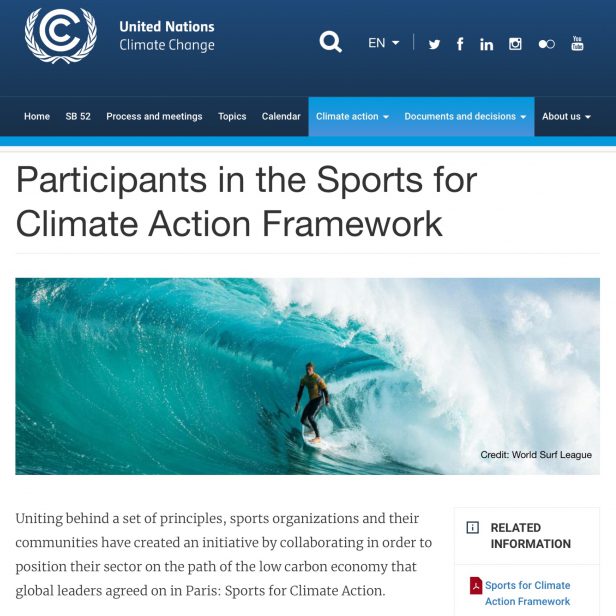 We are all affected by Climate Change and we need to act. We have all seen the catastrophic effects of freak weather conditions, the flooding so regularly hitting us! Canoeing is affected by these conditions probably more than most sports, so many events have been cancelled or abandoned due to flooding in the past few years and as irritating as that maybe it is minor compared to the lives lost, lives ruined, homes and businesses destroyed.
As a Club were are committed to putting Climate Change Action central to our decision making process, and agreeing to and adhering to the five principles.
The participants in the Sports for Climate Action Initiative will commit to adhere to the following five principles:
Principle 1: Undertake systematic efforts to promote greater environmental responsibility;
 Principle 2: Reduce overall climate impact;
Principle 3: Educate for climate action;
Principle 4: Promote sustainable and responsible consumption;
Principle 5: Advocate for climate action through communication.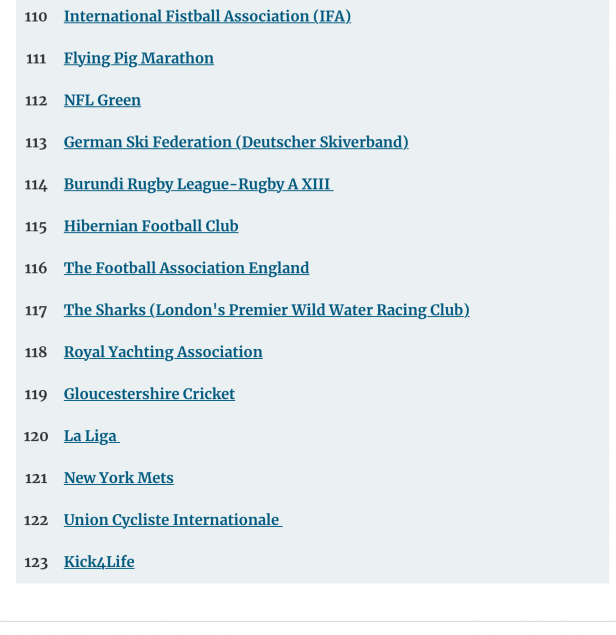 We are also asking all our members to think about what they can do not just in their personal lives, but also in their professional lives. I f you can Haley make changes to the way your employer works, that may have considerable positive impact. Principle 3, Educate for climate action, applies to us all, we can all think what we do, we can all look at what goes on around us and seek to improve, we can lead by example and we can highlight issues and make suggestions.
We would also like our members to make suggestions we can undertake to promote any of the above principles, we will consider climate impact on all our corporate decision making, aiming to reduce our Climate Impact in our activities and operations.
We are proud of our partnerships and it is great to see on of our major partners, The National Trust leading the way at Osterley Park, whom have installed heat exchangers to cut their environmental impact. The National Trust also use compostable cups for their takeaway coffee.
If we are to be successful in this we need a two way dialogue and want your input on what we can do, we are also looking for somebody to look at our environmental impact, so we can learn and improve. So please do get in touch: 07951 770241 or email: canoeing@thesharks.org.uk.
The list of signatures in order of signing up.
1Kyoto University Football Club
2Kyoto University American Football Club Gangsters
3The 2020 Tokyo Organising Committee of the Olympic and Paralympic Games
5Sano High School Rugby Club
6Tohoku Ice Hockey Club Co., Ltd. (Free Blades)
7Ventforet Yamanashi Sports Club Inc. 
10International Olympic Committee
12International Federation of Association Football (FIFA)
15Union of European Football Associations (UEFA)
16Fédération Française de Tennis, FFT
19Electric Marathon International
23International Climbing and Mountaineering Federation (UIAA)
25International Triathlon Union (ITU)
26AEG Cycling
Amgen Tour of California
29LA Kings
31University of Colorado Athletics Department (CUAD)
32International Ice Hockey Federation
34Beijing Organising Committee for the 2022 Olympic and Paralympic Winter Games (Beijing 2022)
36United States Tennis Association (USTA)
37National Basketball Association (NBA)
38International Federation of Equestrian Sports (FEI)
39SailGP
45Golden State Warriors of the National Basketball Association 
46Erakor Golden Star Football Club
48Waste Management Phoenix Open
50All England Lawn Tennis Club (Wimbledon)
52Marine Corps Marathon Organization
53Bank of America Chicago Marathon
55International SAMBO Federation (FIAS)
56IMOCA
59Clube Atlético Tubarão SPE Ltda
60World Rowing Federation FISA
62International Rafting Federation
65Grandma's Marathon-Duluth, Inc.
67New York Road Runners (NYRR)
68International Ski Federation (FIS)
70International Orienteering Federation (IOF)
73Youlden Parkville Cricket Club
74International Golf Federation (IGF)
75The Portland Timbers and Thorns FC
78The European Obstacle Sports Federation
81Global Association of International Sports Federations
82FEDERAÇÃO PORTUGUESA DE JUDO
84Federação de Campismo e Montanhismo de Portugal
86Sacramento Running Association
87German Ski Instructors Association
89World Masters Athletics Championships in Toronto
94EPCR- Heiniken Champions Cup
96International Paralympic Committee
97International Floorball Federation
99International Skyrunning Federation
100German Football Association (Deutscher Fußball-Bund)
101FIA-federation internationale de l'automobile
103Professional Squash Association – PSA
105Birmingham 2022 Commonwealth Games
108Federation Francaise de Rugby (France 2023)
109Formula 1110International Fistball Association (IFA)
112NFL Green
113German Ski Federation (Deutscher Skiverband)
114Burundi Rugby League-Rugby A XIII 
116The Football Association England
117The Sharks (London's Premier Wild Water Racing Club)
120La Liga 
122Union Cycliste Internationale 
123Kick4Life