Come a long and try something different
From Thursday 19th September, The Sharks will be introducing a Canoe Polo session at Havelock in Southall. Meeting on the Green along Havelock Road, UB2 4GG at 4pm.
Canoe Polo is a ball game played in kayaks, with five players on each team. It is fast and furious, takes skill and is very different from anything else you will have tried!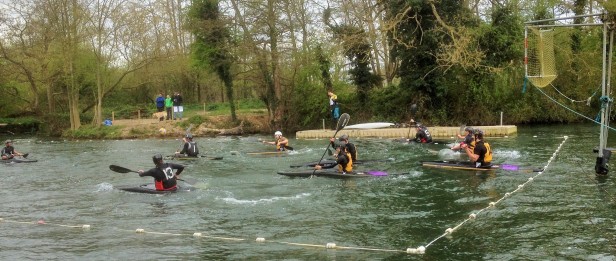 We will be running these sessions till the end of October, when after which we will switch too weekends. Details will be published on our Website.
You do not need any experience, or even need to be able to canoe of kayak as we will teach you from the beginning. However, if there are some experienced players out there, we would love to hear from you. And equally if you are already a canoeist but want to try Pole, get in touch.
Cost will be £5 per person for an hour. For more information contact: canoeing@thesharks.org.uk or call 07951 770241.
The Sharks have played before and we want to get a new team for 2020, we want players of all ages, both male and female. Are you up to the challenge?
This session is in addition to our regular racing sessions, which beginners are also welcome to attend on Tuesday evenings at Havelock in Southall at 5pm.