Lots of Paddling, Lots of Fun
During the School Holidays we had over 350 people on the water at different venues on different projects. The Sunny Weather Brought the crowds to Osterley Park where we had 221 paddlers.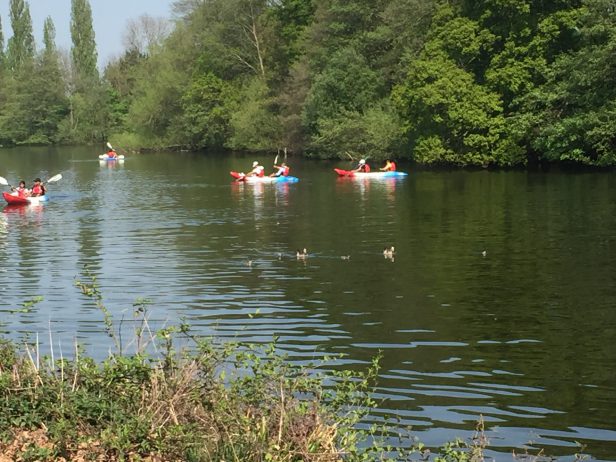 Especially nice to be paddling with this family swimming alongside us. What not come along and join us at Osterley Park at the weekends?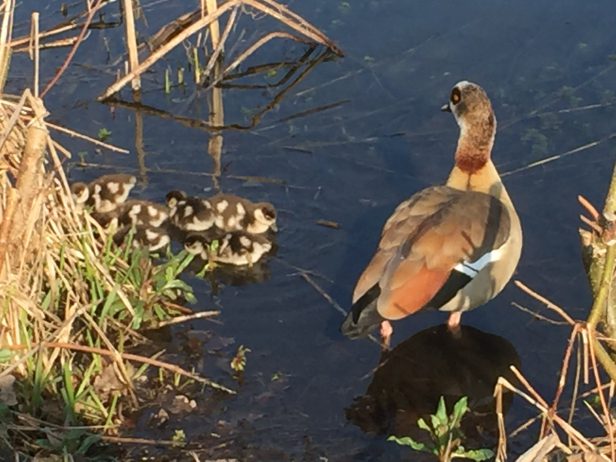 We had 43 people paddle at Havelock in Southall in our come and try it sessions with Catalyst Housing. Which was a very good attendance in what was not great weather.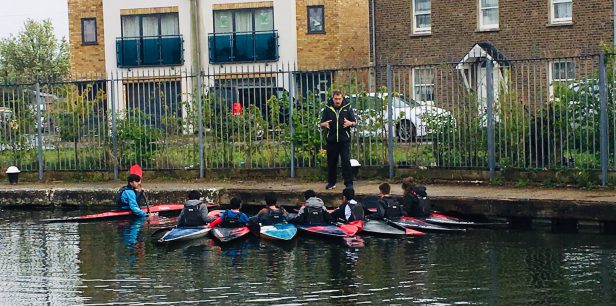 This is the beginning of a great programme which will see us establishing a racing section at Havelock in the next few weeks. Havelock Sessions in Southall are Tuesday evenings from 5pm. They still only cost £5 per person. For more details please contact 07951 770241 or email canoeing@thesharks.org.uk. More sessions will be coming soon, as we develop an exciting new project.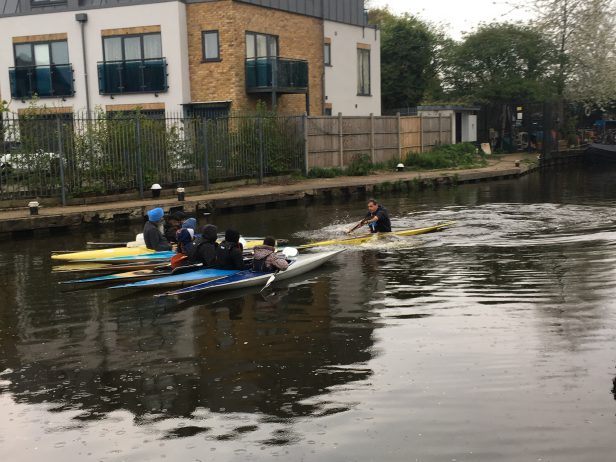 We had 35 people turn up to our Come and Try it session on Frays River in Uxbridge, which was run in conjunction with Thames 21.  This is a fun section of River near Fassnidge Park and Rockingham Recreation Ground, which we hope to use more often.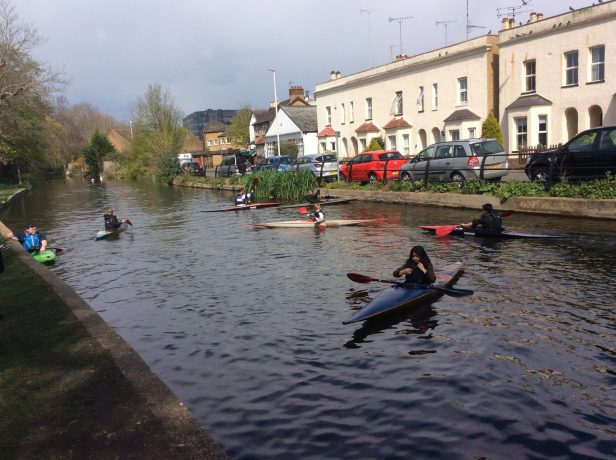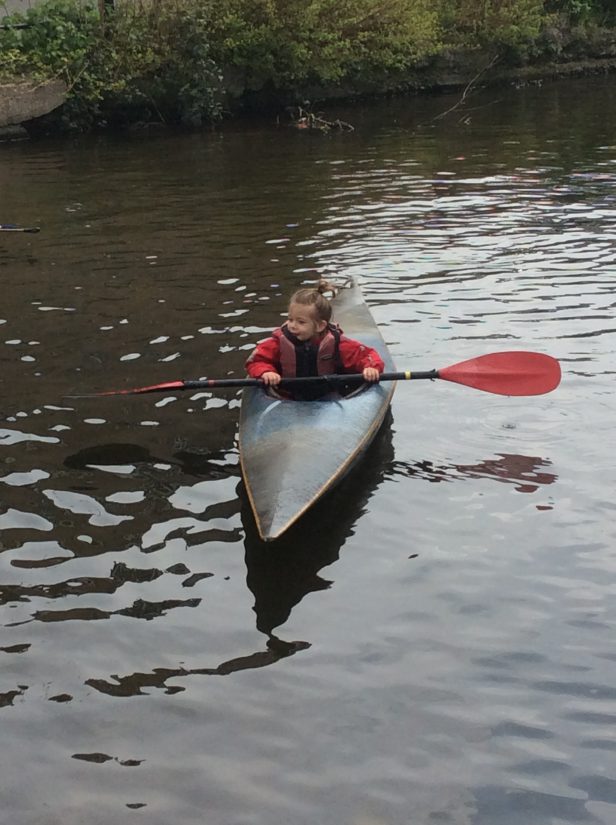 We had 38 Scouts and Cubs from the 5th Hanwell, on the canal at Southall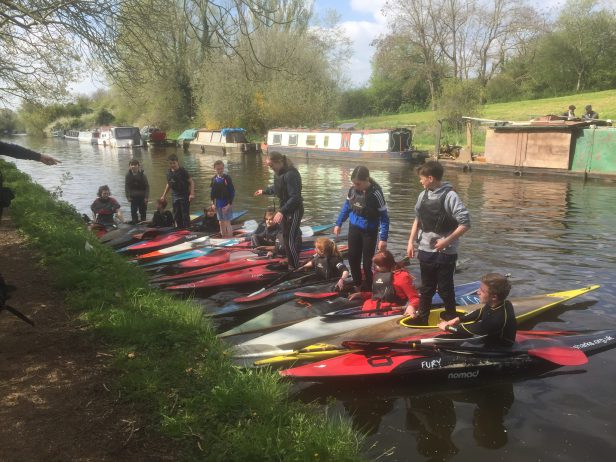 If you would like us to do a session for your group, club etc, why not give us a call on 07951 770241, or email: canoeing@thesharks.org.uk.
We also had 20 people at our regular sessions at Harefield, for slalom and River Racing.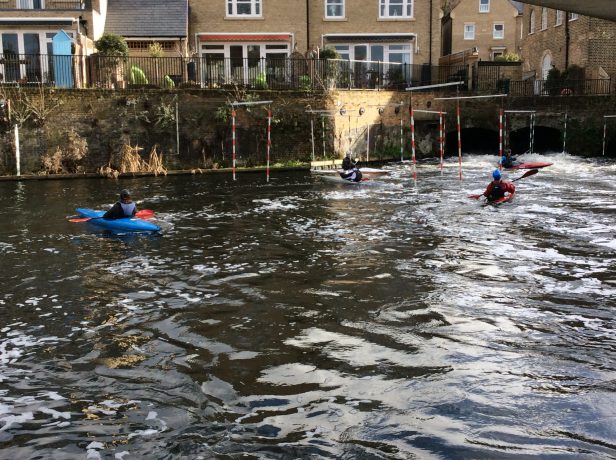 In addition to our regular sessions we also attended a Wavehopper Race at the Nene White Water Centre.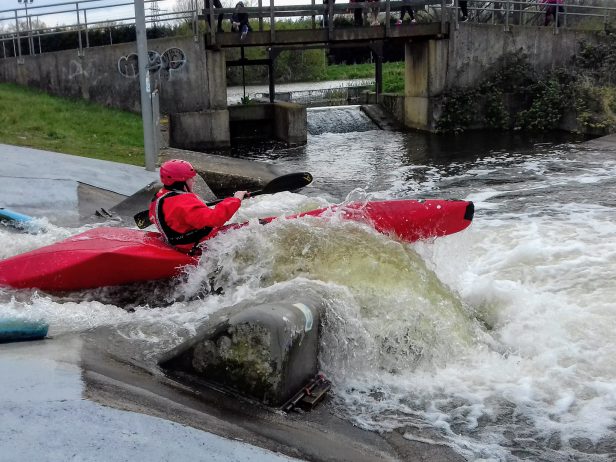 Thank-you to everyone involved in helping us to put these activities and and to everybody who took part and help make Easter such a fun time.