Rick More
Rick is racing again at Llandysul this weekend, intending to stretch his lead at the top of the Veterans League, This weekend's event is a Division 2&3, so more points available.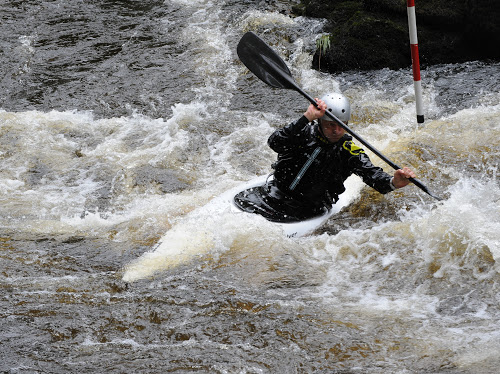 As well as leading the National Veterans League, Rick is our Slalom coach, based at our facilities at Harefield. Why not come along, join in the fun and get some top class tips on from our very experienced coaching team.
For more information call 07951 770241 or email: slalom@thesharks.org.uk.
Many thanks to Llandysul Paddlers for hosting the event,