Debute for Nicole in Marathon
Ten-year-old Nicole Dosanjh will be making her debut in ranking Marathon Kayaking on Sunday at the Elmbridge Marathon, marking The Sharks Return to Marathon after a gap of two years.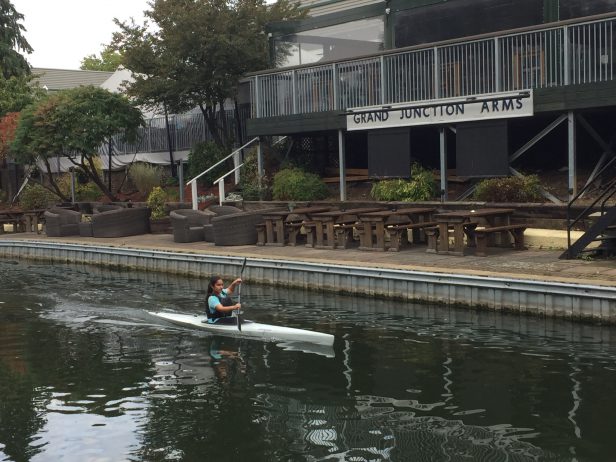 Nicole is a pupil at Featherstone Primary School in Southall and started canoeing at the after-school club run in conjunction with The Sharks. She will be racing in Division 10 (entry level for under-12s) at the race taking place on the River Thames.
Nicole regular attends the sessions held at Southall every Tuesday at 5pm, she has previously raced in  races the friendly races the Club has hosted at Havelock and NW10. Why don't you come along to our sessions and join in the fun and next time it will be you racing for The Sharks.
For more information call: 07951 770241 or email: canoeing@thesharks.org.uk.