Mini-Marathons at Havelock
The new mini-marathons at Havelock are underway and although a small turn out today there were some good performances and we will keep them going throughout the Winter and by next Spring we will have some star paddlers racing at ranking events.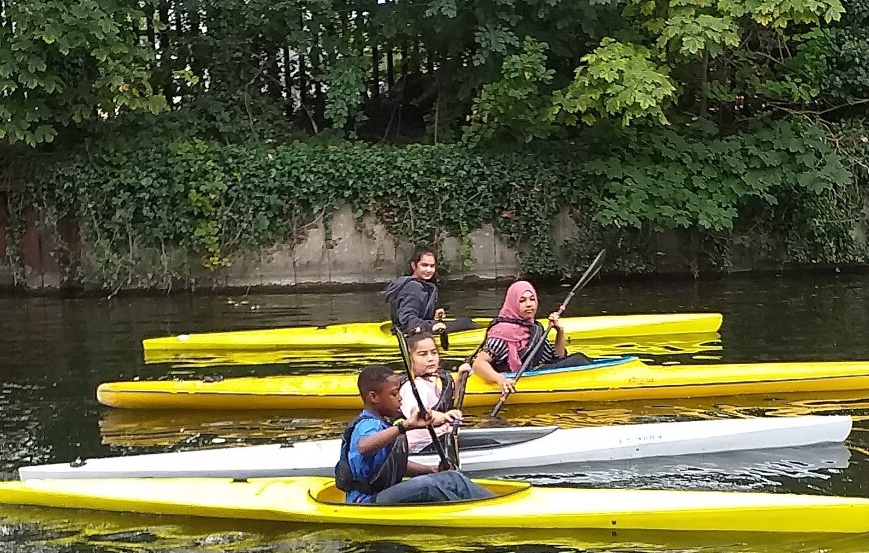 The youngest paddler today was 7 years-old Jibreel, who attends North Primary School in Southall he raced in the short-course of 1.5k and took 28 minutes and 5 seconds, this is the furthest he has ever paddled, so well done.
The next youngest was Camila from Three Bridges Primary School (8 years-old) who completed the 1.5k course in 15:59,  6 minutes and 39 seconds faster then when she raced in July. Well done Camila.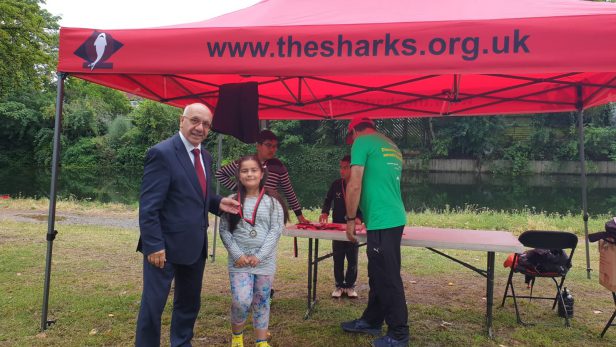 Ten-years-old Nicole from Featherstone School was the fastest paddler in the 1.5k race, winning in a time of 11:18, a little slower than her previous best of 10:34.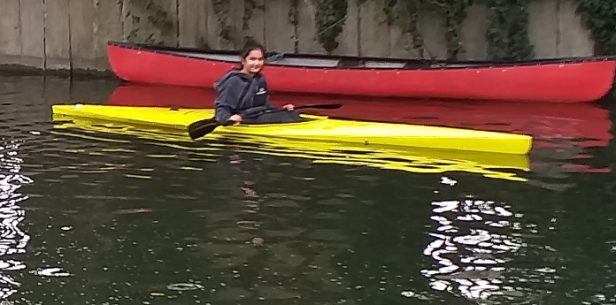 Alistair, also 10 years-old, from Havelock School was the fastest boy in the race with a time of 11:57, this was the first race he has done.

Also racing for the first time was 12 years-old Haffa, although local to Southall, she attends Herschel School in Slough and her time was 13:55.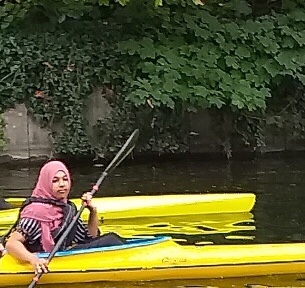 In the 4k Race the first paddler back was The Sharks under-23 paddler Adam Stewart whose time was 24:46.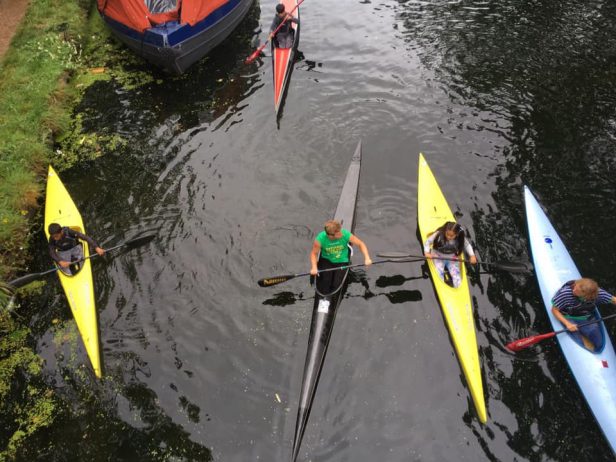 Second place and first Master was Martin Shirley from Putney Bridge Canoe Club whose time was 27:31.
Many thanks to those who turned up to paddle, support racers and help with organisation. The next race at Southall will be in October, we will be hosting an event at NW10 on Sunday September 22nd, for more information email: marathon@thesharks.org.uk or call 07951 770241.
Interested in taking up Marathon Canoeing or just wanting to learn to paddle? Then get in touch or just turn up to one of our sessions. Every Tuesday at Havelock in Southall, Thursday in NW10 and Slalom Sessions at Harefield.