The Count down is underway
Till The Sharks  return to Osterley for Paddling in the Park
And this year it will be better than ever.
Sunday sessions will start at the beginning of April and Saturday sessions on the first Saturday in May.
On Sunday there will be the usual open family session between noon and 4pm as usual, there will also be open sessions on Saturdays with the addition of extra sessions for those who want to take paddling to the next level.
We will offer:
Lessons in technique so you can learn to paddle in a better way and get more out of the sport and maybe try some competitions.
Training sessions, to help improve fitness whilst having fun and if you decided to try competitions, then you will be better and faster.
We will also be hosting some fun events at Osterley Park, so that you can try some competitions in a fun friendly environment.
We will be able to offer Racing Sessions, enabling you to take part in Sprint races, Marathon races and Wild Water Races, for those who want to try something different.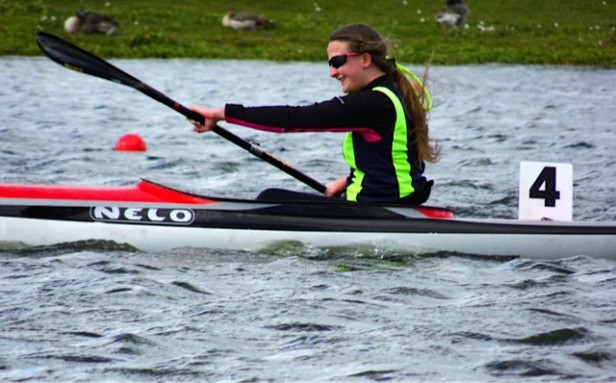 The opportunity to take part in slalom, first of all flat water slalom and then as you gain more experience we can provide the opportunity to paddle on moving water.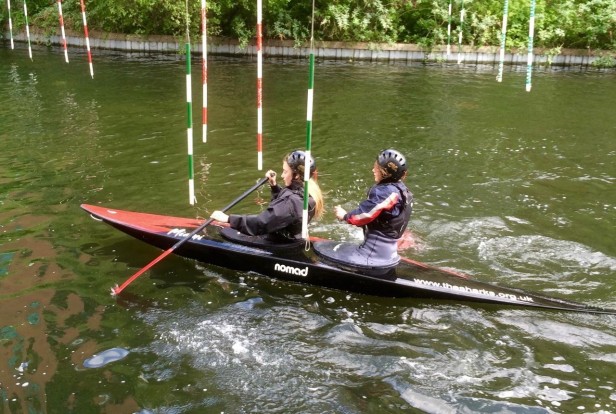 The Sharks have the facilities, the expertise to take you on the journey of fun, fitness and activity. We will provide all the kit you need. For more information email osterley@thesharks.org.uk or call on 07951 770241.
During the Winter; The Sharks hold training sessions at Southall Activity Centre (Sac), Longboat Row, Cranleigh Gardens, Southall UB1 2BE, where we concentrate on racing. Water based sessions take place on Sunday morning at 10am. We host slalom sessions at The Coy Carp, Coppermill Lane, Harefield, UB9 6HZ in Saturday mornings at 10am. For more information contact Neal on 07951 770241 or email canoeing@thesharks.org.uk.
We also do FREE winter sessions at Sac on a Wednesday , where we do a variety of exercises on our paddling machines and other land based activities that are canoe related. These sessions start at 5pm and you can join in at any time.
There is also the Osterley Park Run on Saturday mornings, which are an excellent way to get fit and stay fit, ensuring that your canoeing experience will be even better.
The Sharks are working with the National Trust at Osterely Park aiming to create a successful canoe  club based at Osterley Park and by Winter 2017/18 we hope to have all year round sessions at Osterley Park, providing opportunities, for recreational and competitive paddling, for families and individuals of all ages.
The Sharks and the National Trust are working in partnership, if you would like to join the National Trust, you will be helping our partners and also be giving your self access to free parking at Osterley ad other National Trust Venues ans well as access to some fantastic properties and places to visit.