Let's Go to Cardington Slalom
What are you doing on Saturday 9th and 10th of June? Why not come and have a fun weekend at Carding Slalom, just outside Bedford?
The slalom is a national ranking Division 2, 3 and 4 (entry level) slalom and is suitable for anybody who has paddled at Harefield of Shepperton. The course was built as the first artificial course in Britain and is a very clever use of a flood relief channel. There is a nice flow along the course to make it interesting.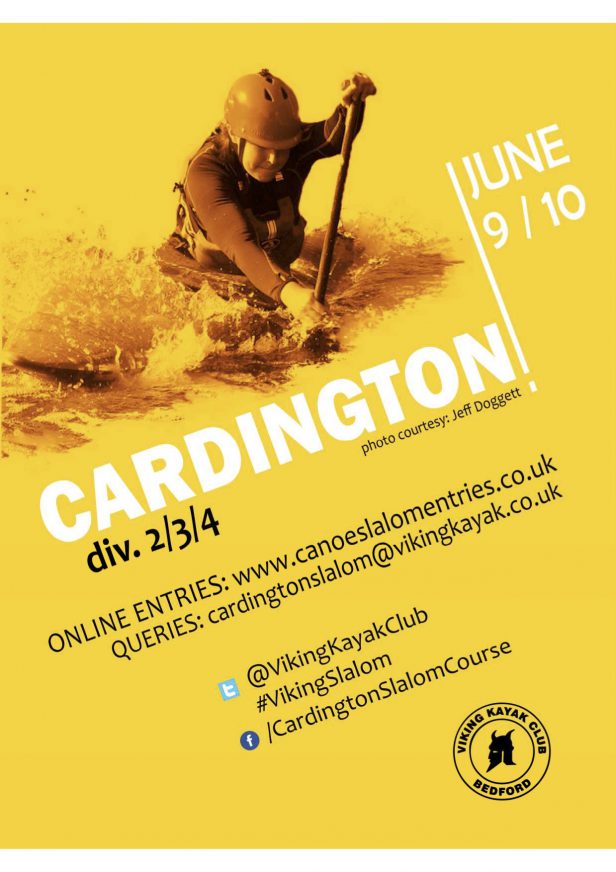 Details of the event are available online by clicking here.
To enter the event follow this link.
For more information about this event, contact Neal on 07951 770241 or email neal@thesharks.org.uk.
The site is in a country park, there are facilities for camping, refreshments available on site, it is a great event run by a Viking Kayak Club. The Sharks will be onsite from Saturday morning util the end of the event on Sunday. You can enter either day of both days. The competitions are two completely separate events you can do one or both.
The Sharks regularly enter this event and have had some good time there in the past:
www.thesharks.org.uk/cardington-september-slalom-report
www.thesharks.org.uk/cardington-results-june-2017
www.thesharks.org.uk/results-from-cardington-show-the-growing-strength-of-the-shark-team
Some pictures from past events: