Great entry level races
These races are suitable for anybody who can paddle 3K, so why not give them a try, they are great fun, on a nice river with flow to help you, no rough water and no rocks. An ideal place to start River Racing.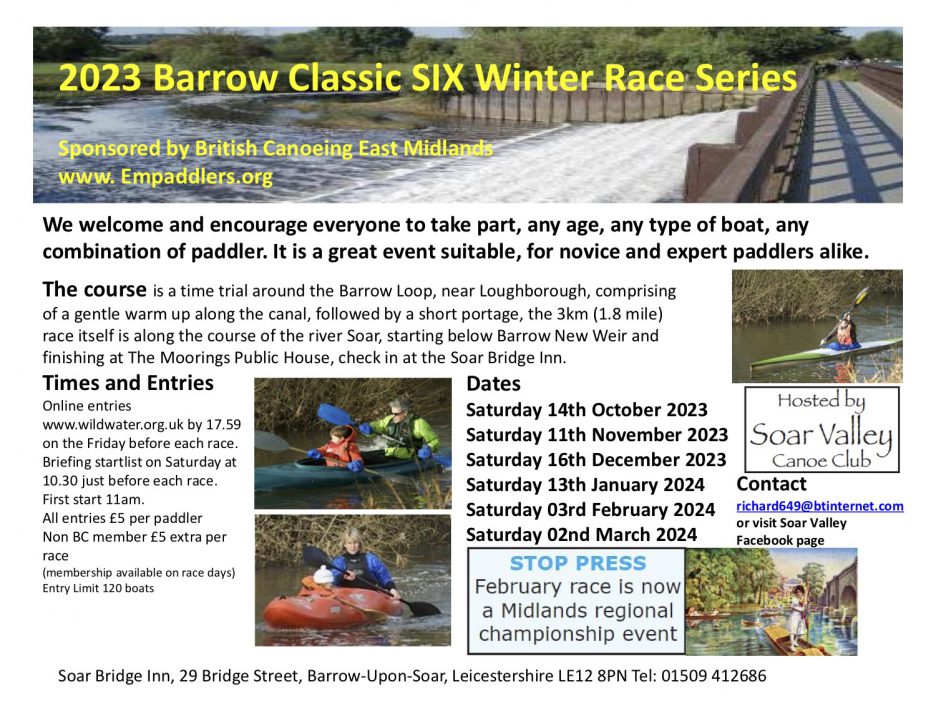 The Sharks attended these races last season, and had a lot of fun and got people trying something different. The races are relaxed and an ideal place to start Wild Water Racing. The races can be done in any boat, slalom or Wild Water Racer, so suitable for all our paddlers. Although we would like to get as many as possible into River Racers, so we will be making them available at all our sites in the next few weeks.
The Barrow Race takes place at Barrow-on-Soar, just outside Loughborough, it is about 120 miles, just over two hours drive. The address is: Soar Bridge Inn, LE12 8PN. Entries cost just £5 per person. After race refreshments are available in the plethora of coffee shops in Loughborough.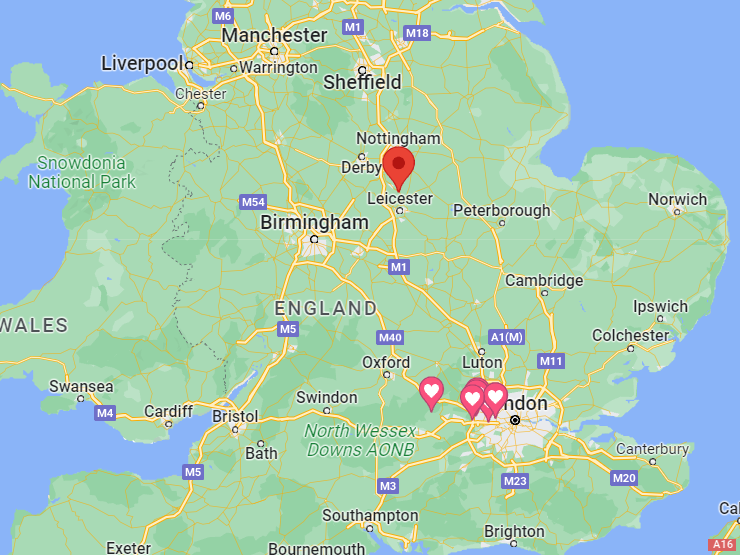 To access the race course we paddle a short warm up along the Canal, we then portage into the River and race back to where we got in. Logistically beautiful!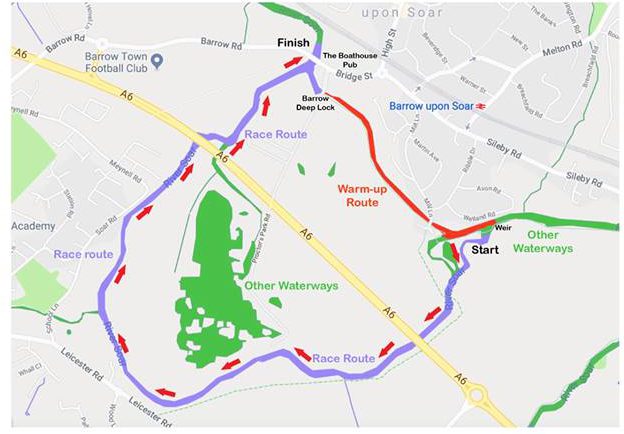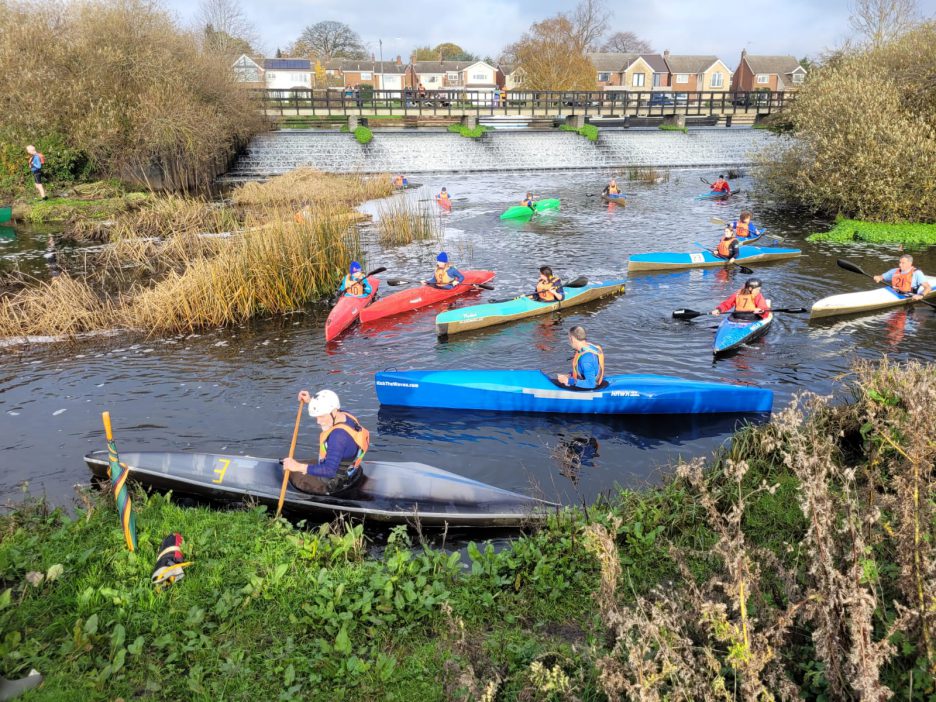 Interested? Want to know more? Then contact us: 07951 770241, or email: neal@thesharks.org.uk.
Published 6th September 2023