Monday & Thursday 5:30, Sunday 10:30
Hooray, the clocks are springing forward and we can resume evening sessions at Harefield. From Monday 28th March we will be holding sessions on Monday and Thursday evenings. For more information call 07951 770241 or email: slalom@thesharks.org.uk.
We meet at Troy Lake, the home of Rickmansworth Sailing Club, Troy Lake, WD3 9YB. The site is adjacent to the River Clone and Grand Union Canal, to access the Club by car; approach from A412, turning between Denham and West Hyde, signposted for Rickmansworth Sailing Club. Turn Left at the small MOT garage and, once passed the Marble and Granite Centre, drive along the track for 500m to the sailing club.
Alternatively you can walk down from the Coy Carp along the tow path and turn right just after you cross the bridge over the Troy Cut., follow the footpath till you get to the track and the Saining Club is on your left.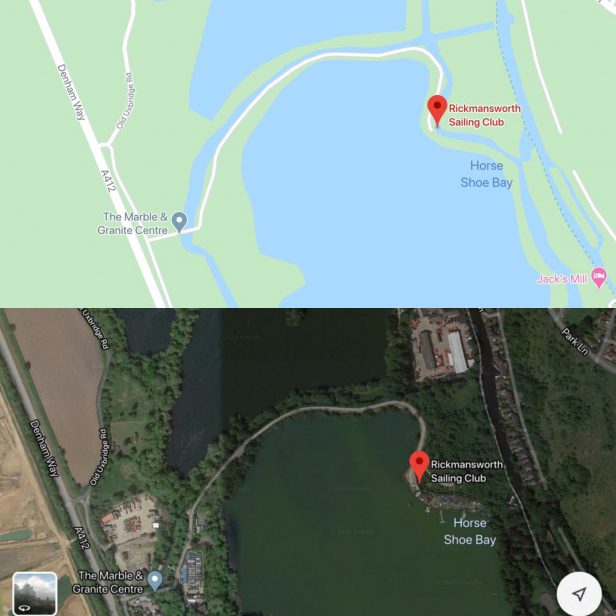 From the sailing club, we kayak up the canal to our slalom site opposite the Coy Carp pub. There is whitewater from sluices entering the canal in a wide weir pool, with permanent slalom gates for training.
Our slalom sessions are led by our specialist Slalom Coach, Rick Moore. We are gradually building up a great team of paddlers with a wide age range and different abilities. We teach beginners and re always ready for new members. We can provide you with all the kit you need, so now is the time to give it ago and have some fun.
For more information call 07951 770241 or email: slalom@thesharks.org.uk. When you start we can add you to our WhatsApp group so you can keep in touch and we can keep you informed of the latest news.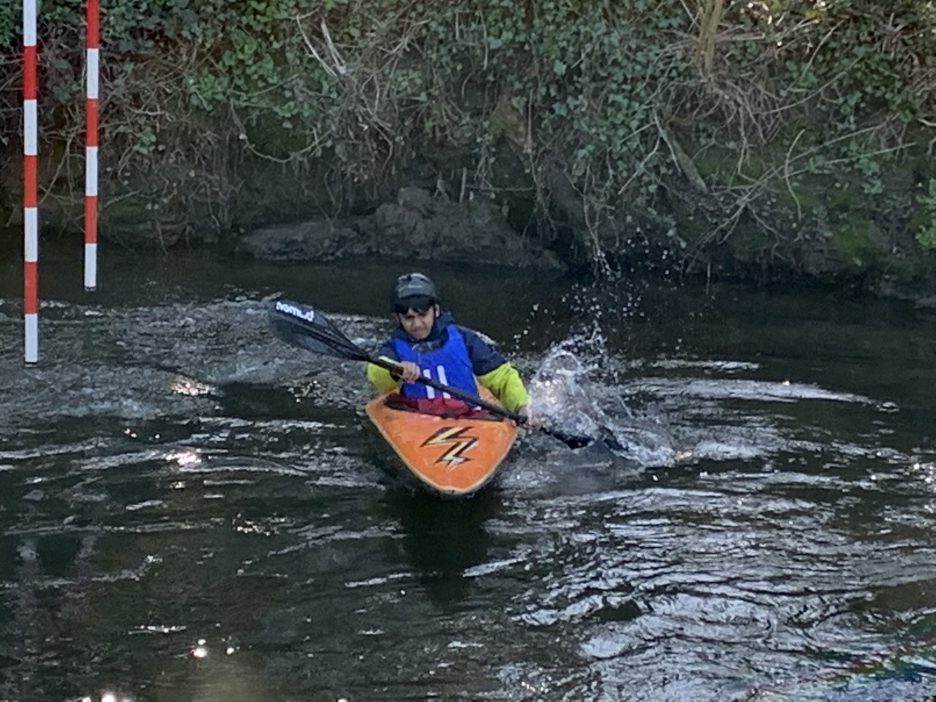 Keep up to date with all our slalom news, and race reports.
Published 25th March 2022