Changes to times and Location
Please note the following changes to times and sessions in Southall take affect from Tuesday 27th July.
Tuesday from 5pm
There will be no more Thursday sessions until further notice, we will hope to re-instate these as soon as possible and hopefully in the Autumn. Please see below for full explanation. However, paddlers are welcome to attend our Thursday (and or Sunday) sessions at Harlesden, or indeed our sessions at Harefield.
We will continue with two sessions one at 5pm for less experienced people and 6:15pm for those in racing boats. For more information please call 07951 770241 or email: marathon@thesharks.org.uk. Session cost will remain just £5 per person.
We will also go back to meeting on the green between Havelock Road and the Canal, Post Code UB2 4GG for Sat Nav.
We have moved back to Three Bridges School, due to our lease not being renewed on the Undercrofts (the management of the Undercrofts has been transferred from Ealing Council to Catalyst Housing and they have chosen not to renew the lease). We are, as always very grateful to Three Bridges School, whom have been very supportive of us and the community over the years. We are working with them to establish a long-term canoeing (plus) facility that Southall will be proud of.
However, the short-term logistics of operating from this site are more difficult and involve more preparation time by our coaches. In order to make this easier for everyone concerned, it would be helpful if you could let us know when you are attending sessions via the Southall Paddlers WhatsApp Group. This will ensure we have the right boats and kit available for you when you arrive.
The Sharks are committed to Southall and to building a great Canoe Club for Southall to be proud of. This is just a temporary blip in our plan and we know with the amazing support of the people of Southall, this will make us stronger, it will galvanize us into action and show a determined winning streak to be simply the best!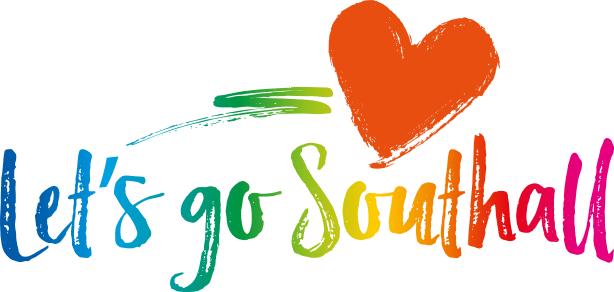 In addition to The Shark sessions, we will be running Tuesday afternoon sessions in partnership with Let's Go Southall during the Summer Holidays. These sessions are ideal for new comers to the sport and for families. These sessions need to be booked via Let's Go Southall, email:  activity@accteams.uk or call 07596 315649.
The bit below
As stated above, we have had to move out from the Undercrofts (garages) in Willowbrook Road. We had entered into an agreement with Ealing Council to work with partners to bring back into use this dead space. We envisaged and agreed a piecemeal development at the site, starting off with developing storage facilities and then changing rooms with Showers and toilets etc.  We (The Sharks) even secured funding from Sport England to provide the changing rooms – however, to meet the requirements of the lease we transferred this funding over to Ealing Council. Our next development phase would be to provide a community Gym/Room space to enable us to engage with the wider community to run land based sessions (during the Winter) with our paddling machines and to have a coffee shop to help generate income to keep our prices down.
Catalyst Housing who were very supportive of our  ideas and very helpful were also involved from the beginning. They applied for, and were successful in getting, a grant from the Mayor of London's Good Growth Fund as part of the Open Havelock programme. Unfortunately at that point, we lost control of the project. Plans were drawn up by an architect, which are not what we asked for nor what we wanted. Despite our representations, it appears that non canoeists know more about how to run a Canoeing facility than qualified  coaches. The project went from being an exciting opportunity to a very stressful battle (and partnerships should not be battles).
What is being proposed will prevent The Sharks from developing as we wish and as we had planned.
We would have developed the site whilst remaining operational, the current plan is we move out, when all the work is done (we have no idea when that will be), but we are being forced out during our busiest period (the Summer) and the time we are dependent on building up reserves to fund us through the Winter. We also need to recruit new members during the Summer months. Asking us to move out now just shows a complete lack of understanding. Like so many organisations, we struggled to stay afloat during the Pandemic and our survival is due to our fantastic staff and now they are saying we cannot trade for the foreseeable future!
Additionally we will have no control over the facilities (that we are told will be given to commercial operators) and therefore no ability to generate income which we need to support the Club, this was a key part of our business plan.
Once the Undercrofts are completed, we will review the situation, but we know the boat storage area will be reduced by a third of what we require.
However, The Sharks are ever optimistic and as stated above, we will find a way through and come out better and stronger.
Temporarily we will move kit to Three Bridges School (and other locations), we have already started to talk with them about the possibility of us having a permanent home on the school site, these discussions are at a very early stage so we cannot provide any details but where there is hope, there is a way. Whatever happens The Sharks will be in Southall, we will develop new plans, better than before.
Thank you for your support and understanding
Fore more information, please speak to Neal Underwood on 07951 770241 or email: neal@thesharks.org.uk.