Every Saturday and Sunday
Osterley weekends are back, from May we will be operating on both Saturday and Sunday from noon till 4pm, last boat on at water at 3pm. We now have a simple online booking system to ensure you can book your place in advance and not need to carry cash.
Come and join the fun on the main lake in Osterley Park, Jersey Road, Osterley, TW7 4RB, situated in the fantastic National Trust Property, west London, with easy access from the M25,  M4 and the A4, Bath Road.
Come along and enjoy the fun, we have single and double kayaks and family canoes (hold up to 4 adults). Online bookings can be made up tis midnight the evening before, if you have not booked you can just turn up and pay.
Sessions times are:
12 noon, 12:45pm, 1:30pm, 2:15pm and 3pm, sessions last 45 minutes, with a minimum of 30 minutes on the water. All sessions must be paid for at least 15 minutes in advance or they may be offered to other people (you can pay on line up till midnight the day before). You can turn up and pay on the day, please make sure you are there 15 minutes before your chosen slot, so we can get you on the water on time.
We can also do exclusive sessions for parties, Scouts or any other type of group, for more information please email: osterley@thesharks.org.uk or call Neal on 07951 770241
 The Sharks are so much more than just a recreation Club at Osterley Park, come along and try it out and if you wish you could take the sport up and try ….
Marathon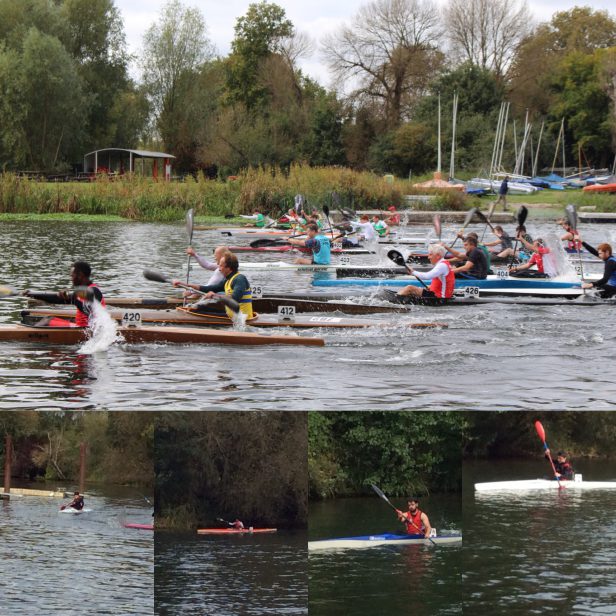 The Sharks introduced their Marathon Racing team in 2017, entering our first ranking Marathon Race on the Thames at Elmbridge; The Club has a number of paddlers who have race Marathon over a number of years and have raced in the Devizes to Westminster canoe Race. Come along, give it a try.
Slalom

The Sharks have a number of slalom paddlers in the national ranking lists; and travel all over the County to events; our main training base for Slalom is at Harefield, but you can come along to Osterley and learn the basics and then when you are ready take up the challenge of slalom. The Club has coaches with international experience in slalom
Last year's London Youth Games Champion in Slalom was a Shark Paddler
Sprint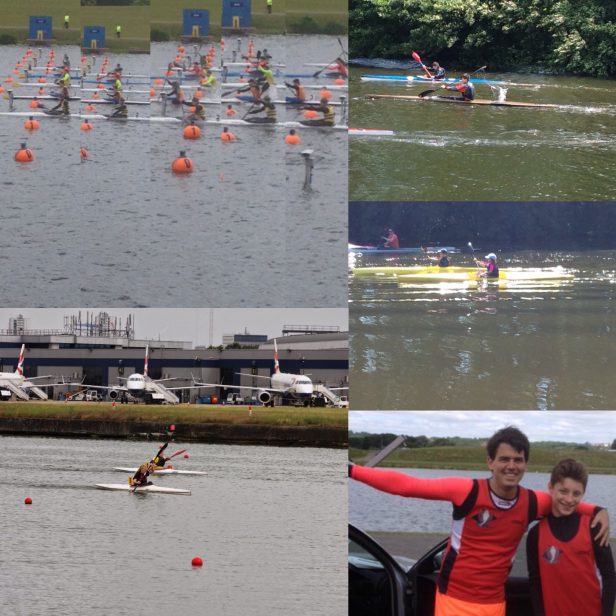 Osterley Park is the ideal location to start Sprint Canoeing, again we have coaches with international experience. We regularly attend national regattas, we have all the kit you require. So what is stopping you?
The Sharks have produce a London Youth Games Champion in Sprint
Wild Water Racing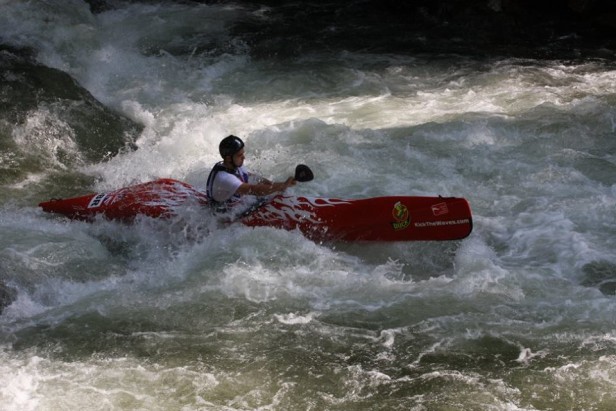 London's top Wild Water Racing Club, which home grown international paddlers; not only do we go to events all over Britain, we have had paddlers race in Germany, Macedonia, Slovenia, France and the USA! What more is there to say? You want the fun, then come along to where the real fun starts.