Postponed  – Division 2 and 3 Slalom
Please note due to severe weather conditions this event has been postponed, it has been rescheduled for October 10th and 11th.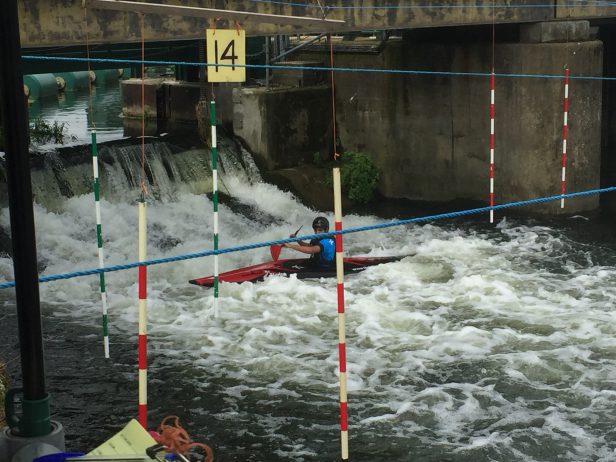 Orton Mere Slalom is run by Proteus Canoe Club and is just outside Peterborough, it is an event that has brought The Sharks some success recently. Last year Khaleel Ziauddin won the Division 3 event to get promoted to Division 2 and Alex Aldred was runner up and was promoted soon after.
The site is about 90 miles from Harefield and should take less than 2 hours to get to.  All of our ranked paddlers are eligible to enter this event and entries can be made online at: Slalom Entries.
The event is a double event, one on Saturday 7th march and one on Sunday 8th March. There is camping on site and there are other accommodation options nearby.
Interested in slalom? Why not come along to one of our sessions on a Sunday morning at Harefield, or give us a call on 07951 770241, email: canoeing@theSharks.org.uk. We are always open to new members, slalom is a fun and exciting discipline, which has bigger and bigger challenges as you improve.