Sharks race in both Sprint and Slalom
The number of Shark paddlers racing at this year's London Youth Games was a little disappointing, but their performances weren't. With only three Sharks representing just two Boroughs this Year, Harrow and Hillingdon, we still managed to get three finalists. Oh, that would be all of them! Well done guys.
The morning session was the slalom fro the Boys and Jacob Simpson (Hillingdon) was in fourth place after the heats in a time of 39.87 seconds, Khaleel Ziauddin (Harrow) was just squeezed out of the final with a time of 42.28 seconds, with the last finalist getting a time of 41.72 seconds, just half-a-second of qualifying.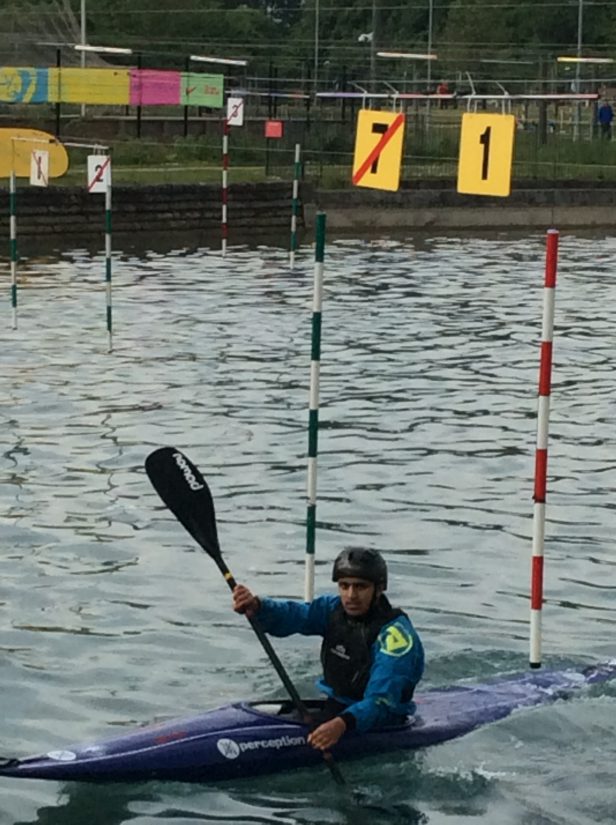 In the final Jacob came 6th overall in the Senior age category, with a time of 44.12.
In the afternoon the boys were in the Sprint event, for this event Sam Liddy was in the Hillingdon Team as well, racing in the Year-10 and under. His heat time was 47.82, qualifying him for the final in 8th place, in the final he came 8th with a time of 49.37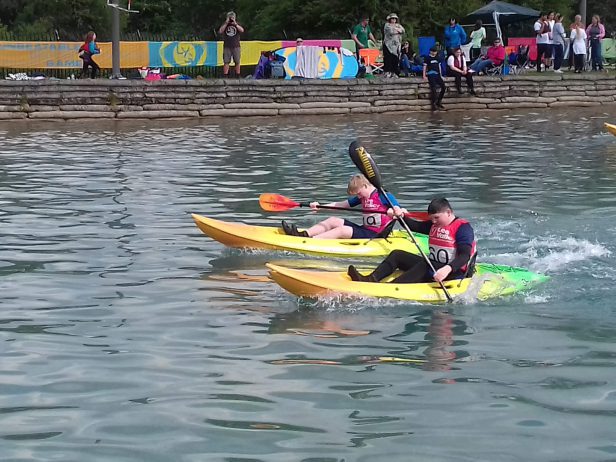 In the Boys Year-12 and under, again Khaleel and Jacob were pitted against each other in what was a very close fought race: Jacob's time in the heats was 48.05, leaving him in 13th place, with Khaleel qualifying in 8th place with a time of 42.27. In the final Khaleel moved up to 6th place with a time of 47.82, a mere half-a-second short of the winners time.
The Sharks race both Sprint and Slalom, or slalom sessions are held at Harefield on Monday and Wednesday at pm (Race training at 5pm), whilst we do flat water racing sessions at both Havelock, Southall on Tuesdays at 5pm and NW10, Harlesden/Park Royal on Thursdays at 5pm. New paddlers are always welcome, for more information call: 07951 770241 or email: canoeing@thesharks.org.uk.