Rick is flying high
Our Slalom Coach Rick Moore, is flying high with another win in Llandysul, keeping him firmly on the top of the Veterans League in Slalom.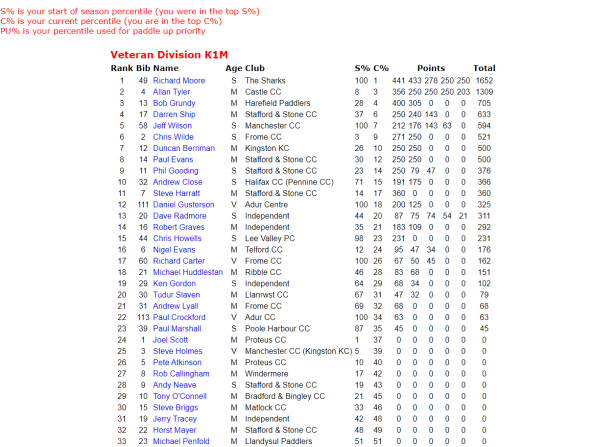 Rick won the Saturday event nearly 2 seconds, but on Sunday a 2 second penalty cost him another first by 0.9 of a second! However he collected 528 points at the weekend. opening up a 343 point gap at the top of the table.
Rick was also in action in canoe doubles with Richard Cromer and on Saturday they took 3rd place and on Sunday a 4th place finish, which leaves them in third place over all in the National C2 League.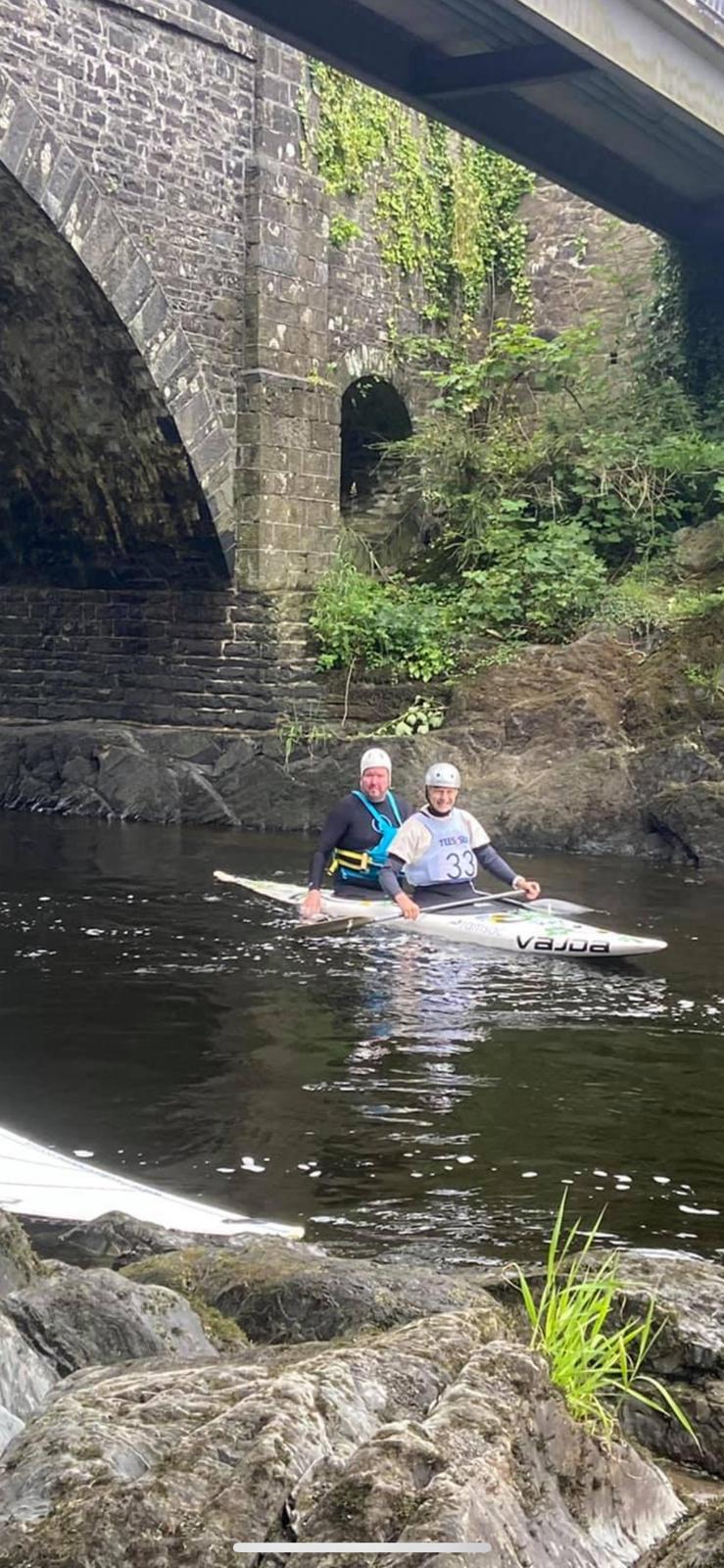 Well done folks, if anybody is interested in joining our slalom team and being coached by Rick, then contact us on 07951 770241 or email: slalom@thesharks.org.uk.
Thanks to Llandysul Paddlers for organising the event.