Slalom is coming home
Well to our home at Harefield anyway and we want you to be part of it. The Sharks are hosting a Division 4, entry level events on both Saturday and Sunday. Still time to enter online here.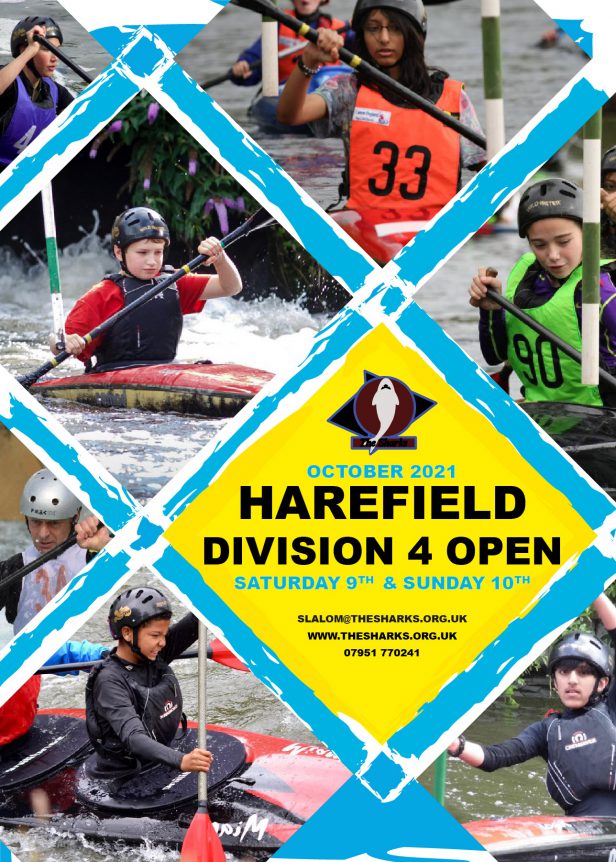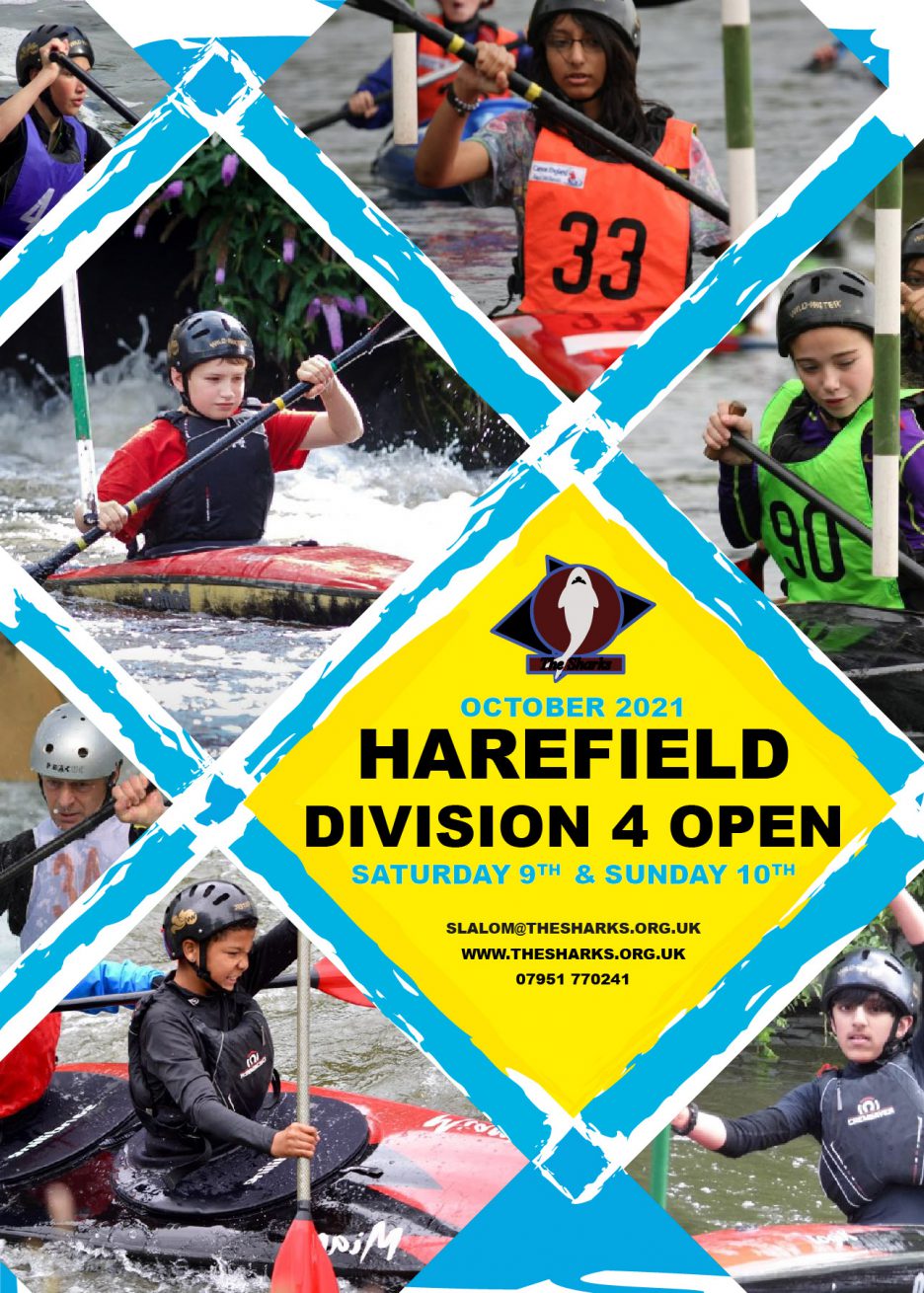 The event is suitable for anybody who has attended any of our sessions at Harefield. For those of you who are ranked above Division 4, you can enter the Open Event, entries are available online by clicking here. This event is open to all paddlers, which is why we are holding an Open Event.
Course update: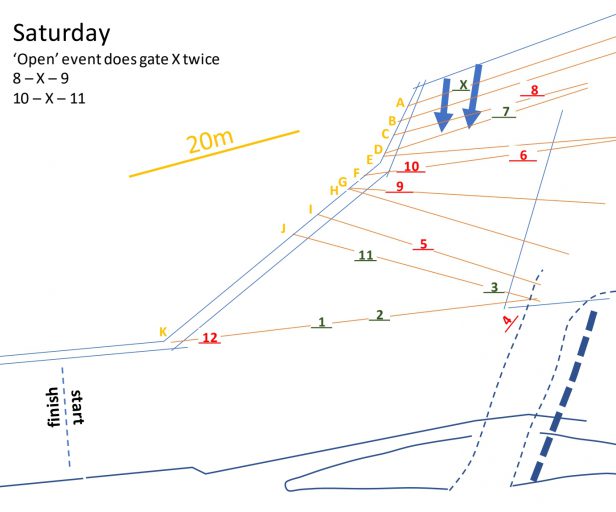 We will of course make a few amendments for Sunday.
The event will be run in a Covid secure way, full details will be made available in advance of the event,:
We will publish results on-line to minimise contact and crowding.
Control will be outside.
We will not have a refreshments operation, but food and drink will be available at the Coy Carp.
Car Parking will be in the Clancy Field adjacent to the Coy Carp, please note we will not charge for parking, but the Coy Carp do (unless you are a customer).
Camping on Saturday night is possible in the Clancy field, there will be a portaloo available onsite, but not water, the nearest is at Coppermill Lock, at the slalom site.
If you want more information or would like to help, please get in touch by emailing: slalom@thesharks.org.uk or calling 07951 770241.
Final details of the event are still a work in progress, but we are proposing:
Saturday 9th October
Hosting the event in early afternoon, giving time for practice in the morning and enabling the organisers to ensure everything is ready.
With prizegiving and a get together at the refurbished Coy Carp afterwards – we would like to see as many Shark paddlers and supporters there as possible. Everyone has had a tough couple of years, so it would be great to see each other and have some fun.
Sunday October 10th.
Event to start mid morning, giving us plenty of time to pack away afterwards. Prizegiving may well be at the Coy Carp afterwards.
As details emerge we will post them on this page.
A big thank you to Aaron and Rick for their work on getting the site ready for the event.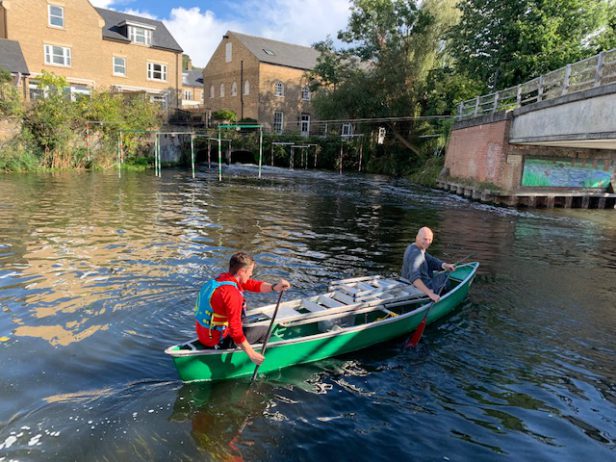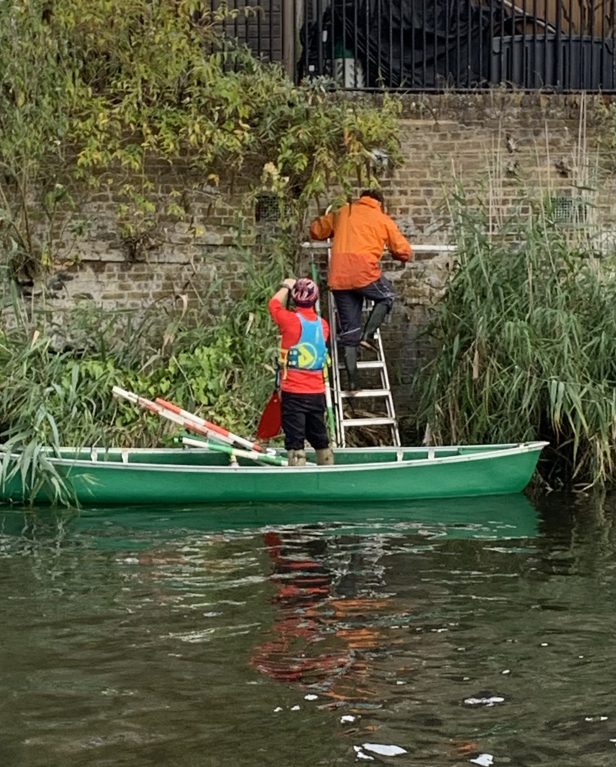 Look forward to seeing you on the 9th and 10th