Calling all Shark  Paddlers
Cardington Slalom on Saturday 1st September and Sunday 2nd is the ideal event for all Shark paddlers to attend.
It is a division 2, 3 and 4 slalom, so anybody ranked in any of these divisions can enter. Division 4 is entry level, so all ranked Shark paddlers are eligible for this event. To enter visit: Slalom Entries Website.
Cardington is in Bedfordshire, about 60 miles from West london and an hours drive, so fairly local: There is camping on site at just £5 per person, available from Friday evening.
Shark paddlers have a good record at Cardington slalom over the years, it is a nice friendly event run by Viking Kayak Club. The Sharks will be supporting this event and will have coaches there on both days, so please come along and have fun weekend.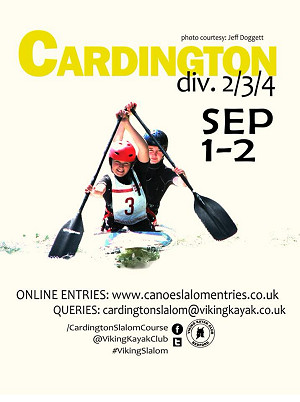 Some pictures from past events: