More Shark River Race Action
The Sharks were represented at the Barrow-on-Soar Race in Leicestershire, by two paddlers from Loughborough Sharks. Making his first appearance for the Club and his first ever River Race was James Cross, who paddled the 5k course in a slalom boat and was the first Under 23 home and 21st over all. As he paddled in a slalom boat he will get first place in the Under 23 Wavehopper Series. Well done James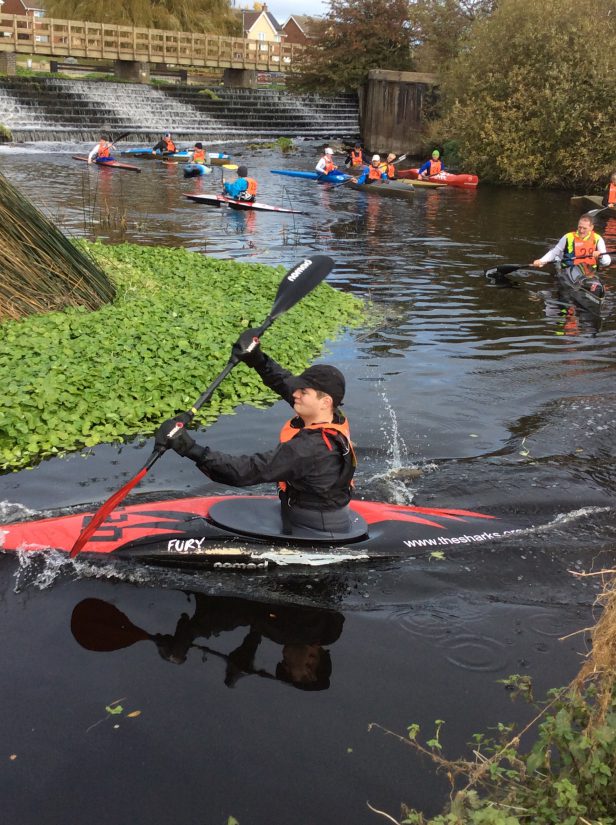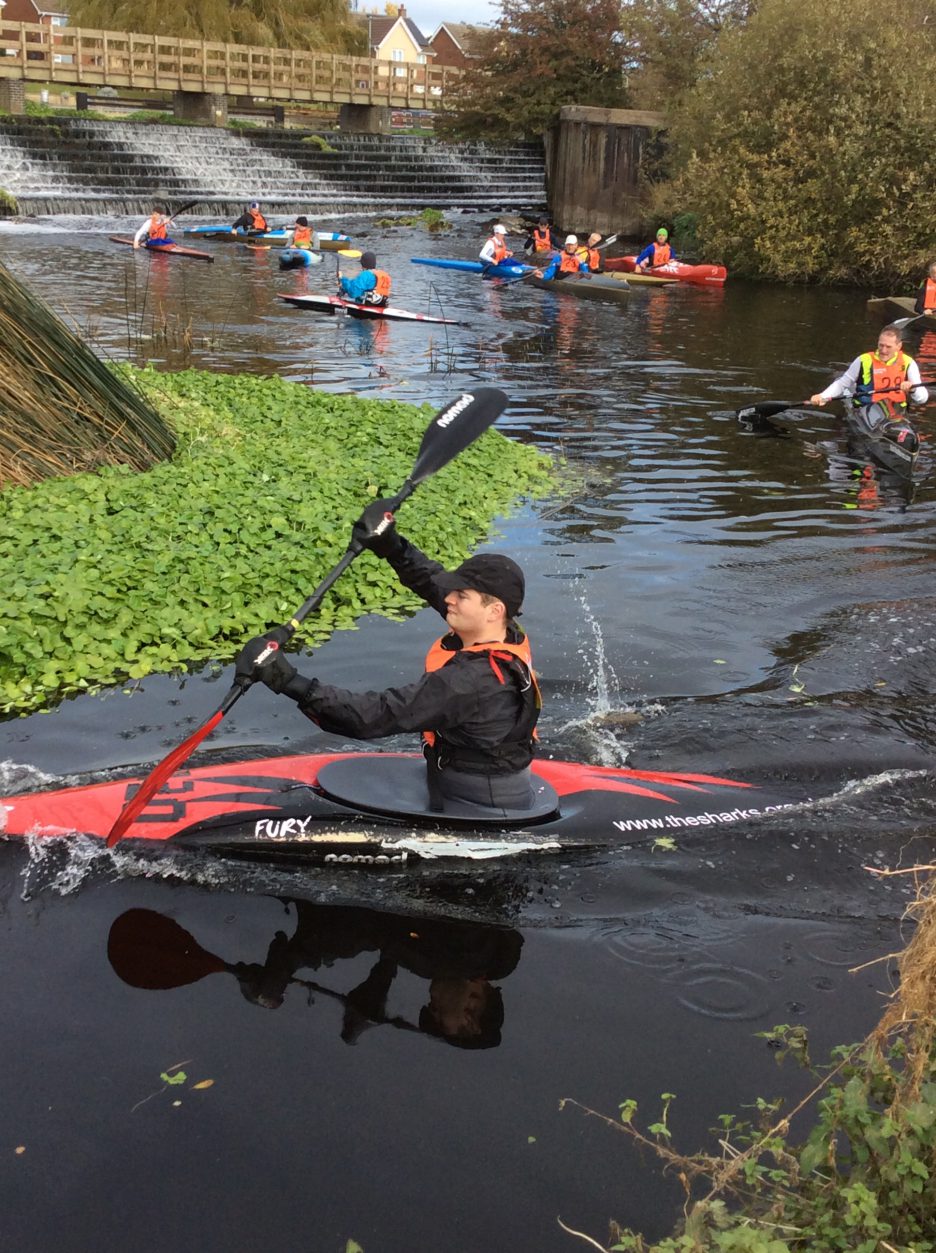 Grant Underwood was racing for the first time since injury his leg whilst Fencing, it was also his first race since last years European Championships, he came 12th over all in the River Race, although obviously a long way to go to get back to his previous form, great to see him back in competing.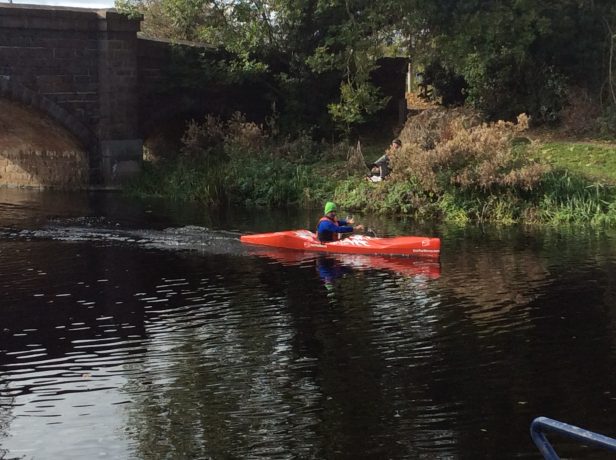 Next Saturday, The Sharks will be racing at Bucklers Hard near Southampton.
For More information about Wild Water Racing or to get involved please contact neal on 07951 770241, or email canoeing@thesharks.org.uk. The Sharks are rebuilding their Wild Water Racing Team and want new members, we have opportunities to train at various places in West London and now in Loughborough. We provide all the kit, it is fun, exciting and you get to travel.
Many thanks to Soar Valley Canoe Club for running another great event, their next event is on Saturday 15th December, where we hope to have more Shark paddlers taking part.