Slalom Events 2021
The calendar for slalom 2021 has been published on Canoe Slalom Website, where you can find all the lates news about canoe slalom, about events and ranking positions.
Please note that due to Covid-19 restrictions, all competition sin February and mach have been cancelled.
Obviously, there are a number of caveats, first of all Covid-19 and restrictions that may be in place, also it is provisional, so may be subject to change. We have added the events, along with other disciplines to our Calendar and will update as required.
Please also not two important weekends:
May 30th and 31st
The Sharks at Shepperton Divisions 3 and 4 slalom, we need everybody we can muster to helps us run this event, so please keep it free, it is a Sunday and Bank Holiday Monday.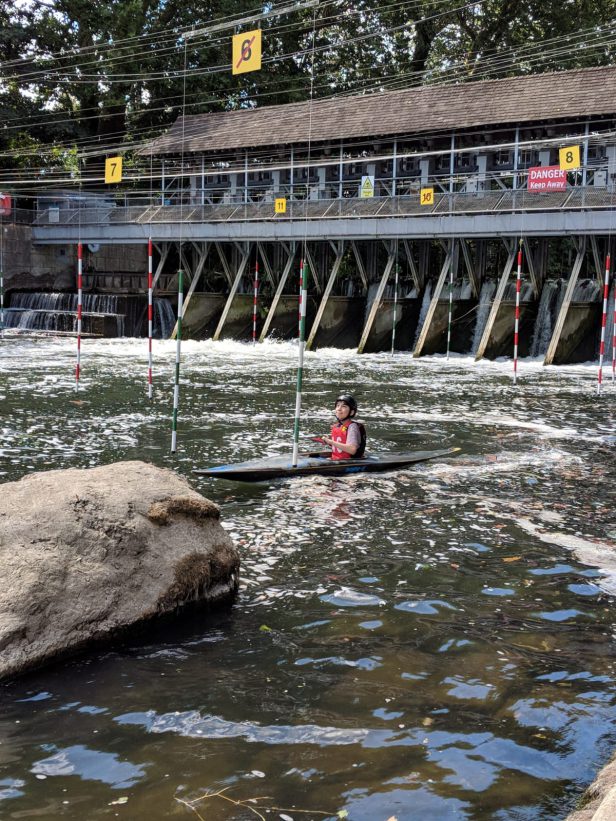 30th and 31st October
Harefield Slalom, Divisions 3 and 4, again we need all the help we can get to ensure this event runs smoothly. there is a possible clash with this date on the provisional calendar, so may be subject to change.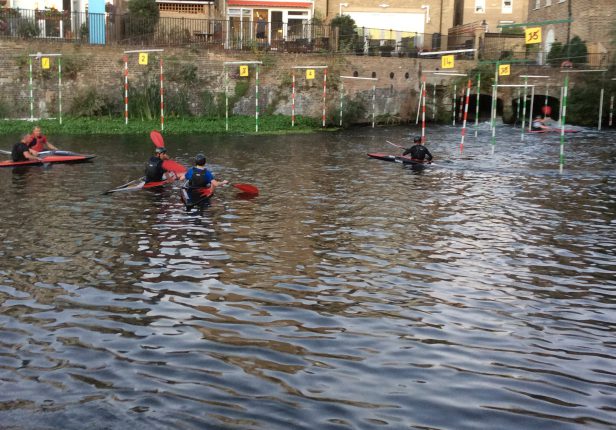 Bibs
As the 2020 season was cut short by Covid-19, after only a few events, the season has been merged into 2021's, this means paddlers keep their bibs and if you are a ranked paddler and have not applied for a bib, now is the time to do it, details are available on the Canoe Slalom Website.
For details of slalom canoeing and how you can get involved visit our Slalom Web Page, our slalom paddlers meet at Harefield. on Sunday afternoons during the Winter and on Monday and Wednesday evenings during the Summer, or give us a call on 07951 770241, or email: slalom@thesharks.org.uk. You don't need any experience or kit, we have plenty of both, complete beginners are welcome.