Great day's racing in Southampton
The Sharks had a great day in sun soaked Southampton on Saturday 8th April at the Woodmill Regional Sprint format Wild Water Race. The race consisted of two runs dow an 800 metre, with the time of the best run counting as your result.
Four paddlers made the trip: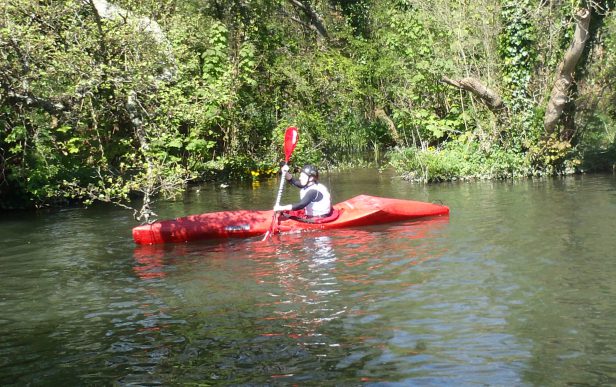 Rebecca Cheeseman was making her début in WWR and came in third in the Ladies' K1 class with times of: 6 minutes and 44 seconds and 6:30 on her second. As Rebecca was racing in a Wavehopper, she also took first place in the under 23 Wavehopper class picking up 25 points for herself and The Sharks.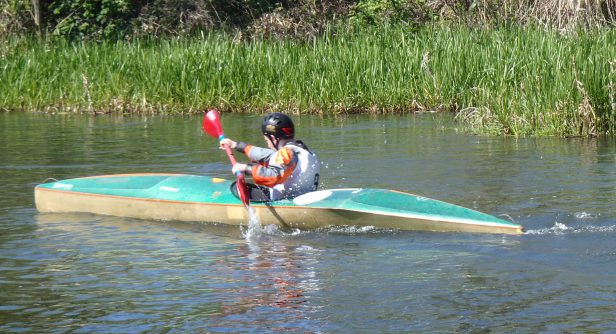 In the Men's K1, Conor Sheehan making only his second appearance in WWR took 4th place overall and first under 16. His times were 4:06 on his first run and 4:07 on his second run beating veteran Neal Underwood by one second; Neal took 4:07 on run 1 and 4:19 on run 2, he was also was first Master over 55.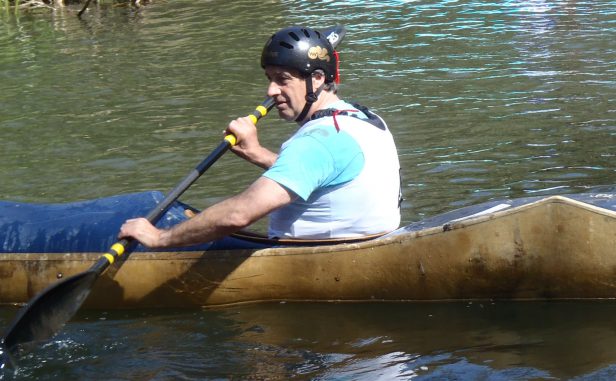 Grant Underwood, was the top Shark paddler with times of 3:45 and 3:47, taking second overall and first under 23 positions.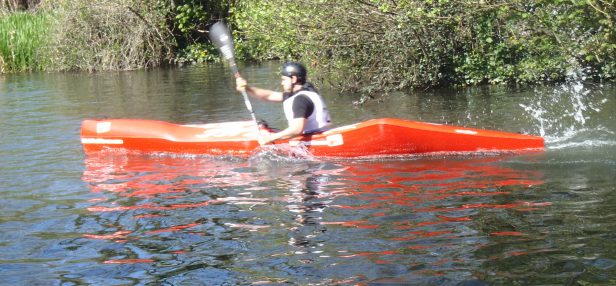 Wild Water Racing is one of the most exciting sports of all, you have to negotiate your way down a river, at entry level just a calm stream with twist and turns, but at higher levels you are riding the rapids as fast as you can. It involves, skill, strength and speed and occasionally a bit of bottle. The Sharks are London's top WWR club, we provide all the kit, we have great coaches with a lot of experience. All we need is you; you do not need any experience, just the desire to have fun.
If you want to know more, give us a call on 07951 770241 or email neal@thesharks.org.uk. We hold sessions at a variety of locations  in West London.