New Stars in the Making
The Sharks made their first appearance at Winchester for a few years, one of our favourite sites for beginners it has been a successful venue for our paddlers and 2019 was no exception.
Three new paddlers making their slalom debut and a promotion, including two first places. So well done paddlers.
New to slalom and doing her first event was 8-year-old Lilian Moore, who was racing C2 with her dad, Shark Slalom Coach, Rick Moore. The won the C2 event with a clear second run and a time of 102seconds.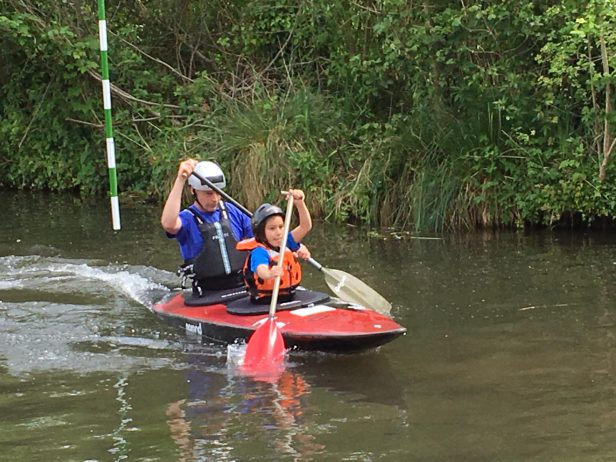 Next new comer was Sean Fitzpatrick, who was racing in the Men's Div 4 Kayak race, he came equal 11th and 5th Junior 14.
Sean also entered the Men's Dive 4 C1 event where he came third and first Junior 14.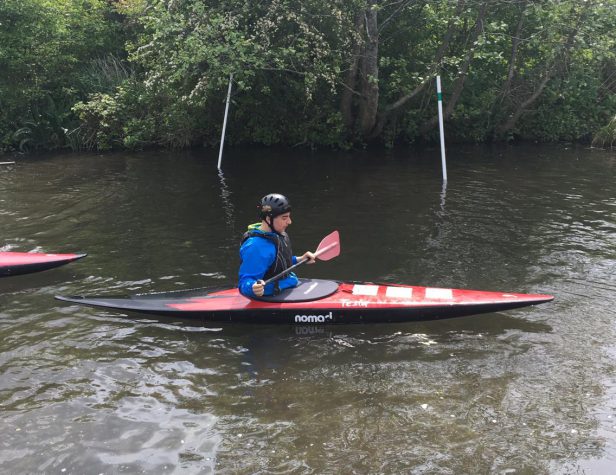 The Men's Division 4 event was a very bust event for The Sharks as our third new paddler was taking part in that, Lyes Mezrit who came fourth and second Master.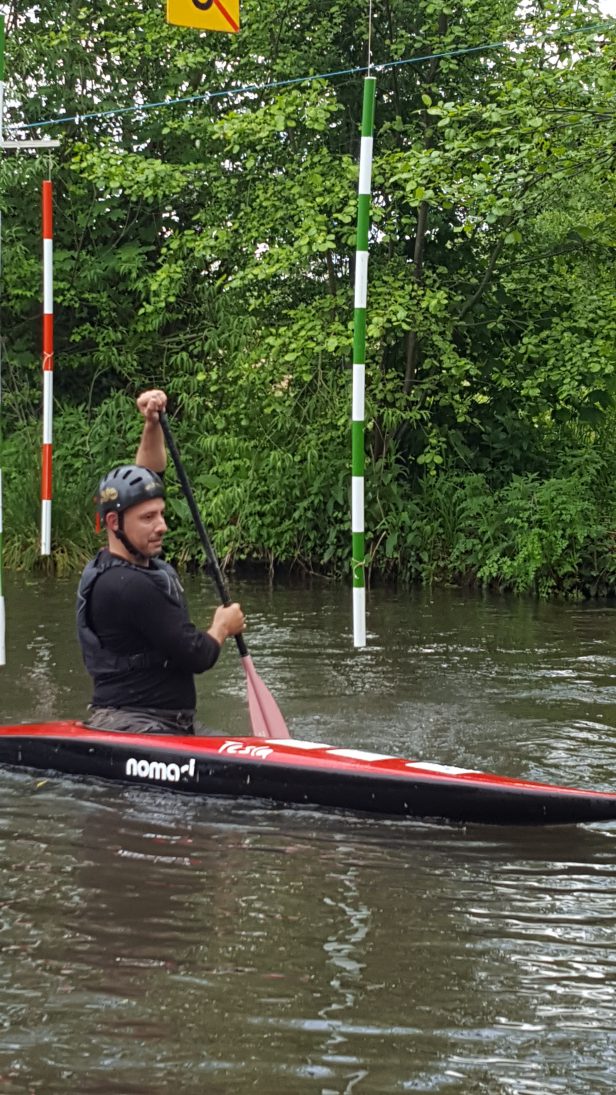 The third Shark competitor in the Men's Division 4 C1 was Alex Aldred, who won the event and gets himself promoted to National Division 3 C1, Well done Alex, Alex was also, obviously, the first J16 in the event.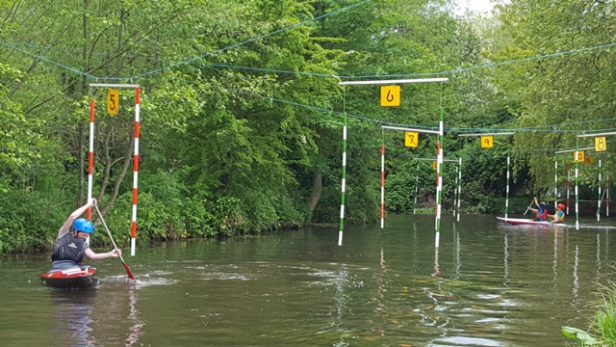 Alex also raced in the Open Men's Kayak singles event where he came fourth overall and second Junior 16.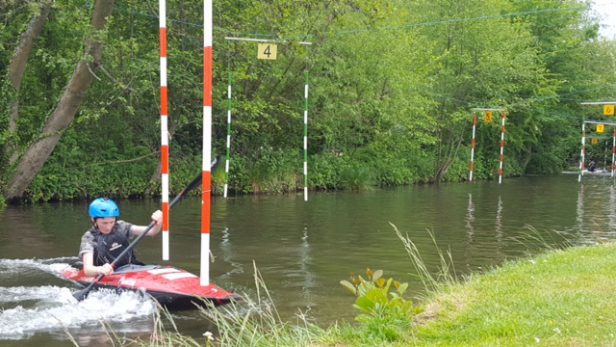 Associates Shark Paddlers Richard Davis was 5th in the Officials event and first M80, while veteran Dany Dalrymple was 9th in the Open Men's K1 event.
A brilliant slalom event, big thank-you to Winchester and District Canoe Club, for hosting it. But that is not all; running alongside the slalom was a Regional Wild Water Race, hosted by The Sharks and Itchen Valley Canoe Club and guess what, there were some good Shark results there as well.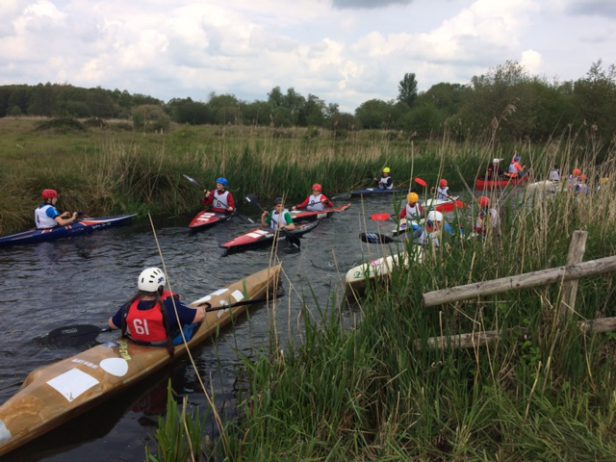 Alex Aldred was 6th over all in the Regional Race and first J16 in the Wavehopper Race, Sean Fitzpatrick was 11th over all and first J14 in the Wavehopper, the event was won by Richard Davis with Danny Dlarymple coming joint 8th but claiming first spot in the Masters over 70 Wavehopper Race. With Susan Templeton, the race organiser taking first place in the Women's K1 , and C1 event.
Great day, thanks to Rick Moore for coaching on the day and in the lead up to the event, well done to all paddlers, Sharks and non-sharks alike.
Interested in taking up slalom and having great fun whilst learning new skills and being active? The come along to our regular slalom sessions at Harefield on Mondays and Wednesdays. Or Maybe it is Wild Water racing you want to try, then we also have sessions at Harefield on Monday and Wednesday. Call 07951 770241 or email: canoeing@thesharks.org.uk for more information.