Free on Saturdays in February
Free sessions for Shark paddlers, who take part in at least one other Shark session in a week (of £5 if it is the only session you do that week). Come and try using Wild Water Racing boats and add another discipline to your skills. Saturday morning at 10am.

The Sharks have a proud tradition in Wild Water Racing, including having paddlers represent their country at international level. So come along and learn at London's premier Wild Water Racing Club.
For more information contact Neal on 07951 770241 or email: neal@thesharks.org.uk.
The session will take place at Harefield (Coy Carp, Coppermill Lane, UB9 6HZ)
Wild Water Racing is one of the most exciting canoeing disciplines, it involves learning good racing techniques, fast powerful strokes and combines it with the skill of handling a boat on white water. You have to work out your own routes down the river, to get there faster than anyone else.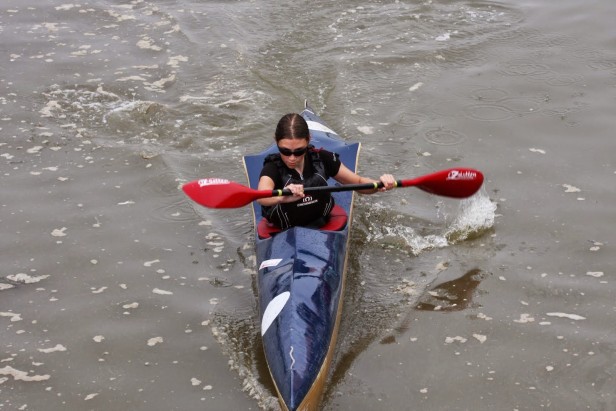 At entry level the races are on twisty streams with no rough water, but as you improve the water gets rougher and the competition tougher. Wild Water racing is an good sport for people from both racing disciplines (Sprint and Marathon) and from Slalom. It will also improve your fitness, strength and stamina: so no reason not to give it a try.