Slalom this weekend
Good Luck to all Shark paddlers at Cardington the weekend, looks lie a great weekend, the Ouse has some water in it so there should be plenty of opportunities to practice as well as a great event.
The Team is: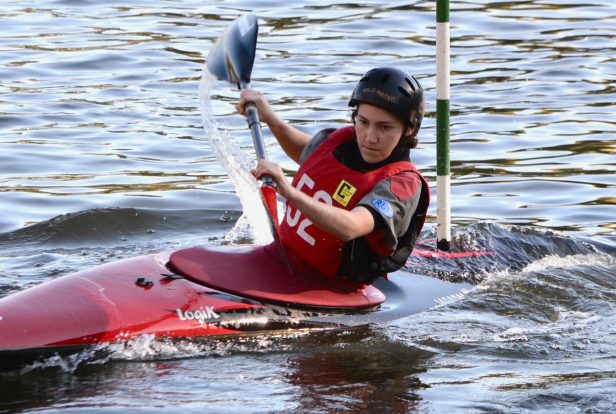 Amelia Combes; racing Ladies' K1 Division 2 on both days, this is Amelia's first competition this year, She is currently The Sharks top ranked female paddler, she was ranked at 46th in Division 2 last year and will be wearing bib number 46 this season. Good to see you back Amelia.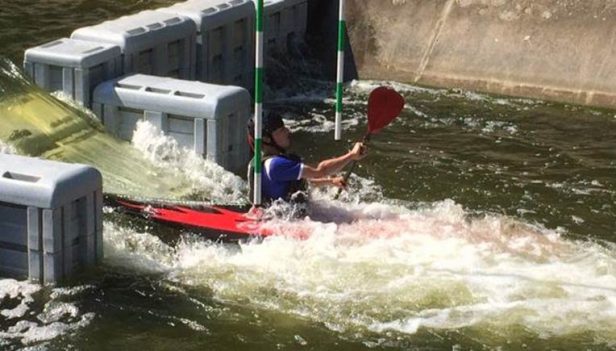 Jacob Simpson in Men's Division 2 K1, Jacob has a had four outings this season and is currently ranked at 85th in Division 2, he was promoted at the last event of last season, so is still new to this level and is doing well his start of season ranking was 151st and 151 is the bib number he wears this year, he is racing both days.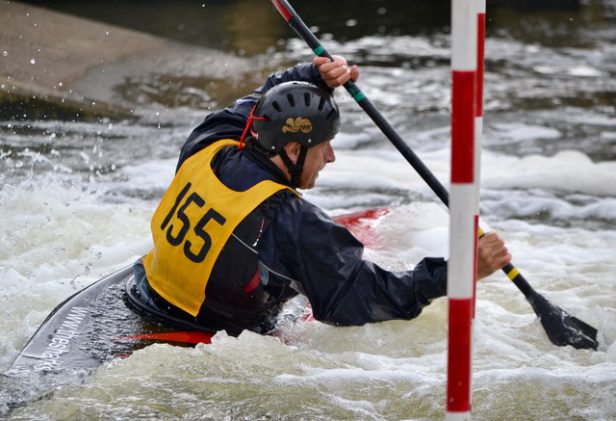 Neal Underwood; is taking part in his first slalom for over a year, having been out all of last season due to injury. Neal has no current ranking but is racing with bib number 176.
Neal will also be racing in Division 3 Men's C1, for the first time in a canoe for over ten years! Our picture archives Have done us proud. Neal has no ranking but will be wearing bib number 63. Neal is racing both days in both events.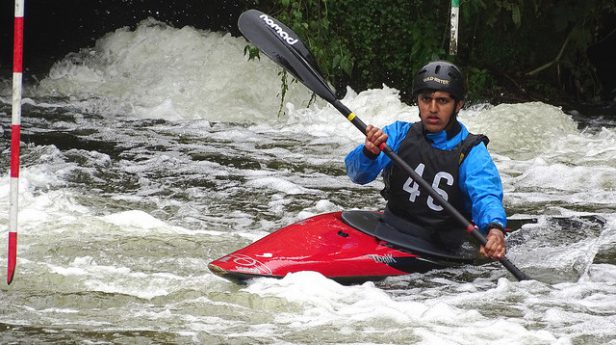 Khaleel Ziauddin, is racing for the third time this season in Men's division 3 K1, he is racing both days and will be wearing bib number 10, he is currently ranked 87th in Division 3, a good result should boos his rankings considerably.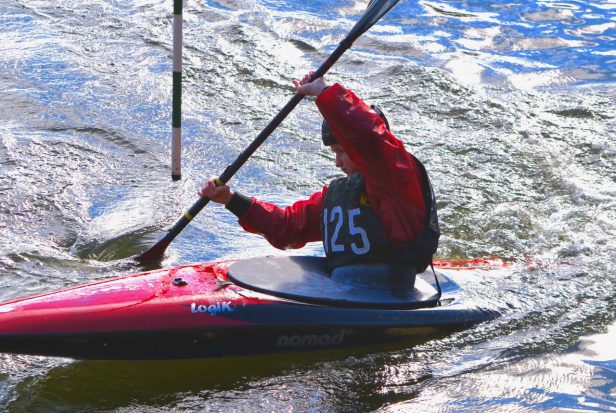 Alex Aldred will be racing on Saturday in the Men's Division 3 K1, he is currently ranked 98th in Division 3, this will be his third outing this season, just missing promotion last year, Alex should start to climb the rankings. He will be wearing bib number 4.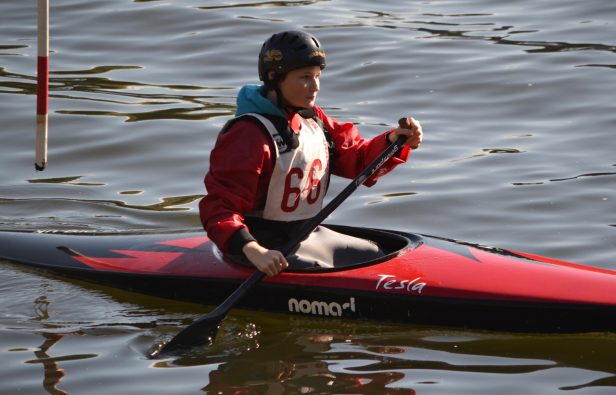 Alex will also be racing in Men's Division 3 C1, having been promoted at Winchester last month. Wearing bib number 60. This will be his first Division 3 C1 event, good luck.
There will also be Shark associated paddlers at the event: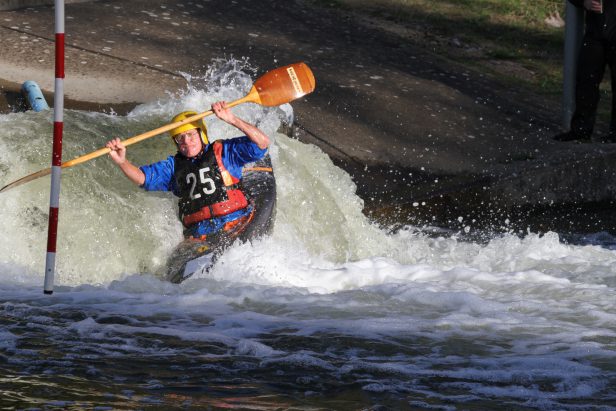 The always young Richard Davis (on the plus side of 80), bib number 9 and ranked at 31st in Men's Division 3, racing both days. He races for our sister club in the South, Itchen Valley.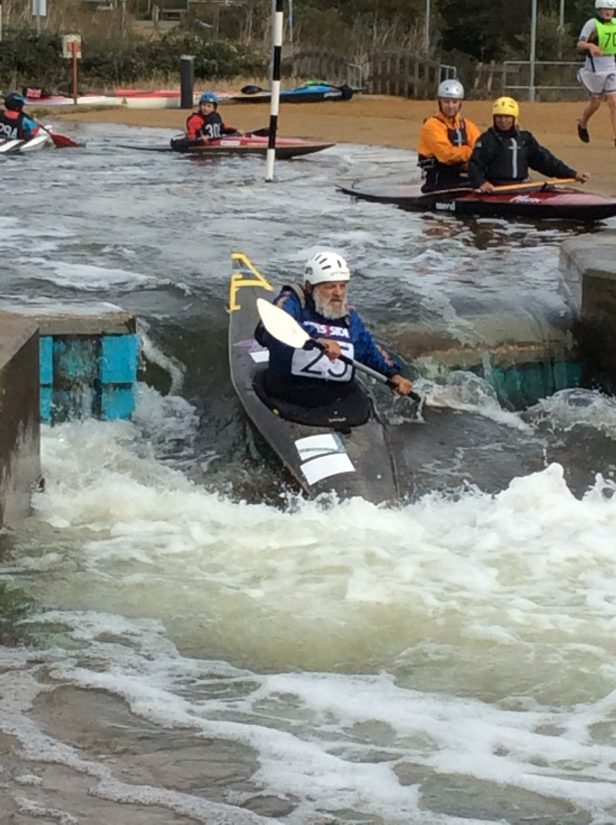 The ever youthful Danny Dalrymple (only in his 70s) will also be racing for Itchen Valley in the veterans events on both days. Currently ranked 29th and wears bib number 26.
Good Luck to all paddlers and a big thank-you to Viking Kayak Club for hosting the event.
Slalom Canoeing is a sport for all, why not come and give it a try, we are at Harefield every Monday and Wednesday, just come along and have a look and give it a try, no experience is required, just a desire to have fun.